Since its founding in 1935, for better or worse, Social Security is and has been a critical program for our nationai??i??s retired workforce.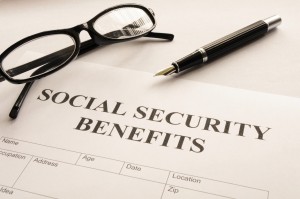 As of February 2017, more than 61.1 million people were receiving a benefit according to the Social Security Administration.
This figure is only going to grow in the coming years as Baby Boomers continue to leave the workforce at the rate of 10,000 per day for roughly the next 20 years.
As regular readers know, Social Security is also a very complicated program with many strategies available to maximize what you receive over your lifetime and deciding when and how to claim is both unique to you and essential for maximizing your benefits.
There are also different sets of rules depending on whether youai??i??re single, married, divorced, or a survivor.
Below are some facts and statistics that you may find interesting and which provide more insight into the program.
1. 41.51 million
While Social Security is paying out benefits to more than 61 million people each month, its primary task, and why it was conceived in the mid-1930s, is to provide income to retired workers. As of February 2017, 41.51 million, two-thirds of those 61 million beneficiaries, were retired workers.
2. 40 credits
To qualify for Social Security benefits when you retire, you need to have collected 40 lifetime work credits. You can earn a maximum of four credits per year, meaning you'll have had to have worked at least 10 years during your lifetime to qualify based on your own work and earnings history.
3. $1,300
What does it take to qualify for a lifetime work credit? Though it changes each year, often on par with inflation, a work credit can be earned in 2017 for each $1,300 in earned income. In other words, $5,200 in earned income in 2017 will max out your work credits for the year.
4. 61%
Social Security's importance can't be understated. SSA data shows that 61% of retired workers counts on their benefits to comprise at least half of their monthly income. This includes a whopping 71% of unmarried elderly individuals, and 48% of married elderly adults.
5. $1,363.66
As of February 2017, according to the SSA's data, the average retired worker was bringing home $1,363.66 each month, or $16,363.92 per year. That's only about 38% ahead of the recognized federal poverty level in 2017.
6. $1,123.12
However, Social Security isn't just for retirees. It's there to provide protection to spouses, children, and even parents to a lesser extent, of qualifying workers who pass away. A little more than 6 million survivors were receiving benefits as of February 2017 that averaged $1,123.12 per month.
7. $1,032.25
Additionally, Social Security is a program designed to protect a majority of the working population should they become permanently disabled. Some 10.59 million people were receiving an average benefit of $1,032.25 a month as of February 2017.
8. 35 years
Ultimately, three factors decide what you'll be paid on a monthly basis. Two of them (we'll get to the third in a moment) are interconnected: your earnings history and the number of years you worked. The SSA takes into account your 35 highest-earning years when calculating your monthly benefit. For each year less than 35 that you worked, a zero will be averaged in, thusly dragging down your payout.
9. 66 years
The third factor that affects your payout is your full retirement age, or FRA. Your FRA is determined by your birth year, and it represents the age at which the SSA deems you eligible to receive 100% of your monthly benefit. For those born in 1943 through 1954 , your FRA is 66 years old.
10. 8%
The SSA offers a pretty big incentive to seniors who are patient. For each year that an individual holds off on filing for benefits, their eventual payout grows by approximately 8%. Claim benefits before your FRA, and you could face up to a 25% to 30% permanent reduction in your monthly payout. Wait until after your FRA to file your claim, and your payout could be as much as 32% higher than what you'd receive at your full retirement age.
11. 62 years
The earliest age a person can begin receiving benefits from Social Security is age 62, although taking benefits as early as possible means accepting a reduction in your permanent payout. Earlier claims can often make sense for people in poor health, those who had a substantially lower lifetime income than their spouse, people who aren't in any way reliant on Social Security income (e.g., the wealthy), and those who can't find work or generate income.
12. 60%
Interestingly enough, approximately 60% of seniors, according to the Centers for Retirement Research at Boston College, file for benefits before hitting their full retirement age. That means more than 24 million of the current 41.51 million retired workers would be expected to receive a monthly payout that's below what they would have received had they waited until their full retirement age.
13. 70 years
Conversely, once an individual has reached age 70, his or her benefits will stop accruing on an annual basis. You could technically still hold off on filing a claim for Social Security until later, but there's no longer any incentive to wait. Healthy individuals, higher-earning spouses, and people with little to nothing saved often gain from waiting as long as possible to file for benefits however, there are other strategies that this should be combined with.
14. 12 months celebrex for sale, Zoloft withoutprescription.
Should you regret your decision to file for benefits at an early age, or if you find work shortly after claiming benefits, you have options. Within the first 12 months of your claim, you can file Form SSA-521 with the SSA to undo your claim. As long as you pay back every cent you've received in benefits, it'll be as if your claim never happened, and your eventual payout can continue growing once again.
Unclaimed Social Security Benefits ai??i?? As Much As $120,000
Itai??i??s shocking, but true. Seven out of ten Americans are missing out on their full Social Security benefits.
This means after working hard all your life, and paying into Social Security for years, chances areai??i??youai??i??re not getting your fair share.
The average couple, for example, is leaving approximately $120,000 in lifetime retirement benefits on the table.
Just think of what you could do with $120,000!
Unfortunately, itai??i??s not surprising why this happens.
Social Security is complicated. With 2,728 rules and over 9,200 strategies ai??i?? most people donai??i??t know the best way to file for benefits. No wonder retirees are getting the short end of the stick!
That isai??i??until now.
Because weai??i??ve simplified Social Security – and outlined strategies to help you get every penny youai??i??re owed.
15. $16,920 and $44,880
This two-for-one data point summarizes the exempt income levels for early filers who claim benefits before hitting their full retirement age. If you're under your FRA, the SSA can withhold $1 in benefits for every $2 earned income above $16,920.
If you're expected to hit your FRA later this year, the SSA can withhold $1 in benefits for every $3 in earned income above and beyond $44,880. After hitting your FRA, the SSA won't withhold a cent. In other words, claiming early doesn't mean you'll necessarily be able to pocket any extra money if you're still working. Also, you do get the withheld benefits back in the form of a higher monthly payment after you hit your FRA.
16. $2,687
However, no matter what you earn or how many years you work, Social Security won't be paying out more than $2,687 per month at full retirement age. This maximum benefit does change on a year-to-year basis, more often than not with inflation.
17. 86.4%
The bulk of the money generated by Social Security is derived from its payroll taxes. In 2015, SSA data shows that 86.4% of the $920.2 billion in revenue came directly from payroll taxes. The collection of payroll taxes from working Americans also ensures that Social Security can never go bankrupt, although benefit cuts are a possibility.
18. 12.4%
Social Security's payroll tax is a 12.4% tax on earned income that's often split between employers and employees. That means the responsibility for most workers is 6.2% of what they earn, up to a certain dollar amount, which is discussed in the next point. Sorry, self-employed folks — you'll owe the full 12.4%.
19. $127,200
Payroll taxes are collected on earned income ranging from $0.01 all the way up to $127,200. This peak figure is known as the maximum taxable earnings amount, and it's adjusted every year to match the percentage increase in the Average Wage Index. The one exception is when no cost-of-living adjustment is passed along to seniors, whereby the maximum taxable earnings figure remains unchanged until the next positive cost-of-living increase.
20. $120,000
This represents the average increase in lifetime Social Security benefits received by a married couple as a result of properly planning for how and when to claim their Social Security using a smart Social Security strategy that is customized specifically for them.
The Bottom Line
Making the optimal Social Security claiming decision and maximizing your benefits is complicated. You should work with a Social Security advisor that is an expert in the myriad of strategies that are available to you.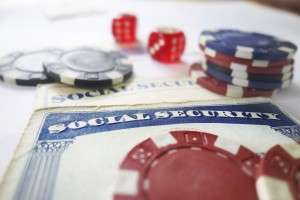 Talk with a Social Security Advisor and obtain expert advice that is customized to your unique circumstances.
Whether any of the strategies above are right for you requires careful analysis as each situation is different. If you have questions and would like to schedule a Free Initial Consultation with an advisor, you can do so by clicking here.
Until next time,
Matthew Allen
Matthew Allen is the Co-Founder/CEO of Social Security Advisors and creator of the new course Maximizing Your Social Security produced in conjunction with Weiss Educational Services. Matthew has helped thousands of seniors maximize their Social Security benefits and avoid costly mistakes when filing. Matthew has been at the forefront of financial services for over a decade. In addition to co-founding Social Security Advisors, Matthew also founded The Universal Group of Companies, a private investment firm, in 2004. From 2000 to 2004, Matthew was a NYSE Market Maker with LaBranche & Co., a Fortune 500 New York Stock Exchange firm.