The strong U.S. dollar is giving Americans the travel bug and if you have been lucky enough to be long dollars over the past 3 months, you may have pocketed some profits to pay for a nice vacation.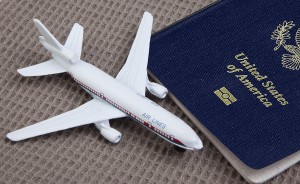 The mighty greenback soared against all of the major currencies with the trade weighted Dollar Index rising more than 8% since October.
Between Donald's Trump Presidential victory, the surge in U.S. rates and record highs in U.S. stocks, global investors have found plenty of reasons to want to own U.S. assets and in turn the U.S. dollar.
The moves that we have seen so far are in line with the market's reaction to Ronald Regan's election in 1980 and if Trump follows through we could see an even stronger rally for the dollar in 2017.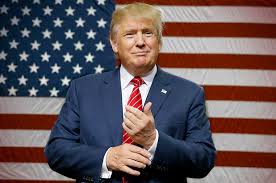 Fiscal stimulus and rate hikes are a powerful combination for the U.S. dollar but our positive dollar view is predicated on Mr. Trump delivering.  In other words, 2017 should be a good year for the U.S. dollar unless….
Trump tantrums overshadow Trump stimulus and the Fed raises interest rates two instead of three times next year.
Time and again we've heard U.S. companies attribute earning misses to currency translations because a strong currency reduces the value of foreign profits and makes U.S. exports less competitive on the global market.
According to Factset data, 30% of U.S. based S&P 500 firms draw over 50% of their revenue from outside the U.S. and the value of this revenue is now less in U.S. dollar terms.
We were having this same conversation this time last year when USD/JPY was trading above 120.  The strong dollar was also a big problem back then and in less than 6 months it sank down to 100.
It's The END of Guesswork in Investing:
Gains of up to $75,000 every month  with quick, frequent profits based on events GUARANTEED to happen.
Boris and Kathy's step-by-step strategy is designed to make you $5,000 richer by New Year's Eve …
And then use specific events on the calendar to go for gains of 36% … 40% … 50% and more in a matter of days – sometimes hours!
December has already been a wildly successful month using this strategy, and they aim to keep the gains coming each and every month.
A strong dollar also makes U.S. goods less competitive, leading to fewer exports, more imports and a wider trade deficit.  It hampers commodity prices, drives inflation down and puts pressure on emerging market nations.
We can identify at least 10 consequences of a stronger dollar, which we've listed below – so while Americans may pride themselves on a strong currency, it can bring more headaches than relief.
Consequences of a Strong Dollar:
1. Less Exports, More Imports, Wider Trade Deficit
2. Lower Inflation
3. Lower Commodity Prices
4. Weaker Earnings for US Companies with Significant Foreign Revenue
5. Less Pressure on Major Central Banks like ECB to Ease
6. More Pressure on Emerging Market Nations with Dollar Denominated Debt
7. More M&A Transactions (which may not be a consequence)
8. Weaker International Investment Returns
9. More Pressure to Outsource
10. Less Demand for Currency Alternatives such as Gold and Bitcoins
With this in mind, it would be remiss to expect an uninhibited dollar rally in the coming year especially since the long dollar trade is a crowded one.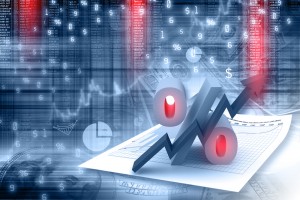 If there are any delays to Donald Trump's fiscal stimulus program or there are signs that it may not be as aggressive as he promised, the rally in stocks and the dollar could unwind quickly and aggressively.
Any problems and the Fed could tighten fewer than 3 times next year.  Of course if Trump delivers and the aggressive stimulus recharges the U.S. economy, we could easily see another 5% rise in the U.S. dollar.
Until next time,
Kathy Lien
Ms. Kathy Lien is the Managing Director and Founding Partner of BKForex's strategies and creator of the new course The ULTIMATE Forex Trading Course produced in conjunction with Weiss Educational Services.Kathy, a leading currency and Forex expert, started the #1 Forex news site DailyFX.com, is a regular contributor to CNBC Squawk Box and is a former host of CNBC's Forex show, Money in Motion. She is also an internationally-published author of the best-selling book, "Day Trading and Swing Trading the Currency Market" (now in its third edition) and "The Little Book of Currency Trading."