Buying the dip in any stock or index can be a difficult task for an active investor.
Not only do you have to worry about trade location, but also key factors such as initial position size and risk management parameters.
There is a lot to take in and easily second guess yourself when looking to start a new position in the teeth of a correction.
What if you are too early? brand cialic no perscription.
What if you buy too much or not enough?
What if you wait too long and it rockets higher while you are still on the sidelines?
These questions are valid risks and opportunities that flow through our minds in real-time with real money on the line.Ai?? Fortunately, there are some techniques that can serve as guidelines for putting money to work as a dip unfolds.
Percentage off the high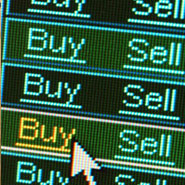 One way to enter a new trade is to set a buy order or alert when a stock or ETF falls a certain percentage from its high.
This method will allow you to establish a new position at a pre-determined point with a simple trigger.
The benefit to this method is that you have implemented a disciplined approach to your portfolio management decisions that overrides any emotional response to the price decline.
The downside is that its simplicity allows for unknown execution dates and wonai??i??t trigger unless a correction unfolds to meet your preset level.Ai??Ai?? If you set a trigger 15% or 20% off the high, and the uptrend continues indefinitely, then you may miss out on significant upside.
Trend line
Another opportunity for establishing a new position during a correction is to use a trend line or simple moving average.Ai?? Common examples include the 50-day moving average (short-term) or 200-day moving average (long-term).
If a stock or ETF has demonstrated a pattern of bouncing off one of these trend lines along the course of its longer-term price channel, it may represent a solid area to execute a trade.
This would represent the trend line acting as a form of price support.
zoloft buy online, dapoxetine reviews.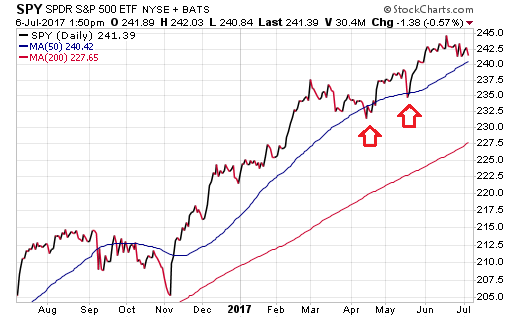 A different way to interpret or utilize trend lines is to allow the price to undercut the moving average and use it as a buy signal when it breaks back above.Ai?? This is a common price trigger for investor who utilize moving averages as an upside breakout target.
Price support
Lastly, the method of using historical price support or resistance points can be an effective trade location tool.Ai?? Often, stocks will consolidate near key price targets for extended periods of time.Ai?? This builds up a tolerance for that price level that can serve as a timing mechanism the next time the stock tests that area.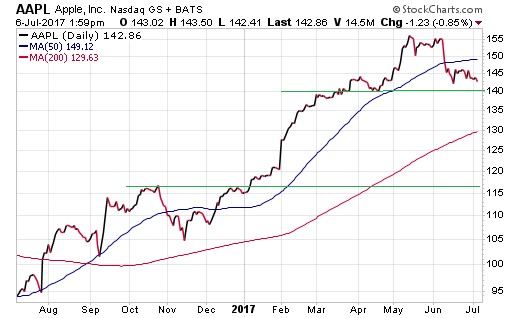 Entering at or above the prize support zone with a stop loss below can allow for a defined risk management plan in your portfolio.
Final Thoughts
Beyond the act of selecting an entry point, an investor must also consider what their response will be if the correction continues to unfold past your entry point.Ai?? There is always the risk that your timing will fail and further decisions will need to be made to exit the holding or manage it in a different manner.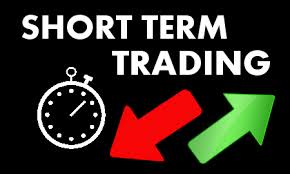 Short-term traders may be inclined to cut bait quickly and protect capital to look for other opportunities.
Longer-term investors may opt to add to a position they have more conviction in or set a wider stop loss to allow for enhanced volatility.
This is particularly true if itai??i??s a diversified ETF that will serve as important correlation to the market in your portfolio.
Position sizing is another key consideration.Ai?? If you are nervous about starting a new position, it may behoove you to come out of the gate with a small allocation and look to size it up.
This will give you more flexibility to add over time and reduce the psychological impact that a larger holding can have on your decision-making process.
Until next time,
David Fabian
David Fabian is a Managing Partner at FMD Capital Management, a fee-only registered investment advisory firm specializing in exchange-traded funds. He has years of experience constructing actively managed growth and income portfolios using ETFs. David regularly contributes his views on wealth management in his company blog, podcasts, and special reports.Ai??
The information contained within this article solely reflects the opinion and analysis about the performance of securities, investments and financial markets by the writer whose articles appear on this site. The views expressed by the writer are not necessarily the views of Weiss Educational Services, its affiliates or members of its management. While Weiss Educational Services and its affiliates accept editorial content from outside contributors, the content provided herein has not been independently verified for its accuracy. Nothing contained in this article is intended to constitute a recommendation or advice addressed to an individual investor or category of investors to purchase, sell or hold any security, or to take any action with respect to the prospective movement of the securities markets or to solicit the purchase or sale of any security. Information provided on the website is for educational purposes only. Any investment decisions must be made by the reader either individually or in consultation with his or her investment professional. Weiss Educational Services writers, its affiliates and staff may trade or hold positions in securities that are discussed in articles appearing on the website. Nothing on this website is intended to solicit business of any kind for a writer's business or fund. Weiss Educational Services, its affiliates, management and staff as well as contributing writers will not respond to emails or other communications requesting personalized investment advice.