It's "Fed-Day" today! That means the Federal Reserve will announce its latest decision on interest rate policy in just a few short hours.
Will Janet Yellen deliver another hike? Or will she stand pat, and suggest instead that the next hike will come at the Fed's June 13-14 meeting?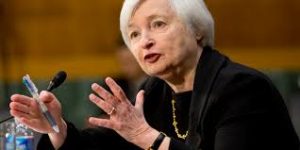 I can't say for sure. Neither can anyone else. But here's something you can bank on: Even if the Fed takes a pass today, it's nowhere near wrapping up this rate-hiking cycle.
Another increase is coming soon – and it will likely be followed by multiple, additional hikes later in 2017 and 2018.
Why? Because rates are still near "emergency" levels long after the emergency – the Great Financial Crisis of 2007-2009 – has passed!
Consider: Even after three rate hikes so far in this cycle, the federal funds rate is still set at a range of just 0.75% to 1%. That's far below the 5.25% level in the mid-2000s, suggesting there's a lot more "normalization" coming.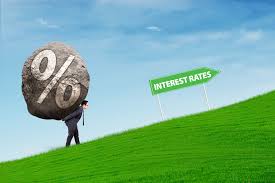 Interest rate history also suggests we have a long way to go. Over the past several decades, there have been four major "up" cycles for interest rates.
The most painful was the late-1970s/early-1980s cycle, which was driven by a massive outbreak of inflation.
The least painful was the early 1990s cycle, which stemmed from the need for the Fed to tweak policy after the nation emerged from the Savings and Loan crisis and associated recession.
The average length of those four rate hiking cycles was 24.8 months. The average increase in rates was 660 basis points, or 6.6 percentage points.
Even stripping out the 1,525 basis point "mega-cycle" from the Carter and Reagan years, you get an average increase of around 370 basis points.
We've only had 75 points to date in hikes. So whether we get another 25 points today, or not until June, the Fed still has a heck of a lot of ground to cover!
That's why it's so important for you to take steps NOW to prepare your investment portfolio and your personal finances for an onslaught of hikes.
I go into tremendous detail on exactly what to do in my new 5-part course How to Pile Up Profits From the Greatest Interest Rate Cycle in 5,000 Years. 
If you haven't already checked it out, I urge you to do so by clicking here
Or if you're not ready to sign up just yet, at least make sure to take these five steps:
Recommended Step #1: Use bond ETFs and options to profit. Rising interest rates are going to drive select investments that target the bond market directly much higher. That includes leveraged inverse bond ETFs, which you can trade in any standard brokerage account.
Consider the following: Bonds tanked 19% in five months in late 2016 – as the first phase in this great interest rate cycle got underway. But properly positioned investors in one of my favorite leveraged, inverse ETFs – the Direxion Daily 20+ Year Treasury Bear 3X Shares (TMV) – could've pocketed gains of 71%!
Recommended Step #2: Buy stocks that benefit from rising rates, and sell those that don't. Rising rates are going to have wide-ranging effects on the stock market. They should cause money to rotate OUT of stodgier, "safety" dividend plays like utilities and Real Estate Investment Trusts and IN to those with leverage to rising rates and a stronger economy, including financials.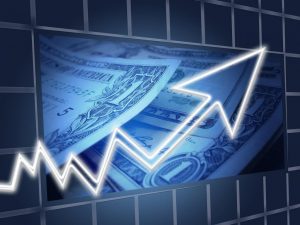 They're in an especially sweet spot right now because Donald Trump is pushing an agenda of inflationary defense and infrastructure spending, and financial deregulation.
Recommended Step #3: Make Changes to Your Fixed Income Investments. Don't neglect your fixed-income, or bond, portfolio either. Bond mutual funds and ETFs, as well as individual bonds, are extremely sensitive to changes in value caused by rising interest rates. If you own funds with too much rate risk, you could get clobbered in the next couple of years.
Recommended Step #4: Maximize your savings yields. Rising rates are going to help drive yields up on everything from savings accounts to money market accounts. That's a welcome relief in this era of miserly returns on keep-safe funds.
But to help pad your income even more, make sure you're taking steps to maximize your bank product yields. Several banks pay as much as two or three times the national average yield, meaning you can really turbocharge your returns. You just have to research and find them, then move your money there.
Recommended Step #5: Minimize your loan costs. On the flip side, rising rates will drive up the cost of loans – including everything from mortgages to car financing. They'll also put downward pressure on real estate investments and home values, particularly in the later stages of the rate rise.
If you have a variable-rate Home Equity Line of Credit or credit card … rather than a fixed-rate home equity loan or card … the pain will be even more acute.
That's because their interest rates typically move higher along with the prime rate, which itself moves higher in lock step with the federal funds rate that Yellen controls. So consider locking in fixed-rate financing if possible.
Again, you'll find much more actionable, concrete guidance in my course (which you can access here). But these steps will at least get you started down the path to profiting from the next Fed hike – whether it comes today, next month, or later in 2017.
Until next time,
Mike Larson
Mike Larson is a Senior Analyst for Weiss Ratings, and is also the creator of the course "How to Pile Up Profits from the Greatest Interest Rate Cycle in 5,000 Years". A graduate of Boston University, Mike Larson formerly worked at Bankrate.com and Bloomberg News, and is regularly featured on CNBC, CNN, Fox Business News and Bloomberg Television as well as many national radio programs. Due to the astonishing accuracy of his forecasts and warnings, Mike Larson is often quoted by the Washington Post, Chicago Tribune, Associated Press, Reuters, CNNMoney and many others.