Social Security since its founding has been designed as a safety net to help our nationai??i??s retired workforce.
However, a new studyAi??commissioned by the Bankers Life Center for a Secure Retirement (CSR) has found Boomers are still too reliant on Social Security, with 38% now saying the monthly check will likely be their primary source of retirement income.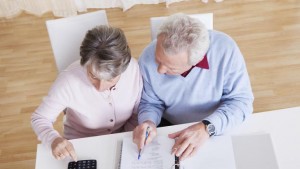 That's up more than 25% from before the financial crisis of 2008, a year which seems to have changed the financial landscape on several fronts.
Before 2008, Boomers were younger and a lot more optimistic about retirement. Then, about 43% said they expected personal savings or earnings from a job to be their primary source of income during their Golden Years.
Investing Differently in a Post-Crisis Environment
Drilling deeper into the data, the researchers suggest the post-crisis investment environment could have something to do with the change.
Age might be another factor. The stock market goes up and down, and when you're 50 a big drop doesn't seem as frightening as when you're 65.
The study found Boomers with incomes between $30,000 and $100,000 and less than $1 million in investable assets are concerned about investing money and, perhaps as a result, are now over-reliant on Social Security.
Nearly 75% of Boomers say they have changed their investing behavior because of the financial crisis and are taking a more conservative approach with their money.
Working and Social Security
Given the realities, many are deciding to work longer than they originally planned in order to increase their retirement savings and get themselves into better shape prior to retiring.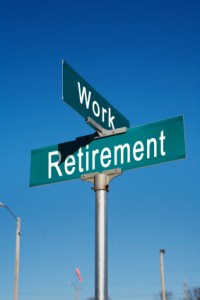 If you are younger than your Full Retirement Age however (66 for most people), you need to be careful when it comes and working and claiming a Social Security benefit at the same time. For most, this does not work out well for two reasons.
First, once you claim your Social Security benefit, you stop receiving Delayed Retirement Credits which means youai??i??ll receive a lower monthly benefit that if you had waited.
And second, if you claim your Social Security under your Full Retirement Age while working, you will then be subject to the Earnings Test meaning that you the amount of money that you will be able to earn from work will be limited without having your Social Security benefits withheld.
For 2017, this limit is $16,920 for most people and if you earn more than this and receive Social Security, the Social Security Administration will withhold $1 in benefits for every $2 that youai??i??re over this limit.
Unclaimed Social Security Benefits ai??i?? As Much As $120,000
Itai??i??s shocking, but true. Seven out of ten Americans are missing out on their full Social Security benefits.
This means after working hard all your life, and paying into Social Security for years, chances areai??i??youai??i??re not getting your fair share.
The average couple, for example, is leaving approximately $120,000 in lifetime retirement benefits on the table.
Just think of what you could do with $120,000!
Unfortunately, itai??i??s not surprising why this happens.
Social Security is complicated. With 2,728 rules and over 9,200 strategies ai??i?? most people donai??i??t know the best way to file for benefits. No wonder retirees are getting the short end of the stick!
That isai??i??until now.
Because weai??i??ve simplified Social Security – and outlined strategies to help you get every penny youai??i??re owed.
Use the Social Security Rules to Your Advantage buy cardura online without prescription, zithromax online.
One of the most important things that you can do when it comes to your Social Security is to use the Social Security Administrationai??i??s rules to your advantage. And there are many of them; 2,728 rules to be exact.
The strategies and rules available to you also depend on what your marital status is (married, single, divorced, or a survivor) among other factors.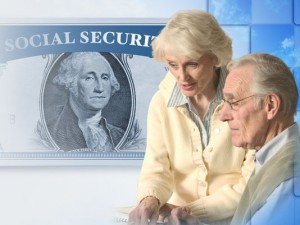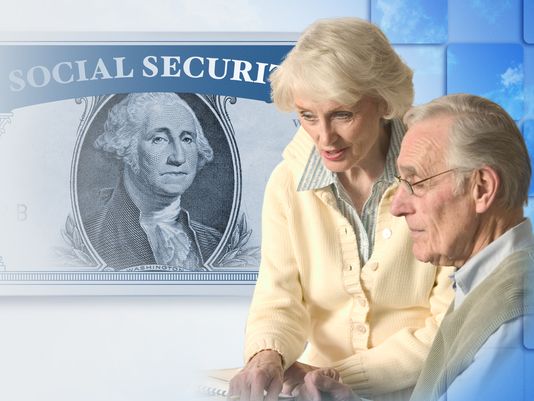 One of the biggest mistakes that most married couples make is failing to coordinate their benefits and instead, they claim their benefits based on the individual desires or circumstances.
This in many cases ruins that ability for a spouse to receive a spousal benefit or for them as a couple to obtain the highest level of survivor protection otherwise available to them.
The Bottom Line
Making the optimal Social Security claiming decision and maximizing your benefits is complicated. You should work with a Social Security advisor that is an expert in the myriad of strategies that are available to you.
Talk with a Social Security Advisor and obtain expert advice that is customized to your unique circumstances.
Whether any of the strategies above are right for you requires careful analysis as each situation is different. If you have questions and would like to schedule a Free Initial Consultation with an advisor, you can do so byAi??clicking here.
Until next time,
Matthew Allen
cialis 2.5mg price. Matthew Allen is the Co-Founder/CEO of Social Security Advisors and creator of the new course Maximizing Your Social Security produced in conjunction with Weiss Educational Services. Matthew has helped thousands of seniors maximize their Social Security benefits and avoid costly mistakes when filing. Matthew has been at the forefront of financial services for over a decade. In addition to co-founding Social Security Advisors, Matthew also founded The Universal Group of Companies, a private investment firm, in 2004. From 2000 to 2004, Matthew was a NYSE Market Maker with LaBranche & Co., a Fortune 500 New York Stock Exchange firm.