Prognosticators seem to speak broadly when describing the ups and downs of certain sectors.
Some sectors that closely correlate to stocks include utilities, telecoms, big pharma, banks, industrials, materials and aerospace defense issues.
Other sectors, such as technology, trade more in line with sub-sectors like enterprise software, semiconductors, cyber security software, cloud-based software, networking, fiber optic, etc.
They can trade in tandem on any good day for the Nasdaq but also trade independently of each other.
Such patterns also hold true for the real estate investment trust (REIT) sector.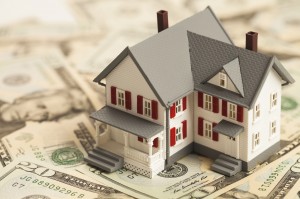 REITs come in many different classes and offer income vehicles for just about any economic cycle, as long as the right REITs are chosen.
The Internal Revenue Service reports that there are about 1,100 U.S. REITs that have filed tax returns.
At the of start of 2016, more than 200 REITs had been registered with the U.S. Securities and Exchange Commission (SEC) to trade on one of the major stock exchanges. The majority are traded on the NYSE.
Here are some of the classes of REITs:
Mortgage REITs (residential and commercial)
Office REITs
Industrial REITs
Infrastructure REITs (data centers and telecommunications towers)
Retail REITs (neighborhood strip malls, mega malls, outlet malls)
Residential REITs
Lodging REITs
Casino REITs
Self-Storage REITs
Health Care REITs (hospitals, assisted living, nursing homes, medical offices)
Timberland REITs
Specialty REITs (movie theaters, amusement parks, outdoor advertising)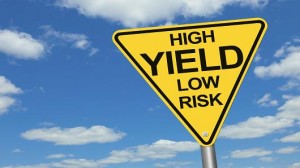 In my flagship high-yield income investment newsletter, Cash Machine, I focus on REITs that feature the kind of businesses that thrive in the current economic cycle.
The ones I like right now include hotel and casino REITs, since they can raise room rates as needed to offset rising costs when demand is strong.
I also like industrial REITs that are leveraged to a growing economy in which businesses are expanding and need additional space. I also like Logistics REITs that gain from the expansion of eCommerce distribution.
A transformational shift to cloud computing is lifting operators of data center REITs. Plus, the growing use of smart phones, streaming content and mobile office applications that dominate the wireless world drive the fortunes of cell tower REITs.
I favor REITs that can pay out a yield as close to 5% or more as possible. Since the income from REITs is taxed as ordinary income, investors in the highest tax bracket can be subject to a 39.6% tax rate.
However, the tax rate for most REIT investors comes in at 20-25%. In that case, a return of 4% after taxes offers a nice yield and almost twice what a 10-year Treasury Note pays.
Of six Cash Machine REIT positions exited during the trailing 12 months, the average gain has been 20.2% with an average holding period of 14.2 months. These are home run returns for income investors.
Not only are the yields at or better than 5%, weai??i??re getting long-term capital gains treatment of 15% on the sale of the stocks by holding them more than 12 months.
The result is tax-efficient money management with reduced volatility. zoloft online, cheap lioresal. Click here now to learn how Cash Machine has served the needs of income investors for more than 10 years. Like fine wine, it improves with time.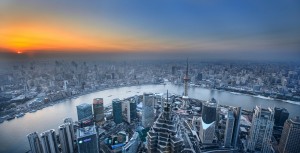 Indeed, new opportunities are on the horizon.
After years of exceptionally accommodative monetary policy, the Federal Reserve recently restarted the process of raising short-term interest rates to a more neutral range.
Expectations of this rate hike and future tweaks in monetary policy have affected the valuations of many investments, including the share prices of REITS.
Asset prices often fall in response to an increase in interest rates because higher interest rates trim the present value of future cash flows, including bond coupons and stock dividends.
If future cash flows are not expected to rise, then increasing interest rates would have a clear negative impact on asset values, including the prices of listed REIT stocks.
Changes in the level of interest rates, however, often reflect changes in the level of economic activity.
Todayai??i??s economic environment, for example, includes several factors that reasonably could be expected to boost future REIT earnings and dividends, even in the context of higher interest rates to help support or even increase stock values.
Amid this shift in monetary policy, investors should be selective when choosing which REITs to buy. Seek REITs in which revenue growth is outpacing the cost of money, which rises when interest rates climb.
Until next time,
Bryan Perry
Ai??Bryan Perry has spent more than 20 years working as a financial adviser for major Wall Street firms, including Bear Stearns, Paine Webber and Lehman Brothers. Bryan co-hosted weekly financial news shows on the Bloomberg affiliate radio network, and heai??i??s frequently quoted by Forbes, Business Week and CBSai??i?? MarketWatch.Ai??With three decades of experience inside Wall Street, Bryan has proved himself to be an asset to subscribers who are looking to receive a juicy check in the mail each month, quarter or year.Ai??Bryanai??i??s experience has given him a unique approach to high-yield investing.