Bonds. They're so boring, right? They just sit there paying you a couple of percentage points in interest.
And besides, they can't hold a candle to stocks.
That's the conventional wisdom you hear on TV every day. And it's also dead wrong!
If you know where to look, you can generate healthy capital gains in bond investments AND dramatically boost the yields your portfolio spins off.
Plus, you can do so while reducing your overall risk.
Take the SPDR Bloomberg Barclays Convertible Securities ETF (CWB, Rated "B-"), which I recommended a few months ago in my hard-hitting, landmark educational course called How to Pile Up Profits from the Greatest Interest Rate Cycle in 5,000 Years. It owns a unique kind of bond called convertibles, which are a sort of hybrid bond/stock investment.
The ETF sports a dividend yield of 4.2%, more than double the 1.9% yield of the SPDR S&P 500 ETF (SPY, Rated "B"). Even better: On a total return basis, it's up more than 13% this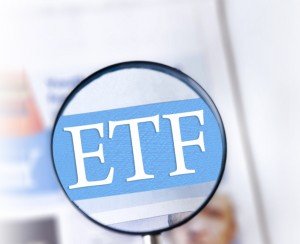 year. That's a couple of percentage points more than the S&P!
Or how about a specialized bond ETF I just recommended in my High Yield Investing newsletter?
It's called the VanEck Vectors Fallen Angel High Yield Bond ETF (ANGL, Rated "B-"), and it invests in bonds issued by companies that were once investment grade but that have now fallen into "junk" territory. They're called "Fallen Angels" on Wall Street – hence, the ETF's name.
ANGL pays monthly dividends, and was recently yielding 5.2%. That's more than two-and-a-half-times the S&P. It's also up 23.3% in the past two years, a couple of percentage points ahead of the average.
What's more, ANGL's standard deviation (7.4) is lower than the SPY's (10.3). Standard deviation is a measure of investment volatility and risk. So the combination of all these figures show that ANGL is generating strong gains and juicy yields – and doing so with less overall risk than the S&P.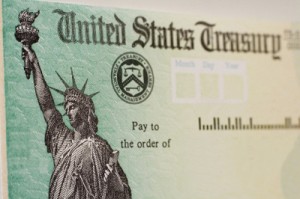 Bottom line: Plain-vanilla Treasury bonds may be lagging these days.
But there are literally thousands of other individual bonds, bond mutual funds, bond ETFs, and higher-yielding, bond-like stocks that aren't.
There are two ways you can get your hands on my favorites:
Enroll in my comprehensive course How to Pile Up Profits from the Greatest Interest Rate Cycle in 5,000 Years by clicking here. It will give you several strategies for this rising-rate environment, and tell you all about which investments (like CWB) will prosper in it.
Give my just-launched High Yield Investing newsletter a try by clicking here. It focuses solely on stocks, bonds, ETFs, and other investments that pay market-crushing, yet reliable, dividends. My research shows those kind of investments can help turn every $10,000 you invest into at least $44,508 … boost your average annual returns by 3.8 times over … and as much as quadruple the yields your portfolio is spinning off.
I can't wait to have you on board. But even if you're not ready to take that step, be sure to read my latest dispatches on interest rates. They'll help you stay abreast of key developments in the capital markets, developments that could have significant impacts on your wealth.
Until next time,
Mike Larson
Mike Larson is a Senior Analyst for Weiss Ratings, and is also the creator of the course "How to Pile Up Profits from the Greatest Interest Rate Cycle in 5,000 Years". A graduate of Boston University, Mike Larson formerly worked at Bankrate.com and Bloomberg News, and is regularly featured on CNBC, CNN, Fox Business News and Bloomberg Television as well as many national radio programs. Due to the astonishing accuracy of his forecasts and warnings, Mike Larson is often quoted by the Washington Post, Chicago Tribune, Associated Press, Reuters, CNNMoney and many others.