We are frequently asked whether it is possible to change oneai??i??s mind after having filed for Social Security.
In this article, weai??i??ll review some of the reasons why this may be a good idea and also how to do so.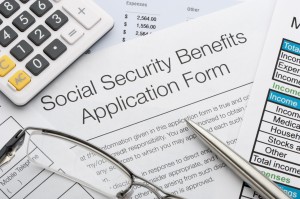 Reasons to Change Your Mind
There are many reasons that you may want to change your mind including one or more of the following:
A Superior Strategy: You may have realized after the fact that there is a better strategy available to you that can help you maximize your benefits and you filed at the wrong time.
Wrong Type of Benefit: There are numerous types of Social Security benefits available and retirees are often entitled on more than one record. For instance, for their own retirement benefit as well as a spouse, divorced spouse, or as a survivor. In cases of dual entitlement like this, it is critical to file for the correct benefit at the correct time.
New Work: Perhaps you started working again and will be subject to the Social Security earnings test and the withholding penalties that apply.
Errors: Perhaps there was an error made on your application when you applied.
Inheritance: Coming into an unexpected windfall can alter your finances and put you in a scenario of not needing your Social Security as early as you thought originally.
Teamwork: Often married couples donai??i??t realize that they should be working together as a team when thinking about when to take their Social Security. Too often couples focus on only their own Social Security benefit and fail to recognize that they may be eligible for a spousal benefit of up to 50% of their spouseai??i??s benefit while waiting to claim their own benefits. Missing these benefits often costs a couple $40K to $50k in lost Social Security benefits.
Unclaimed Social Security Benefits ai??i?? As Much As $120,000
Itai??i??s shocking, but true. Seven out of ten Americans are missing out on their full Social Security benefits.
This means after working hard all your life, and paying into Social Security for years, chances areai??i??youai??i??re not getting your fair share.
The average couple, for example, is leaving approximately $120,000 in lifetime retirement benefits on the table.
Just think of what you could do with $120,000!
Unfortunately, itai??i??s not surprising why this happens.
Social Security is complicated. With 2,728 rules and over 9,200 strategies ai??i?? most people donai??i??t know the best way to file for benefits. No wonder retirees are getting the short end of the stick!
That isai??i??until now.
Because weai??i??ve simplified Social Security – and outlined strategies to help you get every penny youai??i??re owed.
Rules About Changing Your Mind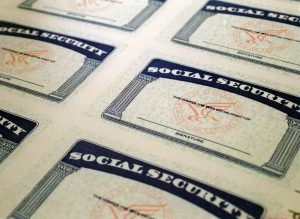 If youai??i??ve already claimed your Social Security benefits and now you think you may have done so too early, if youai??i??re under 70, all is not lost.
First, you have up to one year from the date of entitlement to the benefit you filed for to change your mind. It is important to note however, that this is literally a once in a lifetime opportunity. If you withdraw an application, you can only do so once.
Another option available to you involves a partial change of mind; what I mean by this is once you reach your Full Retirement Age (66 for most people), you can voluntarily elect to suspend the receipt of benefits which can minimize the damage because of claiming too early.
Whatai??i??s the upside? Well, a big increase in your Social Security benefits because of what are called Delayed Retirement Credits (DRCs). DRCs accumulate on your record when you wait to claim your Social Security.
And, they accumulate at a substantial rate; 8% per year between 66 and 70. So if you claimed at 62 as an example and believe you made a mistake by doing so, at 66, you can suspend your benefits and refile at 70 and your benefit will be 32% higher at 70 for the remainder of your lifetime.
Even better, if you were to pass away before your spouse, your spouse as a survivor can benefit from this higher benefit as well.
Ai??How to Withdraw a Social Security Application
If you want to withdraw your Social Security application, you need to file Form 521: Request for Withdrawal of Application. While you can obtain the form online here: https://www.ssa.gov/forms/ssa-521.pdf it is suggested that you work with an advisor to assist you in completing the withdrawal and making the process as smooth as possible for you.
An advisor will guide you to include the necessary language in the form depending on your circumstances. After completing the form or working with an advisor to do so, the form should then be sent to your local Social Security office via Certified Mail. It is the mailing date that Social Security uses for purposes of determining the effective date of your withdrawal request.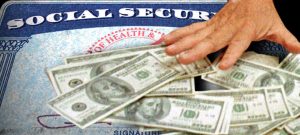 Once the Social Security Administration processes your request, you will receive a letter in the mail indicating how much in benefits they are requiring you to pay back.
For instance, if youai??i??ve been receiving benefits for six months before making the request to withdraw, they will require that the six months of benefits be repaid before your withdrawal request will be authorized.
How to Suspend Your Benefits
Suspending your benefits is another matter; because itai??i??s a suspension and not a full withdrawal, you do NOT have to repay any benefits already received.
Additionally, there is a different form that needs to be filed; itai??i??s Form 795: Statement of a Claimant which can be found here: https://www.ssa.gov/forms/ssa-795.pdf. Again however, the language to be included on the form is important and specific to your situation so working with an advisor will help.
When to Refile for Social Security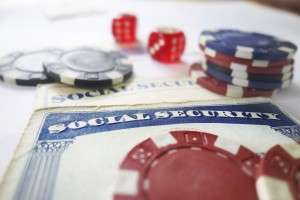 When to refile will largely depend on your reasons for withdrawing in the first place and what strategy is best for you going forward.
There is one clear deadline however: do not file any later than age 70. After age 70, Delayed Retirement Credits stop accumulating so there is no reason to defer your filing any longer. If you do, for each month that goes by, you will be leaving benefits on the table.
The Bottom Line
Making the optimal Social Security claiming decision and maximizing your benefits is complicated. You should work with a Social Security advisor that is an expert in the myriad of strategies that are available to you or use one of the online tools that can help you such as the one offered by Social Security Advisors.
Whether any of the strategies above are right for you requires careful analysis as each situation is different. If you would like to schedule a Free Initial Consultation with an advisor, you can do so by clicking here.
Until next time,
Matthew Allen
Matthew Allen is the Co-Founder/CEO of Social Security Advisors and creator of the new course Maximizing Your Social Security produced in conjunction with Weiss Educational Services. Matthew has helped thousands of seniors maximize their Social Security benefits and avoid costly mistakes when filing. Matthew has been at the forefront of financial services for over a decade. In addition to co-founding Social Security Advisors, Matthew also founded The Universal Group of Companies, a private investment firm, in 2004. From 2000 to 2004, Matthew was a NYSE Market Maker with LaBranche & Co., a Fortune 500 New York Stock Exchange firm. baclofen buy online, generic lioresal.