According to the CDC 50% of all U.S. adultsai??i?? have one or more chronic health conditions, 25% of adults have two or more chronic health conditions, andAi??70% of the top causes of death are related to chronic diseases.
A chronic illness is defined as lasting 3 months or longer.Ai?? Now imagine if a chronic illness were to beset you or a loved one at the beginning of your retirement years.
If this were to happen, starting to think about long-term care services would be crucial for daily survival.
But where do you start?
The first thing you should consider is looking into long-term care housing options.
I have listed a few options below: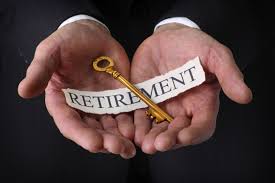 Independent living communities ai??i?? These communities offer seniors a variety of home floor plans, from studios to 2-bedroom apartments.Ai?? Residents in these communities should be in very good health and able to live well independently.
Many independent living communities offer, daily-prepared meals, transportation to the doctors & shopping, an activities director, a beauty salon, 24-hour security, travel programs, fitness centers and weekly housekeeping.
To find an independent living community in your area visit: www.retirementliving.com/retirement-communities-senior-housing
Continuing Care Retirement Communities ai??i?? If you are looking for a place where you can live permanently through lifeai??i??s stages, a continuing care retirement community (CCRC) may be rightAi??for you.Ai?? These communities offer accommodations for independent living, assisted living and nursing home care all in one place.
As a resident ages and needs more advanced care, they then move from one facility to the next in a healthcare continuumai??i??all on one campus. These types of communities can be very costly with upfront entry fees, monthly maintenance costs, and contracts.
In addition, in most cases residents must move in while they are in good health. So, just know that this is a long-term commitment. To find a CCRC in your area visit: www.caring.com/local/continuing-care-retirement-communities
Assisted Living Facilities ai??i??These facilities are for seniors who can no longer safely live independently.
Residents receive care for daily living, which includes bathing, dressing, medication management, meals and transportation.
To find an assisted living facility in your area visit: www.aplaceformom.com/assisted-living

Adult Day Care Centers ai??i?? Similar to how day care centers work for children, adult day care centers have the same premise but for adults.
These facilities allow caregivers of senior or disabled adults to keep their full-time job, while their loved one participates in organized and stimulating activities throughout the workday.
In most cases, breakfast, lunch and even snacks are provided to the members and caregivers have the peace of mind knowing that their loved one is being well taken care of during the day.
Many facilities will even pick up your loved one from home in the morning and drop them off in the afternoon. To find an adult day care center in your area visit:Ai??www.caring.com/local/adult-day-care
Nursing Homes ai??i?? In these facilities, residents receive 24-hour care for all of their needs.Ai?? Nursing homes can be skilled or intermediate.Ai??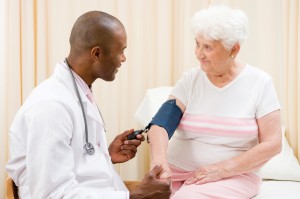 Skilled nursing homes provide 24-hour medical care from registered nurses.Ai?? Physical, occupational or speech therapists, as well as social workers and other support staff, are onsite as well.
Intermediate nursing homes provide basic nursing services by certified nursing assistants for residents who do not need continuous medical supervision.Ai?? To find a nursing home in your area visit: canadian health mall meds. www.caring.com/local/nursing-homes
At home- According to AARP, about 23 million Americans care for their elderly parents. For seniors who want to stay close to family, maintain a sense of independence and who do not need round the clock medical care, the following housing arrangement may work: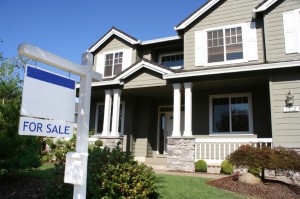 Multi-generational houses/in-law suites ai??i?? ai???Two homes. Under one roof.ai??? Lennar is one of a handful of builders who focus on creating multi-generational floor plans through their NextGen division. Private suites with their own separate entrance are attached to the main home.
Depending of the size of home that is built, these suites can include a private living room, bedroom with en suite bathroom, kitchenette, washer & dryer, and even a private garage and driveway.Ai?? To see if these homes are built in your area visit:Ai??Ai??www.lennar.com/nextgen
As you can see, there are many options for long-term care housing, and it is best to pick the one in which you are most comfortable with, and fits all of your familyai??i??s needs. Whichever option you might choose make sure to do plenty of research on them.
If you decide on a nursing home make sure to visit, read reviews,Ai??and ask other tenants how they enjoy their home. If you are hiring someone to take care of your loved one, make sure the company is a reputable company and you have a copy of their background and credit check. You can never be too careful when it comes to a loved one.
In my next article, I will be listing different ways to help finance theseAi??long-term care housing optionsai??i??so stay tuned.
Best wishes,
Amber
Ms. Dakar is the author of The Busy Personai??i??s Guide to Personal Finance, a primer to help consumers manage their finances so they can build a substantial nest-egg. She also conducts personal finance seminars where she provides concepts to attain overall financial health.