In my personal opinion, buying, selling, collecting, and even trading coins, is one of the most rewarding hobbies. But as rewarding as it might be, making sure it's all done correctly can take a lot of fun out of it.
Mistakes are made when the spontaneity and excitement of the chase for the "rare and unusual" coin is put on the back burner;  in most cases, you pay too much for a coin, or the coin won't have the sizzle you were hoping for.
Rare coins are hard to find, hence the word 'rare'.  Therefore, finding a trusted advisor is extremely important.
Someone who can guide you especially if you are brand new to coin collecting is essential.  Experience is very important, so be sure your advisor is a specialist and knows the coin world inside and out.
Related: How to avoid today's most common gold scams.
When searching for an advisor, don't be afraid to ask for credentials.  I would always recommend that you ask the following questions:
What awards have you won?
What organizations do you belong to?
What is your personal record with authorities and are you using your legal name with me and others?  (I know many dealers who have had to change their names due to owning practices that were actually scams).
The only wrong question is the one you don't ask, so make sure to ask these questions before giving anyone any money.
Additionally, find out what services your advisors offers.
Do they offer grading for your raw coins?
Do they have a return program?
How long do you have to inspect and return a coin for ANY reason?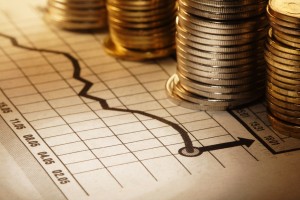 A reputable company will simply take the coin back in 10 to 30 days.
Big dealers are intertwined by the industrial strength of the internet, and with such complexity you have no way to really verify the risks of a certain dealer.  My advice would be go with an independent reputable dealer. One that will work hard and find you the best deal around.
However, if the dealer is overseas in a small country with little ability or resources, I recommend you stay away and find someone local.
Lastly, beware of coin companies that offer to hold the coins for you… for ANY reason.  This has been proven to be a disaster for many. Once they have your money, they should ship within one or two business days.  ANY delay is unnecessary and in some states, even illegal.
Happy Gold Hunting,
Brian Bobbitt
Brian Bobbit, is an avid coin collector and agent, a former Precious Metals Broker for International Precious Metals Corp. in Pompano Beach, Florida, and a former Commodity Broker for International Trading Group in Coral Gables, Florida. He is a Member of PCGS, the Professional Coin Grading System (2nd largest and 2nd most respected coin grader) and NGC (National Grading Corp., Grader for American Numismatic Assoc.), as well as a Member of the Palm Beach County, Fort Lauderdale, Hallandale, and Melbourne Florida Coin Clubs. 
*Editorial Contributors' Disclaimer
American Eagles are not subject to the United States broker reporting requirements while Maple Leaf gold coins, Krugerrands are. However, I am not a tax consultant; therefore, please consult your own tax adviser for ANY tax consequences of numismatic investing.