Just hours after CNBC naysayers told viewers to ai???sellai??? on the news after President Trumpai??i??s State of the Union address to Congress on Feb. 28, I could envision those same prognosticators taking cover after the Dow jumped rather than fell the next day.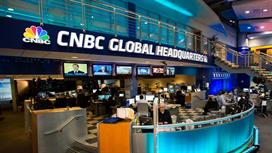 I hope those overpaid market timers were hugely short going into trading on March 1 and took losses for playing politics with other peopleai??i??s money.
Such rookie moves of letting emotions interfere with making money and it is exactly why many traders donai??i??t succeed on a consistent basis.
Whoever wrote President Trumpai??i??s speech hit it out of the park, even though opening day for baseball is still a month away. Without offering any specific numbers or deadlines, save for the $1 trillion to be earmarked for infrastructure, Trump went chapter and verse on every item the stock market has been rallying on.
He also did it with a new-found sense of appearing surprisingly presidential. I think he caught even his most ardent critics flat-footed. At the same time, he further stoked the ongoing stock market rally.
Stocks and the dollar are climbing and bonds and gold are getting hammered. It is a thing of beauty if you are long in equities. There is no shame in covering oneai??i??s short position when being wrong, but there is for letting ai???pride before the fallai??? take a big bite out of net worth because of wrongly placed conviction.
I view the post-State of the Union rally as a combination of massive short-covering and capital flows coming off the sidelines because there is some fresh and welcome clarity in the path ahead for economic and political policy to guide both bulls and bears.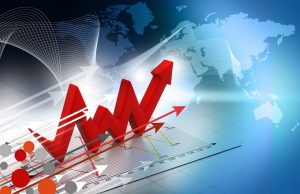 So far this year, the stock market is off to a red-hot start with investor expectations rising on the hopes several major themes will take hold to lift asset valuations.
Factors favoring market gains include improving economic growth and potential reductions in tax rates for corporations and individuals. President Trump is targeting tax rate cuts, infrastructure spending, repatriation of capital from corporationsai??i?? offshore accounts, deregulation, fair trade, health care reform and immigration reform.
He is pursuing a massive undertaking. But when considering the long-term benefits of such an aggressive agenda, it does not surprise me that the equity markets are trading firmly higher on the notion of global ai???reflationai??? of economic growth as measured in gross domestic product (GDP), which leads to higher asset valuations.
Focusing first on rapidly growing the economy would enhance the presidentai??i??s public standing as he seeks to win support on other, more divisive and politically charged agenda items.
Such an approach would make smooth the Trump transition, because everyone loves a strong economy and this is how he can best demonstrate leadership with his pro-business tax plan and initiatives for slashing government waste.
Trump is a businessman but running the government like a well-oiled, highly efficient company is not feasible in its purest form because of broad, growing and necessary federal entitlement programs.
However, getting leaner and meaner on the non-entitlement areas of a bloated federal government is essential. As sobering as that might sound to hundreds of thousands of federal bureaucrats, the reality is some of them will discover their jobs may be at risk.
The market seems to sense that this is the rational course Trump and Congress will take as the wait-and-see period during the first weeks of 2017 gave way to a buying binge led by improving jobs data.
Strong economic data is a non-partisan green light for the stock market and has put in motion the next leg higher in the current rally as the Fed takes a more hawkish tone based on ai???goodai??? news in the U.S. economy.
With the reflation trade on, income investors have to consider how best to benefit from the tailwinds of a powerful combination of faster economic growth and the Trump agenda.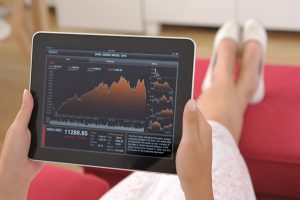 This is no time to be a spectator, but rather a proactive income investor taking full advantage of this rapidly changing investment landscape. To that end, I present a blueprint plan for successful income generation and appreciation of capital.
The major high-yield themes to embrace for 2017 and beyond include investing in:
Closed-end funds focused on infrastructure
Floating-rate business development companies (BDCs) and commercial finance real estate investment trusts (REITs)
Hotel, gaming, office REITs, data center and cell tower REITs, industrial REITs
Short-term corporate and distressed credit debt funds
Private equity firms and big-cap banks stocks
Covered-call, closed-end technology funds
Liquefied Natural Gas (LNG) master limited partnerships (MLPs)
Elite big-cap integrated energy and gas pipeline/transfer/storage/logistics MLPs
In my Cash Machine high-yield newsletter, my three portfolios have enjoyed a strong start out of the 2017 gate and continue to build on those early gains. With earnings coming in to boost those holdings, there is growing reason to expect several big winners this year.
In fact, 11 of the 13 active positions Iai??i??ve recommended to my subscribers since Trumpai??i??s election on Nov. 8 are profitable and four of the 13 are ahead by double-digit percentages. Let me guide you in putting high-yield assets to work for you. To do so, click here.
Until next time,
Bryan Perry
Ai??Bryan Perry has spent more than 20 years working as a financial adviser for major Wall Street firms, including Bear Stearns, Paine Webber and Lehman Brothers. Bryan co-hosted weekly financial news shows on the Bloomberg affiliate radio network, and heai??i??s frequently quoted by Forbes, Business Week and CBSai??i?? MarketWatch.Ai??With three decades of experience inside Wall Street, Bryan has proved himself to be an asset to subscribers who are looking to receive a juicy check in the mail each month, quarter or year.Ai??Bryanai??i??s experience has given him a unique approach to high-yield investing.