Trading is timing, so goes the old adage and when it comes to intraday trading… and thatai??i??s certainly never been more true. We spend all our days and night perfecting the timing of our trades.Ai??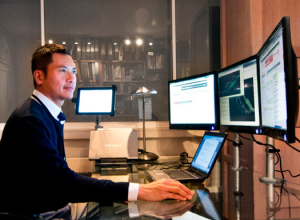 We write algos, we test strategies, we pour over charts.
But 99.9% of the time, retail traders focus on entries. Exits are always relegated to various strategies on price.
We look to trade with fixed exits, scale out exits, scaled in exits and every trick imaginable in inventory management.
Except one.
Very few traders focus on time stops — using time, rather than price, to exit the trade that hasnai??i??t hit the take profit.Ai??In my opinion,Ai??time stops maybe one of the greatest risk control tools in the markets and yet one of the least utilized.
Master the Basics of Currency Trading
Our new online currency trading course is now LIVE!Ai?? Now you can master the basics of currency trading in 5 easy lessons.
Youai??i??ll discover…
How the currency market works:Ai?? A basic primer and description of the worldai??i??s 8 major currencies and how to trade themai??i??simply and easily
How currencies can make you BIG money whether the stock market is rising or falling
How to speak the currency traderai??i??s ai???languageai??? to master all the terminology youai??i??ll need to succeed
How to successfully invest in currencies using plain English ai???Buyai??? and ai???Sellai??? signals that are so easy to read and understand, a child could follow them
And much, much more.
PLUS, you also get lifetime access to the videos and course materials including workbooks and transcripts for all 5 modules!
One of the greatest examples of a time stop comes from Jack Schwagerai??i??s Market Wizards interview of Paul Tudor Jones.
The interview took place in the wake of 1987 Stock Market Crash (still the biggest single day decline ever) and while most of the conversation wasAi??essentially about the end of the world, as Jones presented a reason after reason for being short.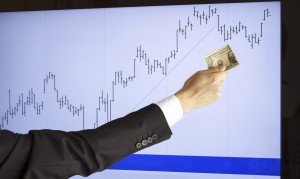 A few weeks later, Schwager caught up with Jones and much to his surprise, discovered that Jones was no longer short.
Jones explained the reason: he said that he always uses a time stop along with the price stop; and when his 1929 analog model did not confirm his thesis, he got out.
Contrast that behavior with Robert Prechter who at the time, was considered to be the greatest market analyst alive.
Prechter had predicted the bull market of the 1980ai??i??s, but after the ai???87 crash, heAi??turned bearish… and stayed bearish through Dow 4,000, Dow 10,000 and now Dow 20,000 (I kid you not).
A time stop is essentially a check on your ego– which is why it is such a powerful tool of risk control. Presently, I trade with a 10-minute time stop – which we are going to automate shortly.
Am I going to miss out some take profits? No doubt.Ai?? But am I going escape many unnecessary stop outs? I believe I will.
Until next time,
Boris Schlossberg
Mr. Schlossberg is Ai??the managing partner at BKForexAi?? and creator of the new course The ULTIMATE Forex Trading CourseAi??produced in conjunction with Weiss Educational Services. He is also a weekly contributor to CNBCai??i??s Squawk Box and a regular commentator for CNBC Asia and CNBC Europe. His daily currency research is quoted by Reuters, Dow Jones, Bloomberg and Agence France Presse newswires and appears in numerous business publications and newspapers worldwide. Mr. Schlossberg has written articles on trading for SFO magazine, Active Trader and Technical Analysis of Stocks and Commodities. He is the author of Technical Analysis of the Currency Market and Millionaire Traders: How Everyday People Beat Wall Street at its Own Game, both of which are published by Wiley. Borisai??i?? extensive experience in trading and developing momentum based techniques provide the foundation for BKForex strategies.Ai??