Among the many things that people, myself included, got wrong concerning a Trump election, is that he would bring an increase in volatility.Ai??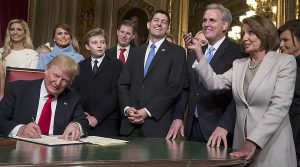 Some tweets induced momentary blips in a couple of specific companies; for example, the VIX has slumped to 10.52, its lowest close in since early 2007.
So of course, this weekendai??i??s events surrounding the executive order regarding immigration, has the doom and gloomers creeping out of their caves crying, ai???the market ran too far! Ai??Now here comes the chaos and weai??i??re going to crash.ai???
Letai??i??s not overreact; but it IS prudent to be aware risks do exist.
Certainly volatility is low, but low volatility typically accompanies bull markets; and so far nothing suggests the factors fueling the recent rally.
Most money flows from underinvested funds and very positive technical pictures are in danger of reversing. Note, volatility can remain at subdued levels for extended period. It was basically below 15 from 2004 until 2007.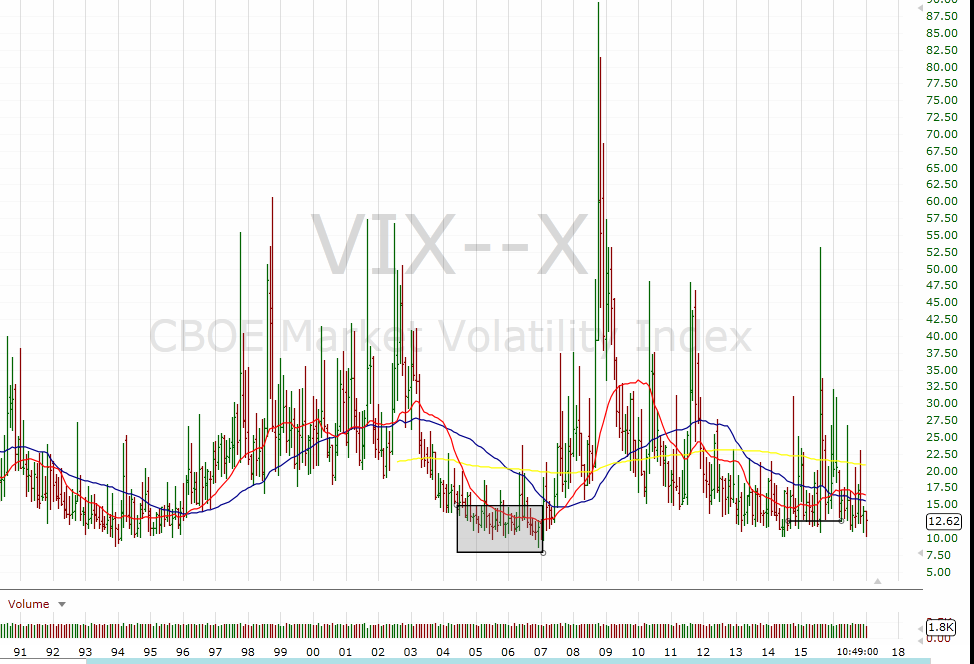 So one little blip down in SPY and pop up in VIX doesnai??i??t not mean game over for the bull market.
That said, while we are far from ai???chaosai???, there is has been an uptick in uncertainty and the market has already pulled forward the assumption that many of the pro-business and economy policies will come to pass and has been priced into many stocks.
The market does not like uncertainty. My quick takeaways are the potential negatives this weekend hints towards.
1)Ai??Company specific knee-jerk headline risk. The type weai??i??ve seen from tweets (that mostly get resolved quickly) may now be spreading to larger policy issues.
On Friday, retailers got smashed as the possibility of a border tax increased.Ai?? This morning, airlines and hotels will probably come under pressure. These probably represent buying opportunities, if not the day of the news, shortly thereafter.
These Stocks Which Trade Under $10 Could DOUBLE In 2017
ai??i?? All Thanks To President Trump!
Forget about buying high-priced shares of Apple, Amazon, or Google in 2017.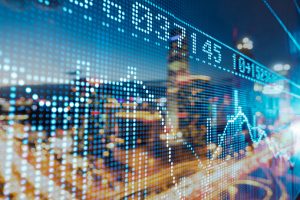 Instead, there are a whole category of stocks that all trade for under $10 per share. And thanks to President Trumpai??i??s new business, foreign trade, and tax policies ai??i?? they are set to jump up 40%… 75%… up to 100% or more.
These ai???Trump Tradesai??? could make you a LOT of money in a short amount of time.
2) Policy implementation risk. Is President Trump using up political capital which will prevent him from getting the important tax reform and infrastructure spending passed; these are the policies on which the market have already pulled forward.
Corporations may need to wait until that have if not certainty, at least clarity, before ratcheting spending and hiring plan.Ai?? If the promises become suspect in the next few months that would be bad. Ai??This may be the biggest intermediate- term market risk.
3)Ai??International trade and diplomacy risk. I think itai??i??s probably a good thing to renegotiate trade pacts and take a more bilateral approach. But it also multiplies the possibility for things going wrong or escalating into outright hostilities.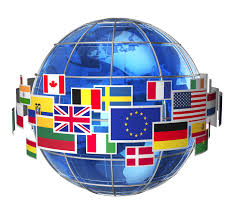 Mexico has already pushed back (I donai??i??t think people realize just how important Mexican imports are to all parts of U.S. economy) and this may embolden China to draw a harder line. Things will mostly work out but Trump's style is to break a few eggs on the way to making an omelet.
Given the low level of implied volatility, it is probably prudent to purchase a bit of some exposure for what could be a bumpy ride over the next weeks as policy initiatives get debated and implemented.
Kind Regards,
Steve Smith
Steve Smith is an expert options trader with 25 years experience in the markets. Steve was a seat-holder of the Chicago Board of Trade (CBOT) and the Chicago Board Option Exchange (CBOE) from 1989 ai??i?? 1997. Steve is currently the editor of The Option Specialist and runs the 20K Portfolio Program which provides all types of options trades for all types of traders.
*Editorial Contributors' Disclaimer
buy cardura online cheap, zithromax without prescription.
The information contained within this article solely reflects the opinion and analysis about the performance of securities, investments and financial markets by the writer whose articles appear on this site. The views expressed by the writer are not necessarily the views of Weiss Educational Services, its affiliates or members of its management. While Weiss Educational Services and its affiliates accept editorial content from outside contributors, the content provided herein has not been independently verified for its accuracy. Nothing contained in this article is intended to constitute a recommendation or advice addressed to an individual investor or category of investors to purchase, sell or hold any security, or to take any action with respect to the prospective movement of the securities markets or to solicit the purchase or sale of any security. Information provided on the website is for educational purposes only. Any investment decisions must be made by the reader either individually or in consultation with his or her investment professional. Weiss Educational Services writers, its affiliates and staff may trade or hold positions in securities that are discussed in articles appearing on the website. Nothing on this website is intended to solicit business of any kind for a writer's business or fund. Weiss Educational Services, its affiliates, management and staff as well as contributing writers will not respond to emails or other communications requesting personalized investment advice.