I recently went to an early pre-season NFL football game in Los Angeles with my best friend from college.Ai?? During the course of the game, he filled me in on the latest ins and outs of his life.
This included the fact that he purposefully left his old job, took a sabbatical for several months, and is now looking to re-enter the workforce.Ai?? We talked about the opportunities he is exploring and it gave me the chance to ask him what he has done with his legacy 401(k) from his old job.
His response: I havenai??i??t done anything with it.Ai?? Itai??i??s still sitting at [unnamed insurance company].
My response: [face palm]
A 401(k) is a powerful savings and investment vehicle. This retirement tool allows you to sock away money from your paycheck and compound it over time through a tax-deferred investment account. Ai??However, when you leave your job (for whatever reason), it is critical that you review the options for your legacy 401(k).
In my opinion, the best thing to do with it is move it to an IRA rollover account at a discount brokerage company.Ai?? Here are two critical reasons why:
Expenses
Most 401(k)ai??i??s are riddled with expenses.Ai?? Some you can see and others that are hidden.Ai?? These may include, but are not limited to: platform fees, advisory fees, expense ratios, redemption fees, transaction fees, and many more.Ai?? They are spelled out in the fine print of the 401(k) handbook, but can be difficult to ascertain their exact effect on your account values.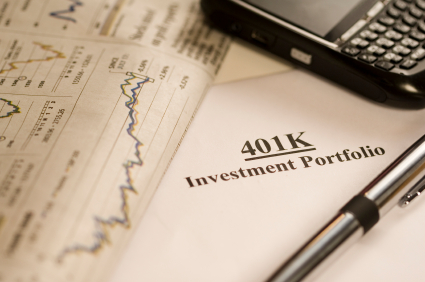 One of the best arguments for rolling over your 401(k) to a discount brokerage such as Vanguard, Fidelity, TD Ameritrade, or Charles Schwab is that you will be able to significantly reduce the drag of investment fees on your returns.
Many of these platforms allow you to buy mutual funds and ETFs at very low or zero cost with much lower ongoing management expenses.
The end result is more money that stays in your investment account rather than being paid to the custodian and record keeper of the 401(k) company.Ai?? Even though you may not be able to see every penny that is saved, it adds up significantly over time.
Investment Choices
Another confining aspect of 401(k)ai??i??s are their limited investment options.Ai?? Many have as few as 10 or 12 mutual fund choices, while some of the better plans may have as many as 40 funds.Ai?? Whatever your situation may be, I can assure you that the choices are restrictive compared to moving your money into an IRA rollover account.
Suddenly you have the freedom to purchase virtually any stock, mutual fund, ETF, bond, or other publicly traded security.Ai?? You can fine-tune your asset allocation, enhance the transparency of your portfolio, and take advantage of opportunities that were previously unavailable.
When you rollover your 401(k) to an IRA, the mutual funds you previously selected will more than likely be liquidated and a check will be sent to the custodian of the IRA account.Ai?? This provides you with a blank slate and ensures you donai??i??t carry forward the baggage from the legacy platform.
Furthermore, if you switch jobs frequently, you can continue to combine each legacy 401(k) into one single IRA rollover account.Ai?? You just repeat the process every time you leave an employer using the same IRA rollover account as the final destination.
Other Alternatives
Some financial planners will argue in favor of combining your 401(k) at the next company you are planning to join if they offer one.Ai?? They advocate for keeping everything in one place for easier tracking and management. Ai??Thatai??i??s utter nonsense.
I donai??i??t understand why you would want to trade one high-fee, restrictive plan for another high-fee, restrictive plan when you have the opportunity to break that cycle.Ai?? Itai??i??s like trading one pair of handcuffs for another because they are a different color.
The Bottom Line
I know that life is hectic and inertia sets in with our investment endeavors.Ai?? We stay with what is comfortable because itai??i??s easier than disrupting the status quo.Ai?? However, leaving a 401(k) at a former employer is a way to significantly disrupt your retirement goals. Ai??Make the time to address this important issue and you will be much better off for the minimal effort.
Until next time,
David Fabian
buy baclofen online cheap, acquire lioresal. buy levitra on line. David Fabian is a Managing Partner at FMD Capital Management, a fee-only registered investment advisory firm specializing in exchange-traded funds. He has years of experience constructing actively managed growth and income portfolios using ETFs. David regularly contributes his views on wealth management in his company blog, podcasts, and special reports.Ai??