Do you remember the day when you first learned to drive?
Did you slam on the brakes too quickly causing the car to screech to a halt?
We all make mistakes, especially when first timers.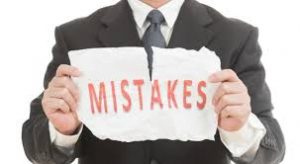 Trading is no different.
Many people make the same newbie mistakes when it comes to driving so it shouldn't be surprising that many people make the same trading mistakes.
This is a natural part of learning and a key part of the process of becoming a seasoned trader or investor,
Having spoken to thousands of foreign exchange traders, the frustrations of new traders tend to be very similar and revolve around three major themes – trading against your natural will, impulsive trading and poor risk reward.
By recognizing and learning from these mistakes now rather than later, new traders may be able to avoid some very costly trading lessons.
1) Trading Against Your Will
We are all adults and by this time in our lives it is probably too late to change our deeply rooted personalities. If you are someone who needs instant gratification, you're probably more suited to short term trading.
If you find yourself watching every tick move for and against you, then you don't have the patience to be a long term trader.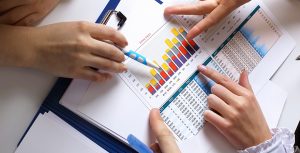 On the other hand, if you simply don't have the time or the patience to sit and watch the screen, then swing trading or investing is the way to go. Fit your trading to your personality and not the other way around.
2) Impulsive Trading
All of us have been faulted for being a bit too trigger happy.  Oftentimes a currency pair may move rapidly and significantly off of an economic release and we may feel tempted to jump into a position to either join or fade the move.  However, in most cases, traders find themselves buying the highs and selling the lows.
The problem for a lot of new traders is that they tend to get into positions for no reason other than the desire to participate in a move, which is what we call impulsive trading. Doing this usually leads to more ruin than success.  It is important for new traders to approach trading seriously and defensively.
The difference between successful and unsuccessful traders is that successful traders understand their strategies inside and out.  Many of you may believe that this is very difficult, but it is not.
 Currency Trading Made Easy
Our new  Special Report Currency Trading Made Easy is now available. Your Ultimate "Cheat Sheet" for Learning the Basics of Trading the World's 8 Major Currencies
The concept is very simple to understand if you consider this:  If I locked you in a room for one month with one-time frame, one currency and one technical indicator, would you be able to develop a strategy that worked from it? Most of you will probably say yes.
Successful and experienced traders will find a strategy that work for them and they will have the discipline to stick to that strategy.  The key is not to get distracted and trade other untested setups. In fact, professional traders will tell you that they spend half of their time keeping themselves out of trades.
3) Improper risk or money management
Finally, the third big mistake is to think about capital and risk in the wrong way. The availability of very high leverage in the foreign exchange market makes it extremely tempting for traders to take big risks.  Imagine being able to control $100,000 with $1000.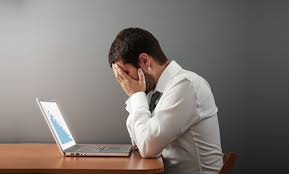 However, these big risks can be very difficult to recover from. Consider this, if you lost 25% of your account on one or two bad trades, you would need to make a return of 33% just to breakeven.
If you lost 50% of your account, which is the equivalent of 50 pips in a $1000 account trading a standard 100k lot, you would need to make a return of 100% just to breakeven.
As you can imagine, returning 100% is extremely difficult and will oftentimes lead to even more irrational trading.
Therefore, make sure that you are well capitalized, trade on lower leverage and limit losses on each trade to no more than 1 to 2 percent of your total account because you never want to allow any one trade to wipe out so much of your account equity that it would be nearly impossible to recover from.
Until next time,
Kathy Lien
Ms. Kathy Lien is the Managing Director and Founding Partner of BKForex's strategies and creator of the new course The ULTIMATE Forex Trading Course produced in conjunction with Weiss Educational Services.Kathy, a leading currency and Forex expert, started the #1 Forex news site DailyFX.com, is a regular contributor to CNBC Squawk Box and is a former host of CNBC's Forex show, Money in Motion. She is also an internationally-published author of the best-selling book, "Day Trading and Swing Trading the Currency Market" (now in its third edition) and "The Little Book of Currency Trading."