Revered by billionaire investor Warren Buffett as well a broad range of financial experts, ai???dollar-cost averagingai??i?? is one of the most successful long-term investing strategies.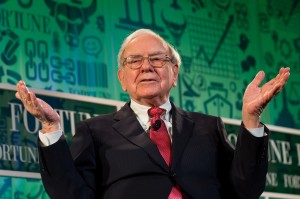 One of the best ways to make dollar cost averaging work for you is by investing in Dividend Reinvestment Plans, also known as Direct Investment Plans (DRIPs).
DRIPs make it feasible for you to invest small amounts of money on a regular basis. (I say feasible because, by investing through no-fee DRIPs, your investments are not compromised by transaction costs.)
Many DRIPs do not charge fees for investments or reinvestments. Therefore, itai??i??s efficient, from a transaction cost point-of-view, to make regular investments over a period of time instead of buying your shares at one time for one fee.
With that said, now you can consider the advantages of investing regularly to build up holdings as compared with investing a lump sum at one time.
For one thing, you reduce your risk of buying at exactly the wrong time. By investing the same amount regularly, you will be buying shares at lots of different price points.
Did You Know that You Can Turn $500 into Millions by age 65?
There is a dividend reinvesting plan has beaten the S&P500 by 658.2% over the past 22 years.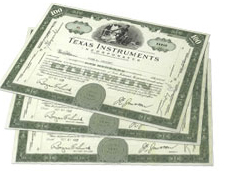 In fact, since 1994 through 2016, this strategy has beaten the market earning 1,001% compared to just 342.8% for the S&P 500ai??i??without management fees or brokerage commissions!
This would have turned $10,000 into $110,000 compared to just $44,200 for the S&P 500. No wonder DRIP investors call it Wall Streetai??i??s best kept secret!
If youai??i??re interested in setting up a 5-Stock Portfolio for you or your child (for less than $500 to start) that could very easily turn into MILLIONS over time, click here to learn how.
By following a dollar-cost averaging strategy, you donai??i??t need to be glued to the screen watching price movements. You can relax with the knowledge that you are following a simple, time-tested strategy to build substantial wealth.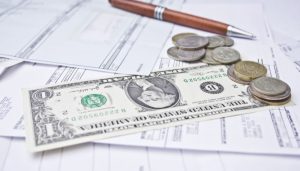 Otherwise, to follow a dollar-cost averaging strategy, youai??i??d run into lots of problems. You wouldnai??i??t want to routinely pay a commission to buy stock in the same company.
And even if you did, you canai??i??t call your broker and say you want a $100 worth of stock (or, for that matter, $500, $1,000, or $10,000 worth of stock).
Thatai??i??s because, with a broker, you designate shares to buy and with DRIPs, itai??i??s the other way around. You designate the dollars and get shares (and/or fractions of shares) depending on the share price.
Thatai??i??s an important difference.
Why is this strategy so appealing? This strategy virtually forces you to ai???buy low.ai??? Your regular investment amount results in more shares for you when prices are low and fewer shares when they are high. The result is that the cost of the shares you acquire will be even less than the average price during the investing period.
Thatai??i??s because you automatically bought more shares when the price was relatively cheap and fewer when it was selling high.
Whatai??i??s more, dollar-cost averaging helps you withstand the impulse to buy or sell with the crowdai??i??which is what most investors doai??i??and which is why most investors lose money in the stock market.
Of the nearly 1,300 stocks that provide direct investing through a company-sponsored DRIP, 700 of these top-rated U.S. companies offer a No-Fee DRIP.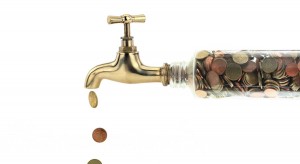 We do not recommend that you follow a dollar-cost averaging strategy if the stock does not offer a DRIP and/or if you intend to invest small amounts and the DRIP charges high fees.
The fees you pay on your routine investments will end up enriching the transfer agency for the company or your stockbrokerai??i??s investment account. Thatai??i??s not the use you want to make of the money that could be used to build holdings in your account.
Until Next Time,
Vita Nelson
Clomid without prescription, order dapoxetine. Ms. Vita Nelson is one of the earliest proponents of Dividend Reinvestment Plans (DRIPs) and a knowledgeable authority on the operations of these plans. She provides financial information centered around DRIP investing. She is the Editor and Publisher of Moneypaper's Guide to Direct Investment Plans, Chairman of the Board of Temper of the Times Investor Service, Inc. (a DRIP enrollment service), and co-manager of the MP 63 Fund (DRIPX).