According to Digital Trends, travel is a popular online topic averaging 14 million mentions per month making #travel nearly 2 times as popular as major celebrity searches.
With Memorial Day weekend fast approaching, travel booking sites are ramping up with visitors reserving their summer vacation accommodations.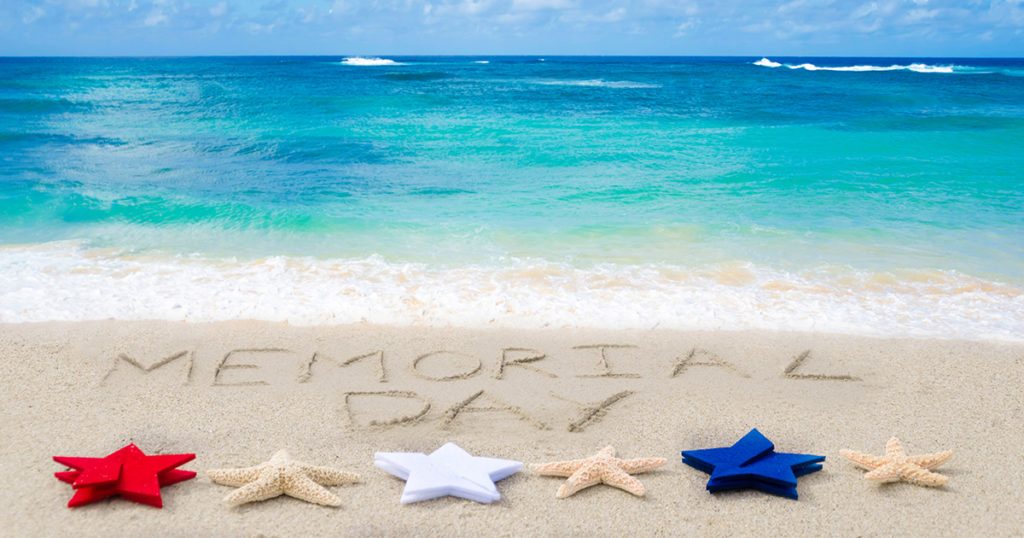 Though travel can be exciting, enjoyable and educational it can also be quite expensive with an average vacation for a family of four costing between $2,000 to well over $4,000 per week.
For example, Orlando, Florida is on track to be a top destination for summer vacation this year.
If you're planning an Orlando trip this summer, BudgetYourTrip.com, a vacation planning and travel budgeting tool website, calculates the average costs a person can expect to incur based on three travel style categories: Budget, Mid-Range and Luxury.
Here are their estimates for a week stay in Orlando, per person:
Budget
Average daily cost per person, per day: $87
One week: $609
Mid-Range
Average daily cost per person, per day: $235
One week: $1,645
Here's How You Can Save Up to $54,000 on Your Mortgage
You probably know the Fed is on the warpath, raising interest rates again and again for the first time in more than a decade. That could devastate unprepared investors, homeowners, and borrowers.
But you can fight back! With the right interest rate knowledge and guidance, you can literally save (or make) tens of thousands of dollars in your personal financial life. You can save up to $54,000 on your mortgage right now.
For more details, check out this just-released, comprehensive educational course How to Pile Up Profits from the Greatest Interest Rate Cycle in 5,000 Years by clicking here.
Luxury
Average daily cost per person, per day: $686
One week: $4,802
Based on these averages, the cost of travel can add up quickly.  Yet, if well planned, most can save money on their vacations.
Here are a few money saving tips for your next trip:
Book early – we've all heard it before, but it's a great reminder.  Booking transportation and accommodations at least two to three months in advance can save up to 30% on expenses.
Join an organization – becoming a member of organizations like AAA or AARP can help save up to 20% on travel related expenses, like hotel stays and car rentals.
Become a member – starting a membership with wholesale clubs like Costco or BJ's can offer savings especially where vacation and cruise packages are concerned.
Reward yourself – If you're like me, I'm sure you'd like to find ways to save while traveling not just during the summer, but year-round; whether it be discounts on lodging, car rentals or air fare there's always an opportunity to not pay full price if planning ahead.
For example, my family and I visited Orlando, Florida for the weekend and our two-night stay at a 4-star hotel was free (less the added resort fee charge of $19 per day).  So, how did we get such a deal?  One word rewards.
When choosing a travel rewards program, first aim to sign-up with a company that you're certain to patronize repeatedly.
For instance, if you find yourself staying at one of Marriott International's hotels when travelling for business or leisure then it's best to participate in their rewards program.  Over time you'll accumulate enough points for priority late checkouts, complimentary room upgrades and free nights.
And it was just announced on May 15 that Marriott Rewards, The Ritz-Carlton Rewards and Starwood Preferred Guests loyalty programs from Marriott International, Inc. will be offering new opportunities for members to earn unlimited bonus points between May 27 – September 4, 2017.
Also, U.S. News & World Report has compiled a robust list of the "Best Travel Rewards Programs".  To find the program that will best fit your travel lifestyle, please feel free to visit their site by clicking here.
If you're in a quandary as to which travel credit card best fits your travel needs Nomadic Matt has researched several tips to help you make a wise decision.  Visit his site by clicking here.
In all, travel affords us the opportunity to venture from the day-to-day routine of home, work and school and make new discoveries, experiences and at times new friends.
Travel can clear our minds and give us a new perspective on life. It also reminds us how big and diverse the world is from culture to amusements, landscapes to seascapes. And the best part is when we return home to our day-to-day routine that we will hopefully feel rejuvenated and ready to enjoy our every daily life to the fullest!
Best wishes,
Amber
Ms. Dakar is the author of The Busy Person's Guide to Personal Finance, a primer to help consumers manage their finances so they can build a substantial nest-egg. She also conducts personal finance seminars where she provides concepts to attain overall financial health.