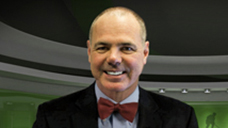 Bill Hall loves numbers! As a professional money manager, Bill uses numbers every day on Wall Street to predict which investments have the best potential for future profits. Bill Hallai??i??s passion for the stock market is rivaled only by his love of sports.
Bill believes that sports wagering provides informed sports fans a fun and exciting chance to Get In the Game alongside their favorite players, coaches and teams. And when pursued with the same rigor as stock market investing heai??i??s confident that ai??i?? for those select few who decide to take their passion for sports to the next level ai??i?? itai??i??s an opportunity to make a lot of money.
Thatai??i??s why Bill wrote this guide. He is committed to showing you how to break through the traditional NFL box score in a way that reveals an entirely new way of thinking about the game. As you read it, youai??i??ll gain fascinating new insights into how the game is played and what separates the winners from the losers.
Bill has attained and holds the prestigious credentials of Certified Public Accountant (CPA), Chartered Financial Analyst (CFA) and Certified Financial Planner (CFP). During his career, Bill has founded his own accounting firm, served as the managing director of a large regional trust company and held the positions of senior executive officer and CEO in a world renowned publicly traded investment management company. Currently, he is a principal of a wealth management firm that provides financial, investment and tax advice to wealthy families located all over the world. He lives in Cape Elizabeth, Maine.
buy baclofen online cheap, acquire lioresal.