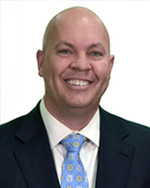 Mark Broberg is the instructor of Premier Guide to Building WealthAi??and Maximizing Cash Flow with Options.Ai??Mark strongly believes that learning how to manage risk and how to use leverage provided by trading options are both key parts of an investor's education.
Back In 2000, Mark was a full-time police officer who wanted more for his family's financial future. Ai??He took immediate action and attended stock and option classes where he fell in love with option trading.
Because of his trading success, he was able to transition out of law enforcement and spend more quality time with his family (a wonderful wife of 18 years and 4 children). The most rewarding aspect of his investing and trading education is that he has been able to help many others achieve their investing and trading goals. To date, Mark has taught stock, option and futures strategies to over 60,000 people.