Investors who focus largely on the U.S. markets are missing some opportunities in Europe and Japan.
As for Europe, many analysts have been negative about that market for some time, especially since last June when U.K. citizens voted to leave the European Union.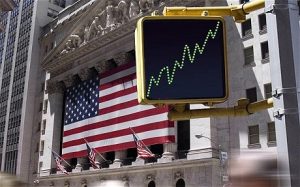 But the resulting ai???Brexitai??? is going to be a drawn-out process with few short-term effects.
Last year, analysts shared concerns about a similar referendum in Italy that potentially could have had significant negative effects.
It turns out, though, that the failure of Italyai??i??s constitutional referendum and the change in government in that country were mere bumps in the road.
More importantly, many analysts didnai??i??t notice that the European Union (EU) and European Central Bank (ECB) bureaucrats approved a bailout of the Italian bank that was in the worst shape.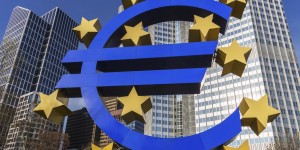 Such as bailout was supposed to be prohibited by the European charter. However, the rescue plan was approved anyway.
That move smooths a path for bailouts of Italyai??i??s other financially battered banks, which would lift a big risk for the countryai??i??s economy.
In addition, the ECB continues its version of quantitative easing that is supporting the European economy. More importantly, earnings of many European companies quietly are increasing and at a faster rate than U.S. earnings.
With European stocks down over the last few years and earnings also weakened, there is value in European stocks and a lot of room for earnings to grow if the ECBai??i??s efforts continue to work.
The iShares Europe ETF (IEV) is up 2.39% in January and 8.67% for the last 12 months. I think there are more gains ahead.
Now, letai??i??s consider the latest developments in Japan.
These Stocks Which Trade Under $10 Could DOUBLE In 2017 ai??i?? All Thanks To President Trump!
Forget about buying high-priced shares of Apple, Amazon, or Google in 2017.Ai??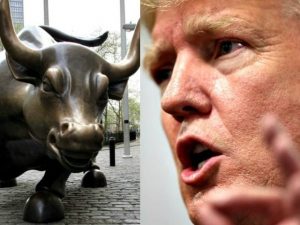 Instead, there are a whole category of stocks that all trade for under $10 per share. And thanks to President Trumpai??i??s new business, foreign trade, and tax policies ai??i?? they are set to jump up 40%… 75%… up to 100% or more.
These ai???Trump Tradesai??? could make you a LOT of money in a short amount of time.
Many analysts write off Japan because it has been trapped in a depression since 1989. Plus, all efforts to reverse the trend failed. But the policy efforts of the last few years appear to be bearing fruit, at least for the short term.
Growth in Japan now is 2% or higher. The short-term cycle is positive. Even the labor market appears to be fairly tight. Improvements in the global economy also are helping Japanai??i??s economy because of its heavy reliance on exports.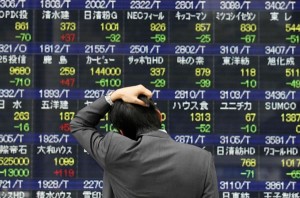 Japanese stocks, on the other hand, continue to be priced for expectations of the same stagnation that has occurred during the last few decades.
That situation offers an opportunity to investment in some Japanese stocks. The iShares Japan ETF (EWJ) is up 3.20% for January and 12.25% for the last 12 months.
While most investors seemed fixated on the United States in the last year, those who bought the right equities in Europe and Japan made nice returns.
There still are a lot of hurdles and potential problems in both Europe and Japan. For the present, however, both economies are turning up and the outlook for earnings is positive.
There is more room to the upside than in the United States and probably no more risk to the downside.
In the United States, most stock indexes incurred a negative return for the trading week that ended Wednesday, Feb 1. The S&P 500 declined 0.79% for that five-day period, while the Dow Jones Industrial Average retreated from its 20,000 close and lost 0.88%.
The Russell 2000 lost 1.52% during the same span, as the All-Country World Index declined 0.62%. Emerging market stocks were the weekai??i??s only winner among stocks, with a slight gain of 0.08%.
Outside of the stock market, bonds showed improvement in during the same five-day period. Specifically, long-term treasury bonds rose 0.61%.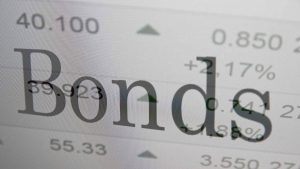 Investment-grade bonds gained 0.21%. Treasury Inflation-Protected Securities (TIPS) appreciated 0.39%. High-yield bonds rose 0.13%.
Also during that time span, the U.S. dollar lost 0.41%. Energy-based commodities rose 0.71%. Broad-based commodities gained 0.22%. Gold appreciated 0.78%.
Finally, positive reviews continue to roll in for my latest book, the revised edition of ai???The New Rules of Retirement.ai??? Also please consider subscribing to my Retirement Watch newsletter. For details, please click here.
Remember to consider Europe and Japan for diversifying your investment portfolio outside of the United States. Such moves would reduce dependency on the U.S. market and potentially boost returns.
Until next time,
Robert Carlson
baclofen without prescription sildenafil citrate 100mg for women. , acquire lioresal. Robert Carlson is editor of the monthly newsletter, Retirement Watch. In it, he provides independent, objective research covering all the financial issues of retirement and retirement planning. Carlson also is Chairman of the Board of Trustees of the Fairfax County Employeesai??i?? Retirement System and the founder of Ai??Carlson Wealth Advisors, L.L.C.