As some of you may already know, there are a few major changes to Social Security taking place this year, including the elimination of the popular filing strategy known as ai???File and Suspendai???, which will disappear on April 29th, 2016. As a result, lines and wait times at the Social Security Administration are longer than ever, with some clients reporting needing to wait over 2 months just to get an appointment.
More and more people are finding out about this deadline and are flooding the Social Security Administration. Calls to the Social Security Administrationai??i??s 800 number frequently result in wait times in excess of 45 minutes.
Wrong Information
In addition to the long wait times, it has recently been reported that many beneficiaries, trying to file at the Social Security Administration have been given incorrect information when trying to take advantage of the popular File and Suspend strategy prior to the April 29th deadline.
Even though the legislation making this change was passed on November 2nd, 2015, the Social Security Administration has provided little guidance to its employees at the 1,230 local Social Security offices with an emergency message being sent to them just last week.
While this has finally been done, there has still been a great deal of incorrect information being provided to those trying to sign-up. Donai??i??t get me wrong, the Social Security Administration is trying to do its best and has many competent employees, but these strategies can be confusing even to those competent employees.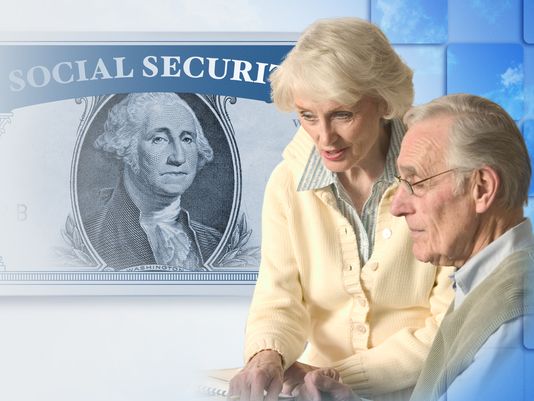 Tens of thousands of dollars are at stake in lifetime retirement benefits for some couples. I wonai??i??t go into detail here, but you can read more about the changes– and if youai??i??re eligible–atAi??http://socialsecurityadvisors.com/changes.
The Social Security strategies known as File and Suspend and the Restricted Application have always been a bit confusing; but since Congress changed the law in November, the confusion has gotten worse than ever. Simply put, a complicated situation has just become more confusing with an additional level of complexity.
If you are seeking to take advantage of one of these popular strategies, it is really up to you, the reader, to educate yourself or to work with an advisor that knows the details of these changes. The Social Security Administration by law is not allowed to provide advice and you certainly donai??i??t want to end up receiving benefits on the wrong Social Security record inadvertently.
Some individuals have been mistakenly told that they are not eligible for File and Suspend, and some have been told that they need to file now for a spousal benefit, even though they are over 62, but under 66.
What this actually creates is a violation of the Deemed Filing Rule, which means that instead of receiving a spousal benefit as they were originally intending, Social Security will pay benefits to them on the highest record to which they are eligible. And in many cases, it is their own record, not as a spouse.
As a result, those who fall into this trap will effectively lose the ability to file for a spousal benefit only (thatai??i??s only allowed at Full Retirement Age, which is 66 for most people, or older) and will also miss out on the ability to accumulate Delayed Retirement Credits on their own record.
File Online or Use a Professional Filing Service
To minimize problems or delays like these, our advice is to file online at the Social Security Administrationai??i??s website here:
https://www.socialsecurity.gov/forms/apply-for-benefits.html
By filing online, youai??i??ll be able to avoid the long wait times on the phone or in-person at a local office in most cases and even better, youai??i??ll have an official time-stamped record of your filing after it is completed online. This is especially critical given that the File and Suspend deadline is April 29th, 2016.
Having a time stamp available can be helpful to you if there is any question regarding when the application was submitted or what was stated in the application.
In the ai???remarksai??? section of the online application if one is seeking to File and Suspend, it is critical that the correct remarks are entered into this free-form box. While each individual or coupleai??i??s situation is unique and this should not be used across the board, this is an example of the sort of remarks that would need to be entered into the ai???remarksai??? section of the application:
ai???I am seeking to file for a retirement benefit on my own record at the earliest possible date without an age-related reduction and I would then like to immediately suspend my benefit in order to continue to accrue Delayed Retirement Credits on my record while providing my spouse with the ability to claim a spousal benefit. I will resume benefits on my own record at a later date.ai???
Once one files and suspends successfully, if no additional action is taken to resume benefits, your benefits will automatically restart when you reach the age of 70.
The Bottom Line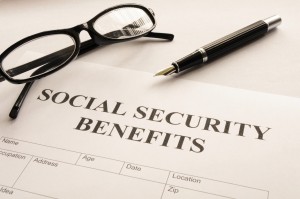 For numerous reasons, which Iai??i??ll outline below, if youai??i??re thinking of filing for Social Security or trying to take advantage of some of the popular strategies that are disappearing, I am happy to tell you that you can save yourself an enormous amount of time and frustration by either filing online with the Social Security Administration or by using a professional filing service that will handle your filing for you.
Whether any of the strategies above are right for you, requires careful analysis as each situation is different.
Working with a knowledgeable Social Security advisor such as the service offered by SocialSecurityAdvisors.com is highly recommended given the complexity of the rules and that expert advice is critical when determining how best to maximize your Social Security.
Until Next Time,
Matthew Allen
baclofen without prescription, buy Zoloft. Matthew Allen is Co-Founder/CEO of Social Security Advisors.Ai??As a serial entrepreneur who is driven by a passion for providing industry-leading advice to his clients, Matthew has been at the forefront of financial services for over a decade. Matthew brings insightful product vision, finance, and leadership skills to Social Security Advisors. In addition to co-founding Social Security Advisors, Matthew also founded The Universal Group of Companies, a private investment firm, in 2004. From 2000 to 2004, Matthew was a NYSE Market Maker with LaBranche & Co., a Fortune 500 New York Stock Exchange firm.Ai??