While waiting at my sonai??i??s pediatricianai??i??s office for the doctor, we started looking through a Whereai??i??s Waldo book.Ai?? This is one of those books were you have to identify where Waldo is in the picture.
The book was kind of childish for my 12-year-old, but it was kind of fun for me to try and find the hidden character, "Waldo". This reminded me a lot of how we as investors are constantly finding a Waldo in our investment portfolios.
A Waldo in an investment, inside of your portfolio, is something that you did not expect to find, but was hidden; it can be a good thing, or even a bad thing.Ai?? It all depends whether or not you like stripes.Ai?? If you like stripes, you will love finding Waldos.
I find a lot of times when I look at peopleai??i??s portfolios (typically the portfolios that come from full retail investment shops or brokerage firms) there are a lot of hidden Waldos.Ai?? These are items that they didnai??i??t know they owned, or what these items did for their portfolio.
Some of the most common Waldos include REITs, bond funds, illiquid unit investment trusts (UITs), Direct Participation Programs (DPP), Limited Partnerships, Private Placements, Options or Leveraged based investment strategies and other items.Ai?? The most common Waldo in South Florida is the variable annuity.
The thing almost all Waldos have in common, is that they have surrender periods and surrender charges if you get out early. For example, a variable annuity traditionally will have anywhere from a three-year to a 10-year surrender period. It is true that the surrender period is declining; however, as it declines, you hope that it does what itai??i??s supposed to do.Ai?? A lot of variable annuities also have large amounts of fees attached to it.
Other Waldos include real estate investment trusts. These real estate investment trusts are mostly non-publicly traded. Recently, there have been some law changes requiring brokerage firms to give more detail about real estate investment trusts.
A real estate investment trust is a holding of assets, managed by a manager, that have favorable tax treatment and are illiquid until they become listed or there is redemption.
In order to tell if you have a Waldo in your portfolio, go item by item and look; is this a real estate investment trust? Is this a Unit investment trust? Is this a variable annuity? Is this one of the other items that are not publicly traded thatai??i??s just there because somebody sold them to you?
As a whole, these Waldos can provide diversification in your portfolio. For example, a real estate holding might be a good use of some of your funds. Most wealth managers tend to place between 5% and 10% of your assets into alternative investments. Some alternatives include gold or real estate.
The problem is that if you change your mind or change your allocation, you cannot change from these Waldos; however, you can buy or invest in a sister equivalent–investment equivalents of these Waldos.Ai?? For example, there are publicly traded REITs.
These publicly traded REITs can be sold and bought on the open market.Ai?? They are not subject to the whims of the real estate company to give you back your funds.Ai?? One of the downsides of publicly traded REITs is that they are subject to stock market risk.
If the stock market as a whole goes down, even though the underlying investment inside of the publicly traded REIT is real estate, thereai??i??s a chance that the publicly traded REIT will go down in value.
If the REIT was not publicly traded, its fair market value, in theory, would not be reduced by stock market reductions or corrections. However, if the REIT is not publicly traded, even if it does not go down in value because the stock market and it are not tied, if you canai??i??t get out, you canai??i??t get out. Sometimes companies that sell private REITs will allow redemption requests.
buy baclofen, zithromax without prescription.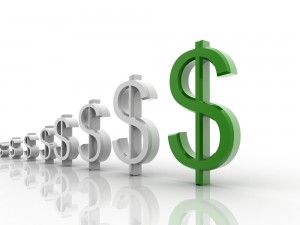 They usually allow it on the quarter; you usually have to contact the companies directly. Sometimes thereai??i??s an aftermarket above and beyond where the companies sell, or there are brokers who buy and sell non-publicly traded REITs finding individual investors to directly buy or purchase your investment.
The purpose of the game Waldo is to find a character wearing a striped shirt. He is the prize. Unfortunately, in investing and in looking at your overall portfolio, the majority of the time, the Waldo that you find in your portfolio is not the prize…but it does surprise. The game "Whereai??i??s Waldo" will definitely teach you how to examine whatai??i??s in your portfolio so you can understand whether or not it should be there.
Remember, plan today… protect tomorrow.
Until Next Time,
Peter Blatt
Peter BlattAi??is the president at Blatt Financial Group. He has more than 17 yearsai??i?? experience in the financial industry. He received a bachelorai??i??s degree in accounting from Boston University, a law degree and a post doctorate degree in tax from the University of Miami School of Law. He is an active member of the Florida Bar Association, the Palm Beach County Bar Association and the former secretary of the Tax Section of the Florida Bar. He has been published or quoted in numerous periodicals including The Wall Street Journal, Yahoo Finance, SUCCESS Magazine and on Fox Business News.