I was always the last to know everything growing up with two older siblings.Ai?? I was the baby in the family who was coddled, always protected.
I wanted to grow up quickly.Ai?? I hated being the last one to learn how to swim, roller skate, bicycle and drive an automobile.
Iai??i??m not the last to know anymore, in fact, many times these days I am the first to know. All day long I receive texts, emails and phone calls asking me what I know, specifically about the Dark Pool.
What are they buying, and where are they buying?Ai?? What are they selling, and where are they selling?Ai?? Somehow along the way I grew up.Ai?? I was now in the know.
I knew things most traders out there didnai??i??t know.Ai?? How did this happen?Ai?? Well Iai??i??ll admit I didnai??i??t learn any of this in high school or college.
I learned it on the street. The only street that will teach you what you need to really know to become a successful trader: Wall Street.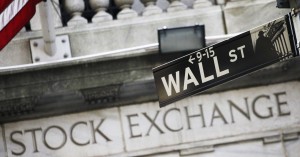 I donai??i??t watch tv, but I do have CNBC playing in the background on mute.Ai?? I only look at the headlines from time to time and I like to see what Becky, Joe, and Andrew are wearing.
Iai??i??ve learned over the years that analysts make the worse traders and that the market isnai??i??t rational.
In fact, to quote John Maynard Keynes ai???the market can remain irrational longer than you can remain solventai???.Ai?? So, what is the point of analyzing it?
Itai??i??s all about the tape.Ai?? The tape tells us everything before it happens. When I canai??i??t read the tape, I donai??i??t trade. The tape doesnai??i??t lie. We may not like it sometimes, but we always need to respect it. In 1994, I knew nothing about the market and that was the best thing ever to happen to me.
I was a blank slate soaking up the knowledge from a room filled with successful traders who made millions trading off the tape.Ai?? These guys only cared about volume. They focused on unusually high volume. They focused on the Dark Pool.
They sat me in front of an Instinet machine which was the first Dark Pool execution machine. Only the biggest firms had access to it.
I could see where Goldman Sachs was buying and selling. I was on the inside and for the first time in my life, I was the first to know.Ai?? It felt great having this knowledge and being able to profit off it.
These days I run a live educational trading room and Iai??i??m on tour with the Traders Expo/Moneyshow traveling across the country teaching as many traders about the Dark Pool.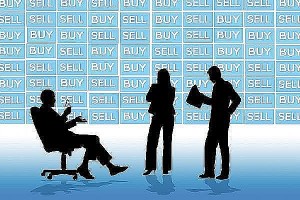 Many traders have come up to me over the years and have told me that they couldnai??i??t sit in front of their computers all day.Ai?? Some had jobs, while others just wanted to play golf.
Even though they were not able to participate in my online trading room, they still wanted to be the first to know. They asked me if I could text them when the Dark Pool was buying and selling.
I thought about it for a while but realized that texting was too involved.Ai?? I couldnai??i??t possibly text hundreds of traders every time I saw the Dark Pool actively trading.Ai?? Instead I came up with a great idea.
I realized that if I developed a Dark Pool app that sent out push notifications every time I spotted unusual Dark Pool activity, everybody could Be the First to Know.
I am pleased to announce that we have just completed it.Ai?? After months of hard work on getting it just right, we are ready to release to.
You can download it from google play or the app store (search Dark Pool app and youai??i??ll see our ai???Wai??? logo) or you can put this URL apps.thestockwhisperer.com in your browser and it will connect to our website where you can click on the links to download.
You can download it for free, however our premium service has a small monthly charge.Ai?? Here is what some of my latest Dark Pool tweets look like:
On July 27th, 2017, I spotted a huge 3.6 mil trade on $FB. Ai??This was highly unusual and I knew that $FB was going to have a huge move so I tweeted as fast as I could.
Below is my tweet from my Dark Pool app premium feed. I always give a level that Iai??i??m bullish above and a level that Iai??i??m bearish below.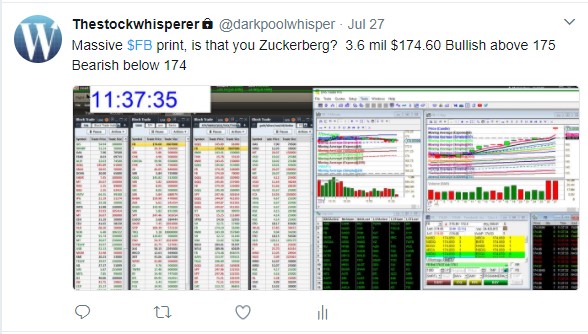 I pushed this notification out at 11:37 am when $FB was trading a little over 174.Ai?? 20 minutes later it started to drop and within the next hour, it dropped all the way down to $167.50.Ai?? This trade made my week and my traders and followers were the first to know.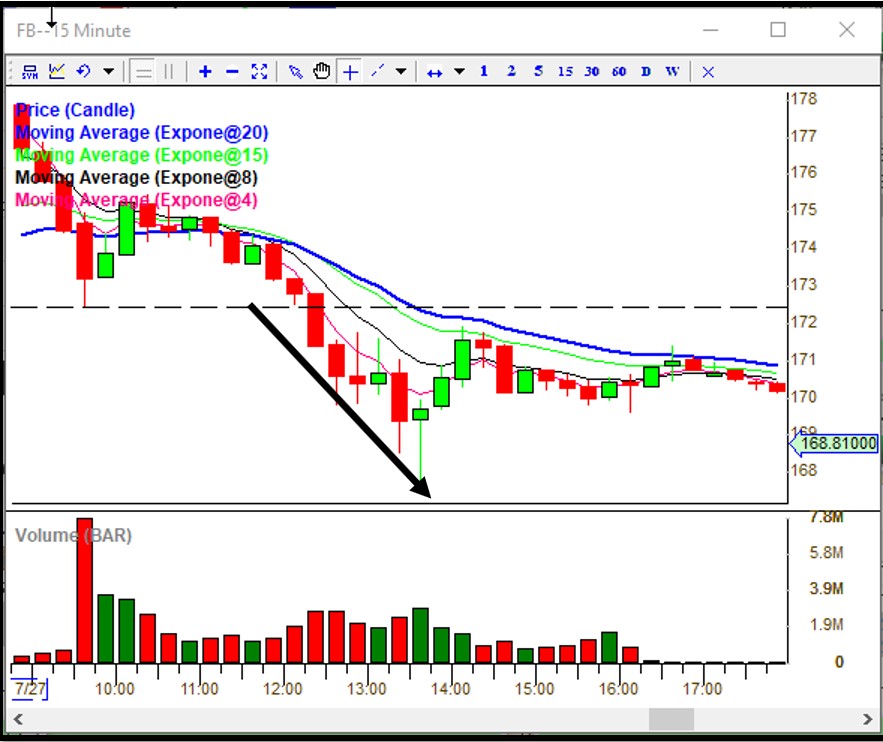 On July 25, 2017, I spotted the biggest prints ever on $IAU, iShares Gold Trust. The Dark Pool loves to trade this when gold is about to move. I pushed this out as soon as I could.
Below is my tweet on my premium feed. 15 million shares printed on $IAU at $12.02 and I was bullish above $12.09 and bearish below $11.94.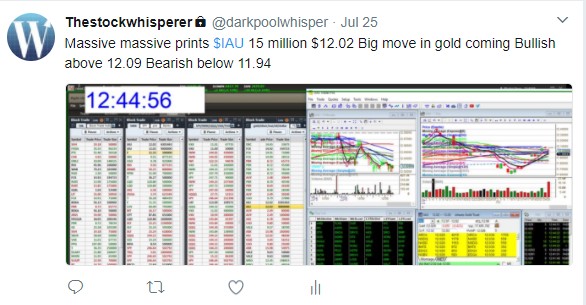 I donai??i??t like to trade $IAU because itai??i??s way too slow.Ai?? Even though $IAU has moved up above $12.09 to 12.22, $GLD has moved up from $118 to almost $121.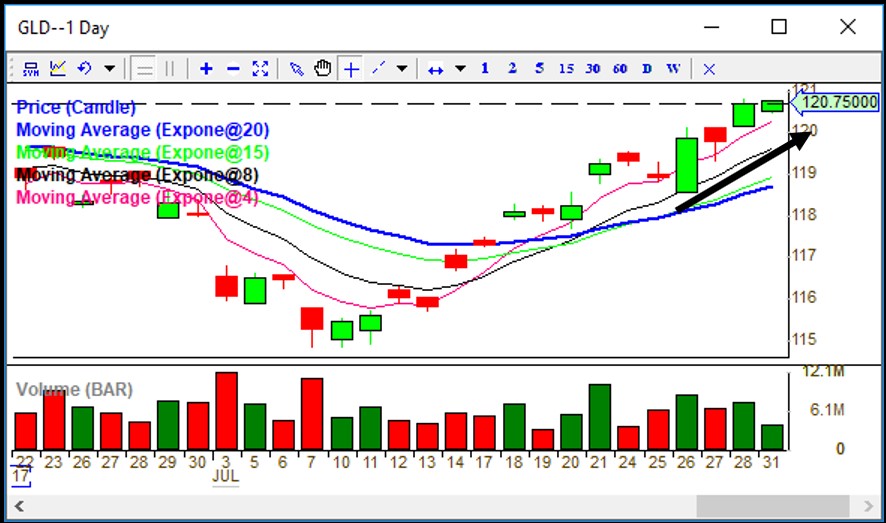 Again, I was the first to know and so were my traders. These are just two examples; however, I tweet all day long, giving you so many possible trades to take following the big guys.Ai?? Follow me by downloading my Dark Pool app and Be the First to Know.
Until next time,
Stefanie Kammerman
Stefanie Kammerman, has trained thousands of students worldwide how to Day Trade and Swing Trade over the past 22 years.Ai?? She is the Founder and Managing Director of The Stock Whisperer Trading Company,Ai??www.thestockwhisperer.comAi??where she runs an online educational trading room called ai???The Java Pitai???.Ai?? Her unique approach of old fashioned trading in a high tech world teaches her students how to trade by reading the tape and following the Dark Pool, which is how she spotted the last 9 corrections weeks before they happened.