Youai??i??ve surely heard of traders, investors, and fund managers who manage to thrive no matter what the markets dish out.Ai?? In raging bull markets and gut-wrenching bear markets alike, these mavens stay afloat.
In Toniai??i??s Market Club, we strive to do just that. Ai??And we derive our ability to take profits from both uptrending and downtrending markets from our knowledge of how ai???follow the money.ai???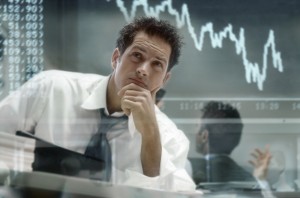 What does ai???follow the moneyai??? mean?Ai?? Itai??i??s a Wall Street saying that refers to the times when the ai???smart money,ai??? meaning the financial institutions, portfolio managers and fund managers move their funds from one sector to another to take advantage of the market environment. . .Ai?? and we ai???followai??? them.
Why do we sometimes move our money from one sector to another? Because the financial markets of developed nations move in cycles.Ai?? In uptrending markets, certain sectors routinely move higherai??i??and typically gain fatter profits than do other sectors.Ai??Ai??Ai?? In downtrending markets, or corrections, a different set of sectors move higher, or at least remain more stable than their high-momentum counterparts.
The trick is knowing which sectors are the best places to put your money during good times, as well as the not-so-good times (the Piper always makes an appearance when we least expect him).
Sector Basics
Before we dive into the strategy, letai??i??s talk sector basics.Ai?? We can divide the economies of industrialized economies into different business groups we call ai???sectors.ai??? Each of these sectors share similar products or services.
Examples of these sectors include industrials, materials, financials and utilities. Further, we can divide these sectors into sub-sectors, or industry groups.Ai?? For example, the health care sector is comprised of industry groups that include companies in the business of pharmaceuticals, biotechnology, medical equipment and health care providers.
Because each sector has different characteristics, each presents a different risk profile.Ai?? Think of it this way:Ai?? Some people donai??i??t go outside during a rainstorm.Ai?? Others love to walk in the rain, or at least view it from their patio.Ai?? In the same way, certain sectors thrive in bull markets, while others jump into the spotlight in bear markets.
Special Offers to Weiss Educational Readers
Would you like to learn how to ai???follow the moneyai????Ai?? Would you like to learn how to grab profits from either bull or bear markets?Ai?? Now, you can. . .
Let 20-year market veteran, Toni Turner, act as your guide.
Toni will give you actionable trading and investing ideas for stocks and ETFs that include price triggers for buying, protective stop and profit targets.Ai?? (Toniai??i??s Market Club recent holding IMPV is up 16%. MCD is up 23%)
Toniai??i??s Market Club meets online, every Monday from 4:30 to 6p.m. Eastern time.
Canai??i??t attend?Ai?? No problem.Ai?? The recording of the session is available just a few minutes after the session ends, and you can access it whenever, or as many times, as you like.
For a limited time, for Weiss customers, you can get your first month of the Toniai??i??s Market Club at a 10% discount.
Just enter this code at checkout:Ai??TMCWEISS
A Good Way to Go:Ai?? Sector Exchange Traded Funds (ETFs)
One of the easiest ways to move money into specific sectors is to use exchange traded funds (ETFs).Ai?? Each sector ETFs is comprised of a number of equities whose businesses participate in the fundai??i??s designation. Ai??As well, because each ETF has several holdings, they are naturally diversified, which minimizes risk.
Two well-known sector ETF fund families that we use in Toniai??i??s Market Club to ai???follow the moneyai??? are the Select Sector SPDRS (called ai???spidersai???) at sectorspdrs.com and iShares sector funds at ishares.com.
Below, Iai??i??ve listed the ten sectors in the S&P 500 benchmark index and related Select Sector SPDRS ETF symbols that tend to do earn gains in either bull markets, or bear markets.
Select Sector SPDR ETFs that Typically Thrive in Bull Markets
Industrials (XLI)
Materials (XLB)
Consumer Discretionary (XLY)
Energy (XLE)
Financials (XLF) (can also be defensive)
Technology (XLK)
Select Sector SPDR ETFs that Typically Do Well in Bear Markets
Health Care (XLV)
Consumer Staples (XLP)
Utilities (XLU)
Real Estate (XLRE)
If you are active in the markets, you probably know sector moves are fluid. We know that the health care sector can thrive in bull markets as well as be a ai???go toai??? escape during market drawdowns.Ai?? (Our medications are necessities).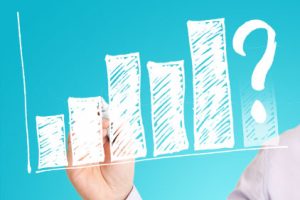 As well, consumer staples (such as Proctor & Gamble (PG) and Johnson & Johnson (JNJ)) may climb higher during bull markets, even though they are popular hide-outs during bear markets.
Also know that in nasty bear markets, no sector is sacred.Ai?? In highly negative scenarios, even the utilities sectorai??i??considered to be one of the most popular safe havensai??i??can head south.
In both uptrending and downtrending markets, knowing how to ai???follow the moneyai??? is one of the smartest skill-sets you can own. After all, while earning money is certainly important, capital preservation is the key to success.
In Toniai??i??s Market Club, we make this strategy a priority.Ai?? We invite you to join us so you can learn how to follow the money like we do.
Until the next time, keep green on your screen!
Toni Turner
Toni Turner is the President of TrendStar Group, LLC, is an accomplished technical analyst as well as a popular educator and sought-after speaker in the financial arena.
She is also the author of best-selling books: A Beginnerai??i??s Guide to Short-Term Trading, Short-Term Trading in the New Stock Market and Invest to Win: Earn and Keep Profits Bull and Bear Markets With the GainsMaster Approach, co-authored with Gordon Scott, CMT.