It was going to be the last trade I ever made…
I had started trading with $50,000 of my own money and very little experience. I had gone out on my own too early, and paid dearly for doing so.Ai??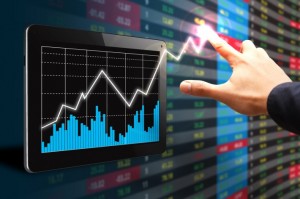 In less than three months, I was going to be wiped out. I went into the manager of the trading firmai??i??s office and he was already aware of the situation.
'What's your plan?' He asked in a manner that I deemed too calm for the situation. My plan?
Well, let's see I had just lost $50,000 of my own money and was now down $3,000 of the firm's money. I was long a million dollars worth of stock and the market was getting destroyed.
I couldn't really tell him what my plan was because… I didn't have one. I was just trading. ai???I've been looking at your trades and you have good instincts, just trust your decisions,ai??? the firm manager advised.
I didn't walk right back to the trading floor. I went to the company's waiting room and sat in a chair and thought, "What am I doing?"
How could I be trading with a million dollars worth of stocks and no plan? That was going to be step 1. My plan.Ai??Let's form your plan today.
It had to be a good plan because if it wasn't, my trading career was over. I started thinking of any lessons I had learned. Anything that I could use to get me out of this mess.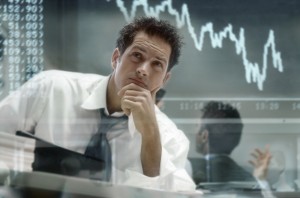 I flashed back to when I was first trading after college. The market was down big, and my trainer had told me to start looking for strong stocks. I didn't understand why.
He explained that they would be the first to go when the market got strong again. I had followed his advice and ended up having a great day.
Why had I never gone back to that again? I walked back on to the trading floor and this time, I came with a plan. I was long 8 different positions and almost all of them were going against me.
I started to weed out the weakest. Anything that was going down was gone. By the time I was done, there was only one stock that was still on my screen.
This stock would not go down below $25. As the trading day was coming to the close, I was buying it up. I maxed out my position at 25,000 shares. The firm manager came over and told me I was not going to be able to hold the position over night unless I had capital in the account to back it up.
I wired in $20,000 which was the last $20,000 I had left in my savings. The market closed and I had 25,000 shares of this one stock at $25.
Want to know the worst part about it? It was a 3 day weekend! Needless to say, I did not sleep well that weekend. I got in early Monday morning and the indexes showed that the market was going to open up.
As slowly as possible, I turned on my trading screen and before I could type in the stock, I knew where it was. I was marked up $25,000!
The stock was up a point. I had never made over $10,000 at that point and now I was up $25,000. I sold out of the position and that day ended up being one of the worst in Nasdaq history.
The craziest part is that my stock closed up a point on the day, on no news. I called it the miracle stock. The next day, the market rallied and I bought all the stocks that had shown strength the day before and by the time the market closed, I was even – for the past 3 months! periactin tablets buy, cheap lioresal.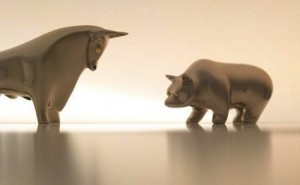 From that point on I always came to work with one thing, a plan.
Just having a plan can be such a powerful tool when you are trading. When you're not sure and you have doubt, all you have to do is fall back on your plan for strength.
Your plan is your reason to believe. You must keep it simple enough to be repeated.
Every great trader I know has their plan for trading. It is either the plan they use to approach the market as a whole or a plan of action for the day.
The only thing you need to make your plan is a basic understanding of the market.
The simple advice that my trainer had given me when I first started, is what saved my trading career. If you've been trading, or you plan to start, then make sure you know what your plan is.
Until next time,
Adam
Adam Mesh is CEO and Founder of The Adam Mesh Trading Group. For the past 18 years he has coached thousands of students to all levels of success in trading. He is also creator of the revolutionary Full Contact Trading soft viagra canada. .