The investment universe is littered with articles touting the advantages of various funds or strategies.
I should know. Ai??I have written for the last five years about the characteristics of ETFs and closed-end funds that we consider for our clients. cardura tablets buy, buy zithromax.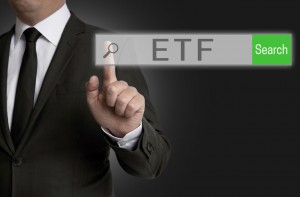 Some pass my rigorous test, while others are weeded out through careful analysis.
Throughout this time, I have realized itai??i??s easy to compare two or three funds in a vertical category and dissect their merits.
Some will stand out based on costs, while others may promote index methodology, tax efficiency, or security selection as their primary benefits.
Yet, the one dynamic that is often under-discussed in this selection process is timing.Ai?? Timing will play a huge role in how successful you are in owning and reaping the rewards these funds offer.
Even the best ETFs and CEFs can easily fall 20%-30% if you purchase them at the wrong time or with the wrong objective.
Timing the market can be difficult because itai??i??s rarely an exercise in logic.Ai?? Sentiment and trends are driven by psychological factors that can be tough to understand.
Sometimes we donai??i??t even fully comprehend why things happen the way they do even with the perfect clarity of time and facts on our side.
To make matters worse, the counter-intuitive nature of our emotions is such that it ai???feelsai??? better to be a buyer when things are going well.
Even when we know logically that if things feel good, itai??i??s probably a sign of price working as a confirmation bias and rising risks lurk beneath the surface.
Know The Risks
There are many excellent fund companies or styles that provide tremendous value to shareholders.Ai?? Therefore, knowing why you are buying them and what your potential risks are is a key component to a successful investment routine.
There can be great funds and not so great times to buy them.Ai?? Think about it this way ai??i?? if you own a fully invested mix of assets with appreciated gains and someone handed you $1 million cash today, would you buy every single position again right here?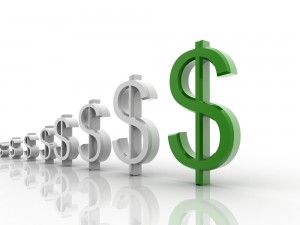 Some index-worshiping, dollar-cost-averaging, canai??i??t-time-the-market investors would.Ai?? Thereai??i??s never a bad time to be a buyer under their philosophy.
Just like a realtor that tells you there is never a bad time to buy a house.
Reality is often more nuanced.Ai?? You need a roof over your head.Ai?? You donai??i??t necessarily need to put the entire $1 million to work today.
You may decide to put a portion of it to work in some areas and then wait to buy others.Ai?? You can even buy the entire portfolio in smaller sizes and then look to average into larger holdings over a longer time frame.
Itai??i??s also important to realize that each type of investment has their own unique variances.Ai?? ETFs are going to give you exactly what the market does.Ai?? The whole objective is to track a subset of stocks with pinpoint accuracy.
By contrast, the price of closed-end funds can completely diverge from their underlying portfolio in unforeseen circumstances and are driven by differing market characteristics.
You also must define your time horizon and tolerance on the downside.Ai?? If you are immune to big spikes and dips in the market, then you are likely going to have a greater tolerance for risk and the ability to think with a long-term mindset.
Those who are more conservative, living on a fixed income, or have less years to make up for a mistake should realize those factors as risks and invest accordingly.
As a strategic asset manager, I prefer to be vigilant about the potential opportunities and risks that are abundant through every market cycle.
We never know where the exact tops or bottoms are going to be.Ai?? Nevertheless, there are benefits to countering greed with caution or using fear to your advantage.
Itai??i??s not a perfect system by any means.Ai?? However, it allows for targeted exposure to asset classes with definable risk.
The flip side is to just shrug your shoulders and put everything to work in the hope that existing trends will extend indefinitely.Ai?? You will get all the upside and all the downside that comes with it.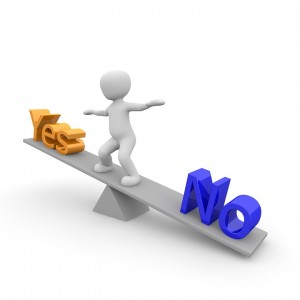 The Bottom Line
People often ask me: is ai???XYZ fundai??? a good one to own?Ai?? The answer is typically an easy Yes or No.
The follow-up should then be: is this a good time to own it?Ai?? That is where the decision tree becomes more personal to the individual investor.
Do you truly understand what the fund owns and how it is managed?
Does it fit with other investments that you own or are considering?
Are you comfortable holding this type of fund through a large depreciation in price?
Under what circumstances would you sell it and/or buy it back again?
What factors would make you sour on this fund? Are you strictly buying for current moment, income, relative value, or the lowest cost?
Defining great investment tools such as ETFs is an easy practice.Ai?? Implementing them in your portfolio to achieve your unique goals and separating your emotions is where it gets difficult.
Make sure that you answer some of these questions the next time you see a list of the best funds to buy in any genre.
Until next time,
David Fabian
David Fabian is a Managing Partner at FMD Capital Management, a fee-only registered investment advisory firm specializing in exchange-traded funds. He has years of experience constructing actively managed growth and income portfolios using ETFs. David regularly contributes his views on wealth management in his company blog, podcasts, and special reports.Ai??
The information contained within this article solely reflects the opinion and analysis about the performance of securities, investments and financial markets by the writer whose articles appear on this site. The views expressed by the writer are not necessarily the views of Weiss Educational Services, its affiliates or members of its management. While Weiss Educational Services and its affiliates accept editorial content from outside contributors, the content provided herein has not been independently verified for its accuracy. Nothing contained in this article is intended to constitute a recommendation or advice addressed to an individual investor or category of investors to purchase, sell or hold any security, or to take any action with respect to the prospective movement of the securities markets or to solicit the purchase or sale of any security. Information provided on the website is for educational purposes only. Any investment decisions must be made by the reader either individually or in consultation with his or her investment professional. Weiss Educational Services writers, its affiliates and staff may trade or hold positions in securities that are discussed in articles appearing on the website. Nothing on this website is intended to solicit business of any kind for a writer's business or fund. Weiss Educational Services, its affiliates, management and staff as well as contributing writers will not respond to emails or other communications requesting personalized investment advice.