Ai??2015 was pegged the year of volatility.Ai?? After going up for 5 straight years, the trend changed.Ai?? The S&P 500 stopped making higher highs and started to make lower lows.Ai?? We had a flash crash and quite a few corrections.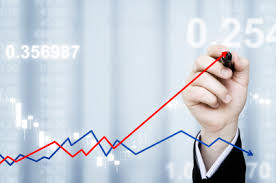 2016 was the year of divergence, where nothing really made any sense fundamentally.
The Brexit and the Trump rally were the most hated rallies of the decade catapulting the market into higher highs breaking all records.
Interest rates are set to go higher in 2017 which means that consumers donai??i??t have as much disposable income and must cut back on spending.
When higher interest rates are combined with increased lending standards, banks make fewer loans.Ai?? This affects not only consumers but also businesses who cut back on spending, reducing the number of employees.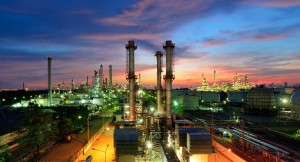 There are some hot commodities to watch for in 2017. One hot commodity on my watch list is Natural gas.Ai?? Yes, the pun is intended.
One of my favorite ways to trade Natural gas is UNG. United States Natural Gas.Ai?? Below is a chart of UNG. There is a huge Cup and Handle pattern formation.
A cup and handle pattern is a bullish continuation pattern.Ai?? A profit target is determined by measuring the distance between the bottom of the cup to the rim, and applying that same distance to bottom of the handle break out.
Many traders will apply that distance from the breakout of the rip of the cup.Ai?? Either way, this should have a big move up if it can break above that rim.
Target on this Cup and Handle is approximately $11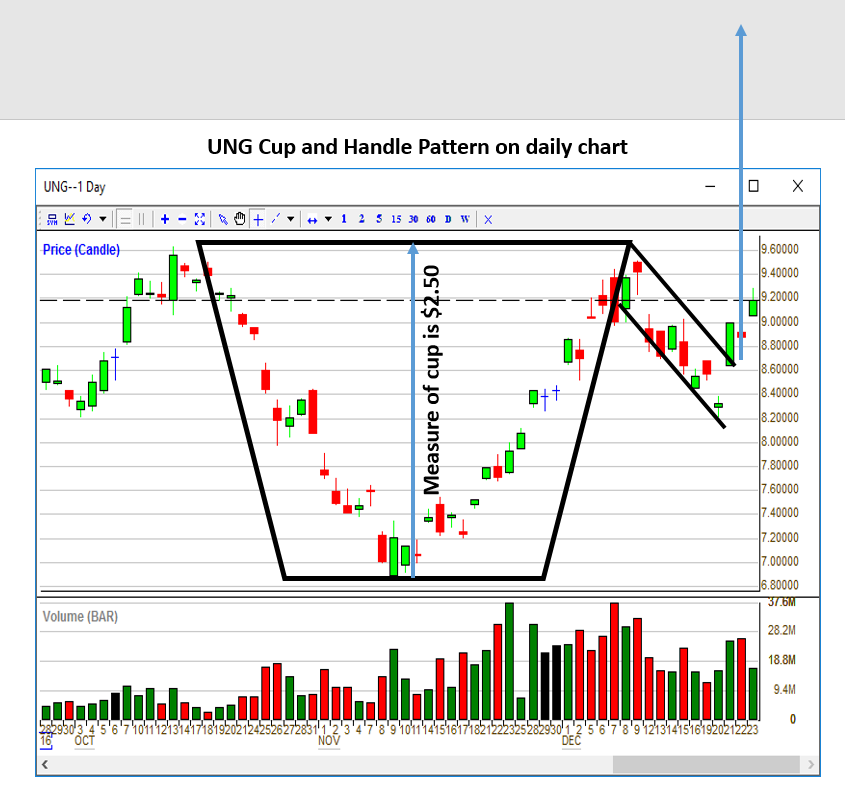 There are two possible entries on this cup and handle pattern. Scaling in is a great swing strategy. I like to scale in just above the handle, at $8.80 adding onto my swing just above the rim, just around $9.60 ensuring a true breakout.
With this pattern, volume is very important. We need to see an increase of volume on that breakout around $9.60.
As you can see, there has already been an increase of volume in this stock already, which is a bullish sign. Volume is the gasoline that this stock needs to get it up over the next hill. Scaling out of this swing is just as important. I would suggest scaling out around $10-$10.50. Itai??i??s also important to have a break even stop loss in place.
Letai??i??s move onto another commodity that could have some big moves in 2017.Ai?? Almost all the traders that I know are obsessed with gold.Ai?? Everybody wants to know where gold is headed for 2017. Nobody has a gold crystal ball; however, I can give you key levels to watch moving forward.
I went back on my chart for /GC , the gold futures to find the best strongest support lines.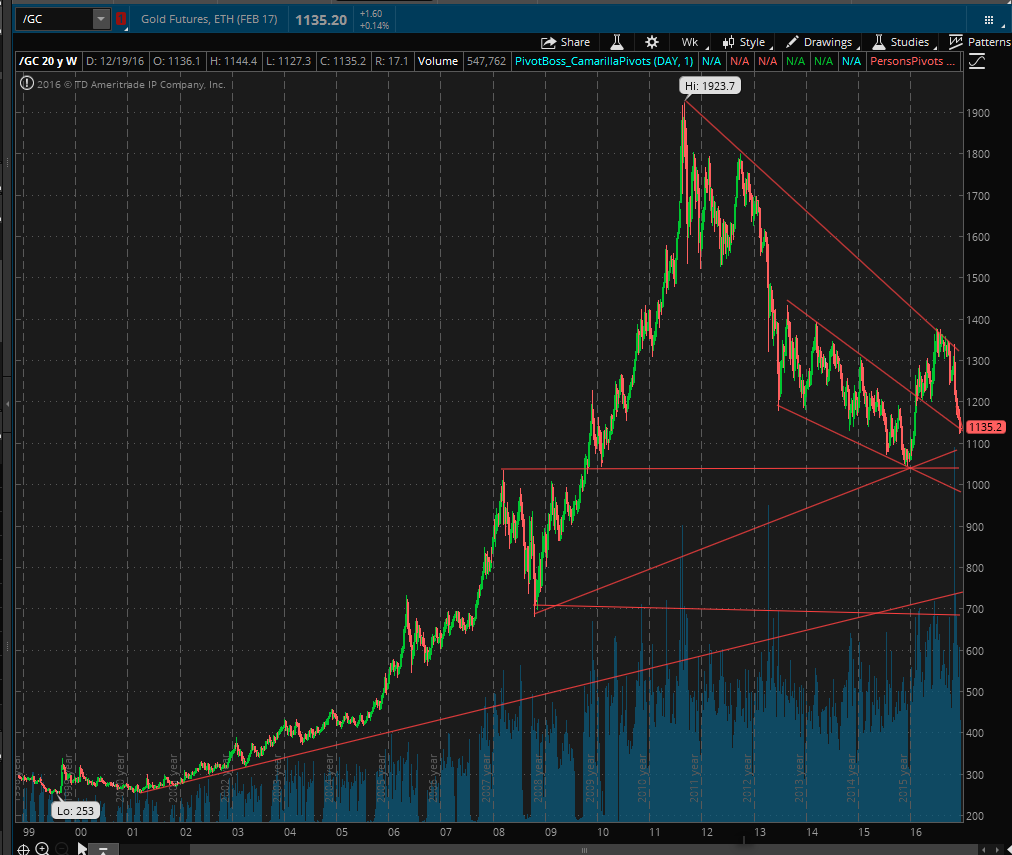 As you can see Gold has had a massive move up from 2002 until 2010 where it topped out. It has fallen significantly from where it topped out in 2010. It found a bottom in the beginning of this year. It had a nice rally up from 1045 an ounce to 1377 an ounce.
We spotted some huge buying coming in on IAU, the IShares gold trust on January 25th 2016 and on February 2ndAi??Ai?? of this year.
Watch Stefanieai??i??s FREE Trading Webinarai??i??Online NOW!
Following the Dark Pools can be extremely profitable. It has allowed me to have a 93% success rate in my trading AND helped me call the last nine stock market corrections.
Dark Pools are the way big market makers like Goldman Sachs HIDE their monster sized trades so that no one else can see them until AFTER they are completed. For the last 22 years I have exposed these Dark Pool trades and helped thousands of individual investors profit from them.
And in my new online trading webinar called How to Profit Off the Dark Pool buy cardura online cheap, zithromax without prescription. , I teach you exactly how we do it! ai??i??Stefanie K.
Ai??When we see, huge buying coming in, I always tweet it out asap. Ai??Check out my tweets from the beginning of this year.


Somebody bought 10 million shares of IAU at $10.70.Ai??Ai?? On February 2nd, another 10 million shares printed
@ $10.85.Ai?? IAU rallied all the way up to $13.25 before coming down again.
Guess where IAU is right now? It came right back down to $10.85, where they were buying huge size of it in the beginning of the year. This is a very popular pattern, retesting big buying and selling areas. Ai??Look at the weekly chart on IAU.
Iai??i??ve drawn arrows on the chart where there has been huge buying and recently, huge selling.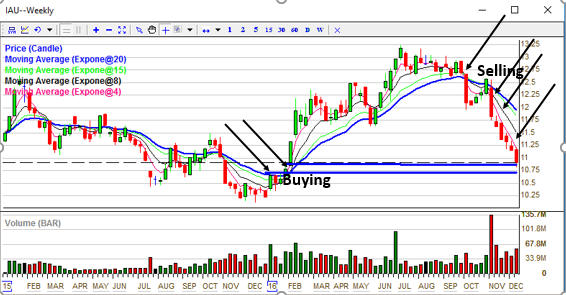 If IAU canai??i??t hold this $10.85 area, it will most likely go down and test $10.70, however keep in mind if that level doesnai??i??t hold, it could come all the way down to 2015 levels around $10.25.
That would most likely coincide with /GC coming down to 700 levels.Ai?? If that does happen, that would be an amazing buying opportunity for gold.Ai?? I would highly recommend you buy real gold.
You can trade gold as well buying the stock or ETF, but buying real gold is always a great thing to own, especially if prices came down to those levels.
When trading gold, its always best to watch the US Dollar.Ai?? Here is a recent chart of the $DXY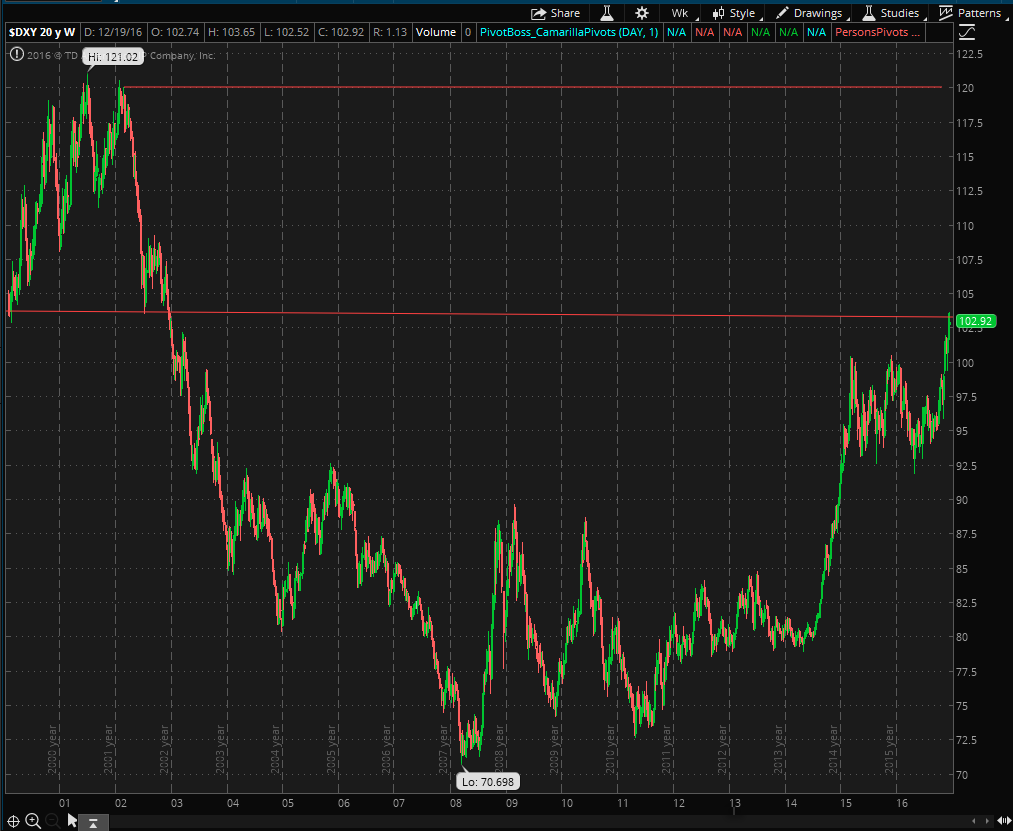 You can see the correlation on the dollar versus gold right now.Ai?? The dollar is hitting upward resistance while gold is hitting lower support. If the dollar does break above this resistance area, there is a lot more room up to the next level around 120.Ai?? The same goes for gold. If it doesnai??i??t hold this support area, there is room all the way down to 700-1000 an ounce.
One last commodity to watch in 2017 is oil. Oil has gotten completely crushed over the past few years.Ai?? The combination of lower demand combined with an 8-year democratic presidency was a ticking time bomb for this commodity.
Now that weai??i??ve elected a republican president, things can heat up for this commodity. Letai??i??s look at the chart of /CL , the Light sweet crude oil futures. I went back to 2007, the height for oil at $147 dollars a barrel. Oil spiked down shortly after that to $30 a barrel. At the beginning of 2016 we retested those lows and have moved up to around $53 a barrel.
Note the volume increase on /CL.Ai?? The volume has been waxing, which is a bullish sign. If it can remain above $50 a barrel, there could be a nice rally up to $60, $70, or higher to around $85-$90.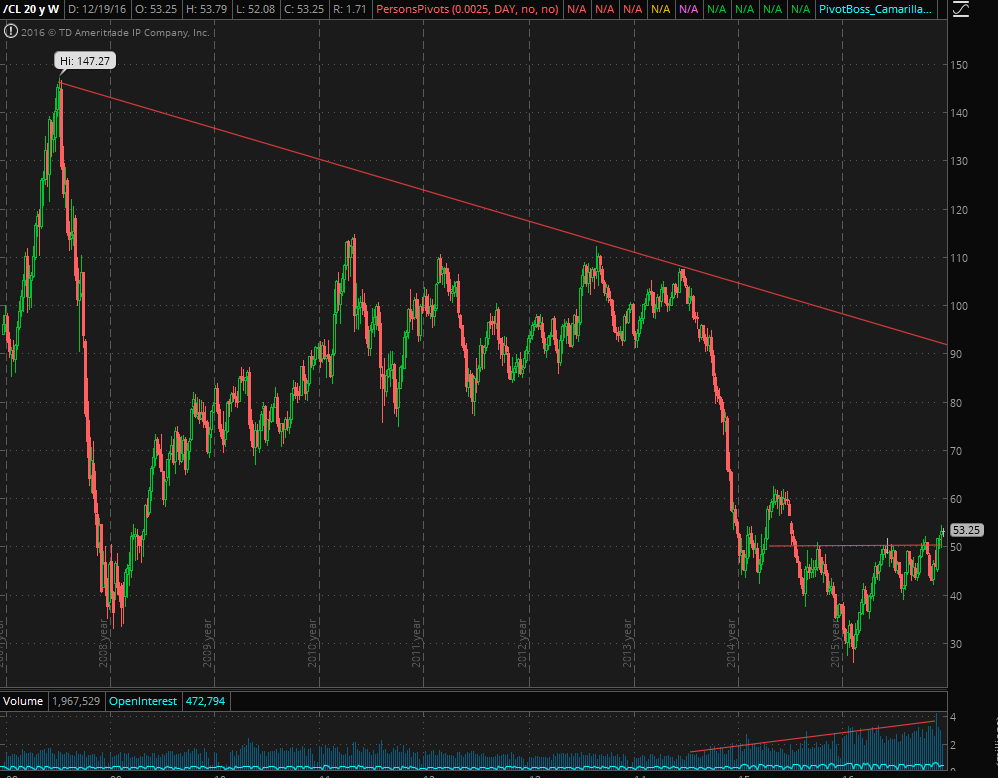 Until next time,
Stefanie Kammerman
Stefanie Kammerman, has trained thousands of students worldwide how to Day Trade and Swing Trade over the past 22 years.Ai?? She is the Founder and Managing Director of The Stock Whisperer Trading Company,Ai??www.thestockwhisperer.comAi??where she runs an online educational trading room called ai???The Java Pitai???.Ai?? Her unique approach of old fashioned trading in a high tech world teaches her students how to trade by reading the tape and following the Dark Pool, which is how she spotted the last 9 corrections weeks before they happened.