One of our biggest challenges, in today's hectic, non-stop, "always on" world,Ai??is how to make good, informed, financial decisions when we are stressed. I can personally relate to this challenge.
In a one-month interim, my wife and I sold our home, rented a new property and bought a new home.Ai??It was completely exhausting,Ai??but we kept pushing through it, together…as a family. The banker on the phone told me, ai???I canai??i??t believe you were able to do all of that in such a short period of time.ai??? I said, thank you, and hung up.
As I absorbed the complement, I realized that I had been running around in the last month preparing a house for sale…while we were still trying toAi??find a new home. I did not realize how much work it was until someone stopped me and gave a complement. Upon reflection, I determined that I had been very stressed.
That experience caused me to thinkAi??about the do's, and don'ts when making financial decisions, during times of stress.
If you ask 10 people whether or notAi??they should make a decision after a loss of a loved one, close friend, or pet, most often,Ai??theyAi??would probably say that they'd hold off on making a decision for one year. Unfortunately, during times of loss or stress, sometimes the worst decision you could make is doing nothing.
In looking at the S&P 500 from January 3, 1995 to December 31, 2014, it had an average return of 9.85% per year. If you missed 50 of the best days, your return would average negative 2.21%. More importantly, a $10,000 investment started on January 3, 1995 to December 31, 2014, would end up having a value of $65,453. Yet, if you just missed the 50 best days,Ai??that same $10,000 investment over the same period would have a value of $6,392. If you were one of thoseAi??people whoAi??were stressed about market loss, or job loss, for example, and decided to move your investments into cash rather than stay in the market, you missed a greatAi??opportunity.
Reviewing the last few years, from January 1, 2010 to February 27, 2015, the S&P 500 has had 4 corrections (calculated as more than a 10% drop in value over a 30 day period), and still returned an average of 8.11%. The normal tendency is to panic as the markets correct. But as we just discussed, panicking or doing nothing, might cause you to miss out on great opportunities.
To help you make financial decisions while you are stressed, here are simple rules that I give my clients:
1. Donai??i??t make financial decisions alone. If you are married, do not make any decisions of spending or investing over $500, unless you discussed it with your spouse.
2. Surround yourself with positive people. If the people around you…family, co-workers, friends…are asAi??stressed or as negative as you feel, it might be time to find a different view point.
3. Hold the course when it comes to investing. Remember investing in the stock market is a long term investment. Be patient and don't over-react with market turns.
4. Look at fundamentals and be realistically prepared buy baclofen online without prescription, purchase Zoloft. . If there is low amount of growth in the US economy, expect low amounts of returns on your investments.
5. Donai??i??t misinterpret normal ai???slowai??i?? market growth for no growth. Conservative investors are facing a hard time with low interest rates and it is hard to earn much income or growth on a conservative portfolio today.
6. Ask for 24 hours. levitra online, mastercard. At my firm, we have a policyAi??that clients, and evenAi??potential clients, have 24 hours to think it over before they have to signAi??or implement the recommended plan. Make sure you have the same type of relationship with your financial advisor.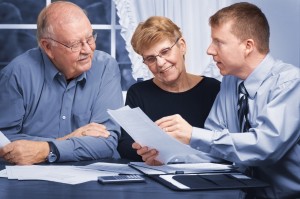 In summary, ifAi??your level of stress is aligned with your circumstances, then make the best decision you can by following the guidelines above. And if your level of stress is so high that you cannot make any decision at all, seek professional help.
And always remember; it is in our nature to be more conservative as we get older. So, make sure you are workingAi??with a person who matches the amount of risk you desire.Ai??If you are conservative, an aggressive investment advisorAi??would not be a good match for you, especially during times of stress.
Remember, Plan Today. Protect Tomorrow.
Until Next Time.
Peter Blatt
Peer BlattAi??is the president at Blatt Financial Group. He has more than 17 yearsai??i?? experience in the financial industry. He received a bachelorai??i??s degree in accounting from Boston University, a law degree and a post doctorate degree in tax from the University of Miami School of Law. Peter formerly ran the financial planning department of a Trust Company in Palm Beach. He is an active member of the Florida Bar Association, the Palm Beach County Bar Association and the former secretary of the Tax Section of the Florida Bar. He is the founder of the North County Advisorai??i??s Council. Ai??He has been published or quoted in numerous periodicals including The Wall Street Journal, Yahoo Finance, SUCCESS Magazine and on Fox Business News.