I never cease to be amazed by the vast number of investors who focus on short-term political events like the Brexit, whereby British citizens voted yesterday for the United Kingdom to leave the European Union, even though political events like Brexit tend to have no lasting impact on the longer-term direction of stocks.
Iai??i??m also continuously amazed by the fact that many individual investors focus their attention on story stocks ai??i?? stocks of companies whose prices reflect their potential long-term values or favorable press coverage, rather than the assets and income of their underlying companies ai??i?? instead of focusing on stocks of companies that posses strong fundamental criteria.
As you can ascertain by reviewing the table below, stock prices in general, as measured by the Dow Jones Industrial Average, rose much more often than they declined over the past 76 years following significant political events like Brexit, even though the majority of those events were viewed as being very negative. Specifically, the Dow Jones Industrial Average rose 69% of the time over the 12 months following the types of political events outlined in the table below.
So, I encourage you to pay little attention to Britainai??i??s decision to leave the European Union and instead to focus on significant economic developments when deciding how to allocate your investments during different types of investment environments.
Although thereai??i??s a good chance that the fallout from the Brexit decision will impact the worldwide financial markets over the next few weeks, ongoing economic developments around the globe will likely have a much more affect than Brexit on the direction of stocks, bonds, commodities, precious metals and real estate over the next 18-24 months.
Editorai??i??s Note: Currency traders are making a fortune from Brexit.
While the latest readings on economic indicators for the United States and the Eurozone suggest that economic conditions in those countries are stabilizing and that the pace of economic growth in the U.S. and the Eurozone will increase during the coming year, the most-recent readings on economic indicators for Japan, China and Brazil suggest that economic conditions in those countries have continued to worsen.
F
ortunately, my research indicates that financial market participants, in the aggregate, have already factored those weakening economic conditions into their investment outlook. But, that doesnai??i??t mean that stock prices, in general, wonai??i??t pull back considerably before they begin to trend higher for a sustainable period of time.
Therefore, I encourage you to stop focusing on story stocks, such as Twitter (TWTR), Tesla Motors (TSLA) and Palo Alto Networks (PANW), all of which whose underlying companies have never generated a profit, yet who's stock prices rose sharply for several months before they later collapsed.
Although you can make big returns on story stocks if you're lucky enough to get in and out of those stocks at exactly the right time, you can also lose substantial amounts of money by speculating in those types of stocks. Therefore, I never advise my firm's clients to allocate any of their money to story stocks. Instead, I search for stocks of companies that are strong financially and that have been increasing their revenues and earnings at fast rates.
You can do the same by using free stock screens that are provided by numerous Internet web sites. And, you can then explore further the financial condition and operating results of any given company by going to Yahoo Finance, FreeEdgar.com, or the investor relations web site of any given company.
To determine a company's financial condition, I suggest for you compare the value of a company's total current assets to its total current liabilities, as well as the sum of its cash, short-term investments (marketable securities) and accounts receivables to its total current liabilities. You should also compare the value of the company's long-term debt to the value of its total assets.
Generally, I prefer to invest in companies whose cash, short-term investments and accounts receivables (in total) are at least 1.3 times the company's total current liabilities, and whose long-term debt accounts for no more than 30% of the company's total assets.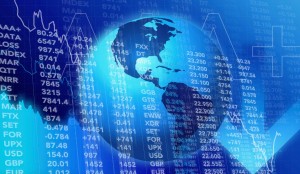 In regard to a company's financial operating results, I look for companies that grew their revenues at a year-over-year rate of at least 20% and their net income at a year-over-year rate of at least 25% during each of the company's most-recent six quarters. In addition, I seek companies that generated a net profit margin of at least 15% during each of the company's most-recent two quarters. (A company's net profit margin equals its net income divided by its total revenues).
Next, I estimate the rate at which the company will likely grow its net income over the ensuing three years by comparing the company's products and/or services to its competitors, and by staying abreast of new products/services that the company plans to bring to market.
Then, I divide the company's price-to-earnings ("P/E") ratio by my estimate for its average annual earnings growth rate over the ensuing three years to determine the company's price-to-earnings growth ("PEG") ratio.
Because I always strive to limit my risk of loss, I prefer to invest in companies whose PEG is less than 1.0. That's because a PEG ratio of less than 1.0 indicates that financial market participants, in the aggregate, are undervaluing the company's stock.
Although doing the type of research and analysis discussed above takes some time and effort, one can greatly reduce their risk of loss, and often identify stocks that are poised for huge gains (in a relatively short period of time) by doing that type of fundamental analysis. If you would like for someone to do that analysis for you, I encourage you to sign up for a Free Trial to my firmai??i??s investment research and advisory journal ai??i?? Frazierai??i??s Strategic Allocator.
Click hereAi??and fill out the form that loads if youai??i??d like to begin receiving any new Trade Alerts that we send to our current individual investor clients. (You do not need to provide us with any credit card information to receive those trade alerts over the next three months).
And, if youai??i??re interested in staying abreast of the ongoing fallout from Britainai??i??s decision to leave the European Union, as well as how to profit from those developments, I encourage you to subscribe to our Free Weekly Investment Commentary by clicking hereAi??.
Until next time,
David Frazier
David Frazier is President and Chief Market Strategist of Frazier & Mayer Research, LLC, an independent investment research firm that offers customized research and analytical services to registered investment advisors, hedge funds and high net-worth individual investors. You can check out his latest insights at: www.investorsmonitor.com.
The information contained within this article solely reflects the opinion and analysis about the performance of securities, investments and financial markets by the writer whose articles appear on this site. The views expressed by the writer are not necessarily the views of Weiss Educational Services, its affiliates or members of its management. While Weiss Educational Services and its affiliates accept editorial content from outside contributors, the content provided herein has not been independently verified for its accuracy. Nothing contained in this article is intended to constitute a recommendation or advice addressed to an individual investor or category of investors to purchase, sell or hold any security, or to take any action with respect to the prospective movement of the securities markets or to solicit the purchase or sale of any security. Information provided on the website is for educational purposes only. Any investment decisions must be made by the reader either individually or in consultation with his or her investment professional. Weiss Educational Services writers, its affiliates and staff may trade or hold positions in securities that are discussed in articles appearing on the website. Nothing on this website is intended to solicit business of any kind for a writer's business or fund. Weiss Educational Services, its affiliates, management and staff as well as contributing writers will not respond to emails or other communications requesting personalized investment advice. paroxetine buy online, order dapoxetine.