Since Exchange Traded Funds (ETF) came into existence in 1989, they have been taking investment dollars away from actively managed mutual funds…thanks to their lower cost and ability to trade during open market hours.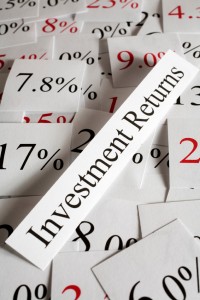 While the number of ETFs has exploded into many hundreds of sectors, and sectors into finer and finer slices, the most popular that remain are those that track the broad indices such as SPDR S&P 500 (SPY) and Powershares (QQQ).
Following the financial crisis, the trend of index or ai???passiveai??? investing accelerated and seems to now represent a generational shift in the way investors approach the stock market.
Namely, they donai??i??t necessarily trust it or those that dispense advice, but they acknowledge stocks are still one the best ways to build wealth. And most importantly, they are happy to simply track, rather than beat, the overall market.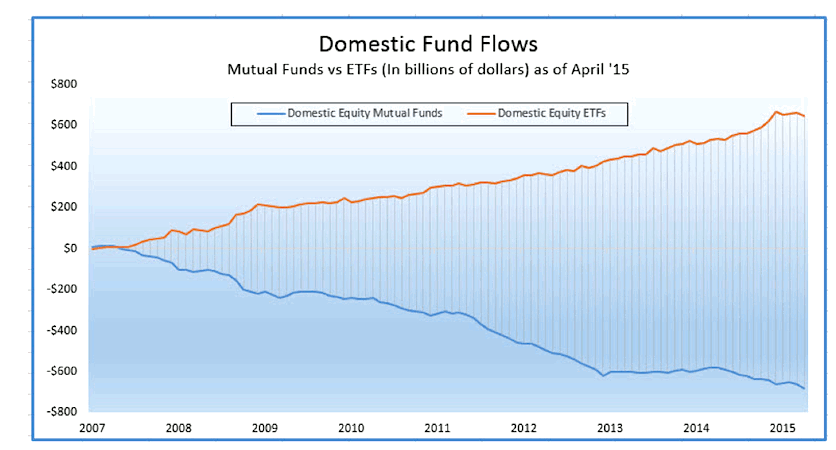 And given the performance of most money managers, including hedge funds, itai??i??s no surprise passive may be sapping money from high-fee, poor-performing funds. Ai??The fact is for most people with a long time horizon, taking a buy and hold approach makes sense; simply by making the decision that the market is going up and being invested can be considered sufficiently ai???active.ai???
This is evidenced by a recent study byAi??S&P Dow Jones Indices; clomid buy online, buy clomid online. it found that excellent performance is really hard to replicate year-in and year-out. A University of Chicagoai??i??s Center for Research and Security PricesAi??(CRSP) mutual fund database of 2,300 active stock funds and their performance from March 31, 2000 to Sept. 30, 2016 concluded, ai???We observe little to no evidence of performance persistence among active managers, except in the large-cap value and real estate categoriesai???.
Out of 1,034 large-cap funds in the universe, as of Sept. 30 2013, a little less than 20% or 204 funds beat the S&P 500. The next year, only 15% of the 204 beat it. By the third year,Ai??there were none. Basically performance-chasing almost never works.
Whoai??i??s the Sucker?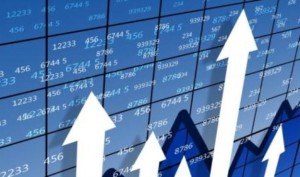 One of the challenges for active managers might just be, that theAi??shift towards passive investing has become not only self-reinforcing… but also makes rising above the pack, or creating beta, more difficult.
On the first notion, as more money flows into ETFs, they mechanically purchase more shares of the largest and best performing stocks… which in turn, drives the prices of them higher; a nearly virtuous cycle which has helped large cap stocks that account for the bulk of the S&P and Nasdaqai??i??s performance and continues to deliver the best gains.
Those small cap or value-oriented companies remain just that–small, undiscovered, underinvested and therefore ai???undervalued.ai???
This speaks towards the other aspect of how the pervasiveness of passivity makes it more difficult for active managers. Think of the old poker table analogy saying; ai???if you donai??i??t know who the sucker is at the table, itai??i??s probably you.ai???Ai?? As more retail traders exit active trading,Ai??moreAi??professionals are left to duke it out among themselves; meaning more competition and less easy money.
These Stocks Which Trade Under $10 Could DOUBLE In 2017
ai??i?? All Thanks To President Trump!
Forget about buying high-priced shares of Apple, Amazon, or Google in 2017.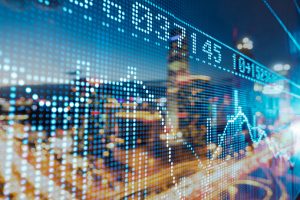 Instead, there are a whole category of stocks that all trade for under $10 per share. And thanks to President Trumpai??i??s new business, foreign trade, and tax policies ai??i?? they are set to jump up 40%… 75%… up to 100% or more.
These ai???Trump Tradesai??? could make you a LOT of money in a short amount of time.
Still Room to be Great
While I think indexing is great and itai??i??s what most people should do, I think there is still room for do-it-yourself investing. In fact, like most market trends, I think passive indexing is getting close to singing too far and will re-open the door for active managers to outperform the broad market.
At some point, the performance of passive indexers will reach diminishing returns; and, at some point, everyone willAi??become invested in the same stocks stop driving prices higher.
At that point, stock picking will once again become paramount. TheAi??best performing stocks of the last 10 yearsAi??were all easy to discover and buy… if you check the all-time high list even justAi??once a month. If you had a pulse, Netflix, Google, Facebook and Amazon were on your radar.
But there were others you might have dismissed, such as Green Mountain Coffee Roasters, and Monster Beverage, both of which were initially perceived as niche products only to grow into multibillion businesses (which Coke (KO) acquired in 2015).
What do all of the above stocks have in common, other than being able to grow their earnings and sales in an impressive manner? They spend a lot of time on the 52-week highs list and set up multiple times.
Netflix was also a niche business that Blockbuster could have bought for a mere $50 million in 2001, but just didnai??i??t see the future.Ai?? Now itai??i??s worth $62 billion for a 4,400% return. Of course, you would have needed the fortitude to hold through steep drawdowns.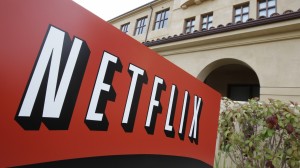 Similarly, a few years ago, Bitcoin came on scene, soared above $1,000 before tumbling in half and being dismissed as a bubble. Ai??Today it is back above $1,200 and not a peep from the bubble callers.
There will always be great new businesses that come along and I would argue that the more people whoAi??index today, the more companies will initially be overlooked, thus creating better opportunities for active investors.
Like most things, once the pendulum swings too far one way, the greater the swing back.Ai?? One day, we will see towards active.
Kind Regards,
Steve Smith
Steve Smith is an expert options trader with 25 years experience in the markets. Steve was a seat-holder of the Chicago Board of Trade (CBOT) and the Chicago Board Option Exchange (CBOE) from 1989 ai??i?? 1997. Steve is currently the editor of The Option Specialist and runs the 20K Portfolio Program which provides all types of options trades for all types of traders.
The information contained within this article solely reflects the opinion and analysis about the performance of securities, investments and financial markets by the writer whose articles appear on this site. The views expressed by the writer are not necessarily the views of Weiss Educational Services, its affiliates or members of its management. While Weiss Educational Services and its affiliates accept editorial content from outside contributors, the content provided herein has not been independently verified for its accuracy. Nothing contained in this article is intended to constitute a recommendation or advice addressed to an individual investor or category of investors to purchase, sell or hold any security, or to take any action with respect to the prospective movement of the securities markets or to solicit the purchase or sale of any security. Information provided on the website is for educational purposes only. Any investment decisions must be made by the reader either individually or in consultation with his or her investment professional. Weiss Educational Services writers, its affiliates and staff may trade or hold positions in securities that are discussed in articles appearing on the website. Nothing on this website is intended to solicit business of any kind for a writer's business or fund. Weiss Educational Services, its affiliates, management and staff as well as contributing writers will not respond to emails or other communications requesting personalized investment advice.