A common question I hear from investors is how to adjust stock holdings amid the uncertainty caused by the new administration in Washington.
The reality is that uncertainty is high when any new presidential administration takes office, along with a new Congress. baclofen buy online, Zoloft withoutprescription.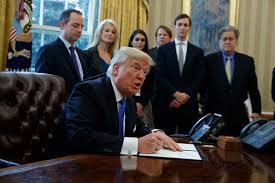 Presidential proposals may or may not receive the support needed to proceed, so investors need to invest astutely and strategically, without succumbing to kneejerk moves based on a given dayai??i??s news.
The marketai??i??s moves since Election Day on Nov. 8 show that investors who stayed disciplined rather than reacted to each news report likely fared well and avoided needlessly churning their holdings. The rally in stock prices since the election is contrasts with 2016, when all assets except government bonds were in freefall.
U.S. stocks took most of the headlines in the first two months of 2017, as major indexes notched multi-day closing highs in February. The S&P 500 returned 3.96% over the month ended Feb. 28 and 5.92% when including January.
The Dow Jones Industrial Average rose 5.15% for February and 5.79% for year to date 2017. The Russell 2000 gained 1.92% in February and 2.33 when including January.
Those numbers show small company stocks, which the Russell 2000 represents, led the market rally for about a month after the Nov. 8 election and far outperformed the larger stock indexes. But in January, smaller company stocks didnai??i??t do much, as larger company indexes generated most of the returns.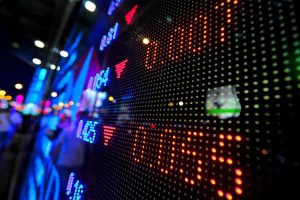 The All-Country World Index rose 2.78% in February and 5.54% for the first two months of 2017. When the index is hedged back to the dollar, the returns are similar: 2.73% for February and 4.47% when including January.
In the post-election rally, the hedged index did much better than the unhedged index, because the dollar had rallied strongly after the election.
Emerging markets equities rose 3.02% in February and 8.61% in the first two months of 2017. This is another change from the post-election rally. Back then, emerging equities struggled because of concerns the companies would be hurt by a trade war.
Long-term treasury bonds rose 1.61% in February and 2.03% when including January. This is a reversal from the post-election period when treasury bonds fell through the floor.
Investment-grade bonds increased 1.39% in February and 1.57% for the first two months of 2017. Treasury Inflation-Protected Securities (TIPS) returned 0.47% in February and 1.33% when including January. Ai??High-yield bonds returned 1.52% in February and 2.56% for the first two months of 2017.
The dollar gained 1.64% in February but actually lost 1.16% when January is included.
Energy-based commodities lost 0.45% during February and 1.86% for the first two months of 2017. Broad-based commodities gained 0.18% in February and 0.26% when including January. Gold gained 3.42% in February and 8.24% for the first two months of 2017.
The lesson so far is that it would have been a mistake to change portfolios after the election based on the forecasts and predictions about how the new administration would affect things. The leading stocks so far in 2017 are very different from the leading stocks immediately after the election. Also, most other investment assets performed very differently during the two periods.
It usually is not a good idea to change investment strategies based on the latest news and the white noise of the daily media. Instead, focus on what matters to the markets over time. Maintain some level of diversification and balance in case trends change.
Keep in mind, we still are facing change in the long-term credit and debt cycle. Debt increased steadily from about the end of World War II until 2007. Debt growth helped increase economic growth above what it would have been.
In 2007, however, we reached a point where the debt levels were unsustainable. That led to the financial crisis. Weai??i??re still in a transition period in which debt is slowly retreating to levels that are sustainable for the long term. However, debt reduction cuts into economic growth. This transition period is when policy mistakes may cause deflation and negative economic growth.
We also have a regular three- to seven-year business cycle. In the United States, weai??i??re in the positive phase of that cycle with sustainable growth. Inflation and wages are starting to rise. Stock valuations are at high levels and the Fed is tightening monetary policy.
Those two cycles were in tension on Election Day and remain so today. The potential for policy changes increases uncertainty.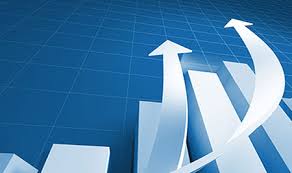 After the election, investors focused on the positive potential policies: reduced regulation, tax reform and pro-growth policies. Since the inauguration, other possibilities have grabbed investor attention: trade and immigration restrictions, conflicts with other countries and the difficulty of pushing some of the Trump administrationai??i??s proposed policies through Congress.
These conflicts and the related uncertainty are why many investors wonder how they should change their portfolios. Whatai??i??s unusual as I look across global markets is that asset pricing doesnai??i??t reflect the high level of uncertainty and wide range of possible outcomes. Investors donai??i??t seem to have adapted their portfolios to their thinking and concerns.
Try not to invest based on a particular set of policies. You could be correct and produce a high return but thereai??i??s a greater probability youai??i??ll be wrong and suffer a big loss. The number one rule of investing is to avoid large losses. Rather than try to make a killing in the market, diversify to earn the highest return in any extreme scenario. Take almost all of the risk of a large overall loss off of the table. Seek steady, solid returns.
One way to do so is to subscribe to my financial newsletter, Retirement Watch. For further details, please click here.
Until next time,
Robert Carlson
Robert Carlson is editor of the monthly newsletter, Retirement Watch. In it, he provides independent, objective research covering all the financial issues of retirement and retirement planning. Carlson also is Chairman of the Board of Trustees of the Fairfax County Employeesai??i?? Retirement System and the founder of Ai??Carlson Wealth Advisors, L.L.C.