As the New Year approaches, is Social Security on your 2016 Checklist? If not, it should be.
Social Security Rule Changes
By far, the biggest news this year is that Congress passed legislation on November 2nd, 2015 …legislation that substantially changed some popular Social Security strategies that have been available for years.
In a previous article, I went in depth about these changes. So,Ai?? if you havenai??i??t studied these changes yet, you should go back and re-read both of my articles.
The changes are significant especially for those already over 62 by December 31st, 2015.
The File and Suspend strategy has been significantly modified and the Restricted Application strategy is being eliminated for those born in 1954 or later (with the exception of those filing for a survivor benefit).
For those that want to read more about these changes, we cover them in-depth here: http://socialsecurityadvisors.com/changes.
Below, are some important changes and tips that you should be aware of:
No Benefit Increase
Due to lower inflation, there will be no COLA (cost of living adjustment) in 2016. So if youai??i??re already receiving Social Security, your benefit amount is likely to remain the same. This has occurred a few times in recent years because of the lower inflationary environment that weai??i??ve been in since the last recession.
Same Maximum Taxable Earnings
Also because of the lack of a COLA in 2016, the maximum taxable earnings limit will remain at $118,500 in 2016. This means that the first $118,500 of your wages or salary will be subject to the same Social Security payroll tax as in 2015; and any salary or wages over the $118,500 will only be subject to the Medicare portion of the payroll tax.
Work Earnings Limits celebrex no rx, order clomid.
If youai??i??re under Full Retirement Age (66 for those born between 1943 and 1954), be careful when deciding when to claim your Social Security. If you attempt to collect your benefits while youai??i??re working, you could be subject to the Earnings Test. Earning more than $15,720 in 2015 while collecting a Social Security benefit will cause the Social Security Administration to withhold $1 for every $2 in earnings over the Earnings Limit.
Filing in 2016? Consider Using a Protective Filing Statement
If youai??i??re thinking that you might want to file for Social Security in 2016, you should strongly consider filing a Protective Filing Statement. By doing so, youai??i??ll create a reservation date that will give you the ability to receive retroactive benefits back to the date of filing a Protective Filing Statement.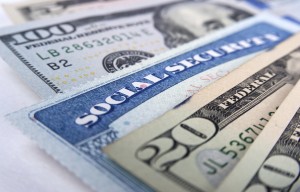 So for example, if you file a Protective Filing Statement in February, but donai??i??t actually file your full application for benefits until July, the Protective Filing Statement date of February can be used to obtain retroactive benefits back to that original date.
You should speak to a Social Security advisor to determine whether this may be beneficial for you. For help with a Protective Filing Statement, you can also visit: http://ApplyForSocialSecurity.com.
Is Your Earnings History Accurate?
Make sure that you check your earnings record with the Social Security Administration on your Social Security statement. Itai??i??s important because if there are errors in your earnings record, you wonai??i??t receive all of the Social Security benefits that you have earned. If there are errors, you have 3 years, 3 months, and 15 days to correct them. After that, itai??i??s too late.
Self-Employed? Optimize the Split of Your Income
If you and your spouse are self-employed and work in the business together, youai??i??ll want to take an especially close look at how you should be optimizing your wages and salary to maximize the Social Security credits that youai??i??re eligible for as a couple. Properly apportioning wages and salary can mean extra Social Security benefits for you as a couple over the long-term.
Setup a Social Security Account
If you havenai??i??t already, setup a Social Security account on the Social Security Administrationai??i??s website at Social Security Advisors. Here you will be able to obtain your latest Social Security statement, check your earnings record, and otherwise manage your account. Thereai??i??s no age restriction, so even those that are not quite as near to claiming Social Security can still benefit from this advice.
As always, making the optimal Social Security claiming decision and maximizing your benefits is complicated. You should work with a Social Security advisor that is an expert in the myriad of strategies that are available to you or use one of the online tools that can help you such as the one offered by Social Security Advisors at http://www.SocialSecurityAdvisors.com; Social Security Advisors can even handle your Social Security filing for you.

Until Next Time,
Matthew Allen
Matthew Allen is Co-Founder/CEO of Social Security Advisors.Ai??As a serial entrepreneur who is driven by a passion for providing industry-leading advice to his clients, Matthew has been at the forefront of financial services for over a decade. Matthew brings insightful product vision, finance, and leadership skills to Social Security Advisors. In addition to co-founding Social Security Advisors, Matthew also founded The Universal Group of Companies, a private investment firm, in 2004. From 2000 to 2004, Matthew was a NYSE Market Maker with LaBranche & Co., a Fortune 500 New York Stock Exchange firm.Ai?? candida pharmacy viagra.