There is a misplaced psychology among active investors and many advisors that they must always be doing something with their portfolio.  It's the notion that activity leads to profitability or that instant gratification is a requirement of sticking with any process for more than a few months.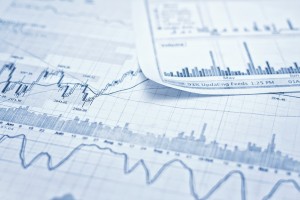 This emotional response is compounded when you are paying someone to look after your account with very little physical action – i.e. trading.  It's easy to think to yourself that "I don't need to pay this person to sit there, I can do that myself for free".
Yet, often the most appropriate move for your money is doing absolutely nothing.  Let me give you some examples.
If you are invested in a solid mix of stocks and bonds that are continuing to meet or exceed a reasonable benchmark– do nothing.
If you just hired someone to manage your portfolio and you keep second guessing every move, they make – do nothing.
If the current market signals that aren't conducive to new opportunities or bear heightened risk – do nothing.
If you are just starting out to learn a new strategy (i.e. ETFs, options, alternatives, etc..) and are focused on education over earnings – do nothing.
One of the mistakes that I often see investors make is being overly active with their portfolios.  They are after quick profits over consistent results.  They spend five months researching a new flat screen TV, but hear one 60-second commercial for a gold mining stock on the radio and put their entire account to work there.
They miss years of a trend in action and then want to be as ferocious as possible in making up for lost time.  There is no making up for lost time.
Donald Trump is About to Send TRILLIONS of
Dollars This Industry's Way …
Donald J. Trump officially took the oath of office. One of his first acts as the 45th president of the United States will be to unleash the biggest boom in defense spending this country has ever seen!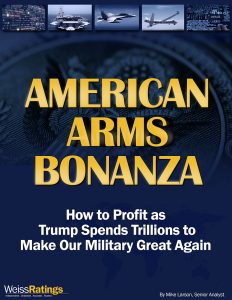 More ships. More plans. More tanks. More troops. More cyberwarfare and counterterrorism programs. It's all coming, and it's going to be a trillion-dollar windfall for the defense and cybersecurity companies that help keep America safe.
Which stocks will soar as a result? How can you grab your share of the profits? Get this just-released special report American Arms Bonanza to find out by clicking here
Successful investing is an extremely long process that requires infinite patience.  Jumping around to different strategies, trying to time every up or down move in the market, or simply trading for the sake of boredom won't get you anywhere.  Those follies will consistently send you chasing your tail for elusive profits that never come.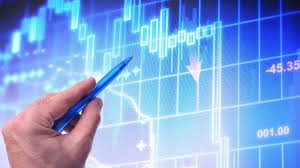 The reality is that your advisor should not be overly active either.  You are paying them to stick with a disciplined process, keep you emotionally balanced, and allow you to accomplish other tasks.
If you know you have hired a good one, let them do their work with as little interference as possible.
It takes time for the fruits of inaction to coalesce into exceptional opportunities or results.  The truth of the matter is that there are only a handful of days every year when an important decision must be made.  It's on those days where you either must be in the seat yourself or trust someone to do it for you.
It's worth clarifying that "do nothing" only applies to those who have invested positions or the intention to put money to work in the market.
Those who are 100% cash need to do something to create momentum towards reaching their financial goals.  Getting over your fear of timing or becoming familiar with a reliable investment philosophy is a critical component to compounding your wealth.
The bottom line is that decisions in your investment portfolio must be made with a carefully measured list of pros and cons.  Each change can have ripple effects that impact your returns and risk profile.  Sometimes the best path forward is to do absolutely nothing until there is reasonable evidence for action.
Until next time,
David Fabian
David Fabian is a Managing Partner at FMD Capital Management, a fee-only registered investment advisory firm specializing in exchange-traded funds. He has years of experience constructing actively managed growth and income portfolios using ETFs. David regularly contributes his views on wealth management in his company blog, podcasts, and special reports. 
The information contained within this article solely reflects the opinion and analysis about the performance of securities, investments and financial markets by the writer whose articles appear on this site. The views expressed by the writer are not necessarily the views of Weiss Educational Services, its affiliates or members of its management. While Weiss Educational Services and its affiliates accept editorial content from outside contributors, the content provided herein has not been independently verified for its accuracy. Nothing contained in this article is intended to constitute a recommendation or advice addressed to an individual investor or category of investors to purchase, sell or hold any security, or to take any action with respect to the prospective movement of the securities markets or to solicit the purchase or sale of any security. Information provided on the website is for educational purposes only. Any investment decisions must be made by the reader either individually or in consultation with his or her investment professional. Weiss Educational Services writers, its affiliates and staff may trade or hold positions in securities that are discussed in articles appearing on the website. Nothing on this website is intended to solicit business of any kind for a writer's business or fund. Weiss Educational Services, its affiliates, management and staff as well as contributing writers will not respond to emails or other communications requesting personalized investment advice.