Recently, I was invited to speak on an expert panel during an all day webinar event in front of hundreds of beginner traders.
Normally during events like this, you make a power point and teach a specific strategy.Ai??The first person went and read from their PowerPoint, then the second person went and read from his PowerPoint andAi??Then it was my turn.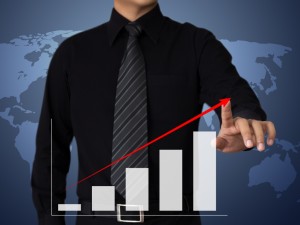 I had my PowerPoint up and I was about to click on it but then something changed. You see it was a Wednesday and my webinar was scheduled for 2:00PM EST, the exact same time as the long awaited Fed meeting!
I did not want to miss this opportunity to tradeai??i?? but I also didnai??i??t want to let down the hundreds of people in attendance.
So I gave them a choice.Ai??Option 1: I can continue with the education webinar as planned orAi??Option 2: I can open my account and trade live with them watching and discuss the play by play.
The crowd went nuts, all in favor of option 2 because they have heard a lot of people speakai??i?? but they had never seen someone take action.
As the announcement came out I revealed my plan.Ai??My very first plan came from this book.
It was not to predict the marketai??i??s reactionai??i??but to react quickly to what it was doing.Ai??As it soared higher, I told them I was not going to chase. Instead, I was going to wait for an opportunity to take advantage on a reversal of directions.
If you are going to trade the market, you want to make sure you use a market stock. (Thereai??i??s nothing worse than being right on direction but wrong because the stock does itai??i??s own thing)
I chose NFLX because I knew it would reward me for being right.Ai??I brought up a chart and showed them a significant level of resistance.Ai??The plan was to stay out off the way as it crossed through the resistance and sell if it went back below.
Up, up it went until it was through there key level.. Now this is important ai??i?? I didnai??i??t sell through the level because that would be ai???guessingai??? the top. Instead I waited until it came back down below support.
At that point I sold short NFLX. Five minutes later, I covered the trade for a five hundred dollar gain in ten minutes.Ai??Everyone was so happy. Finally, someone actually proved it to them.
Now, for me, this was more of an isolated event.Ai??I donai??i??t really enjoy intra-day trading any more.Ai??I actually have more success and a better lifestyle by making trades that can last weeks or months.
That said, the concepts are still the same.
Donai??i??t try to predict where the market is going.
Donai??i??t sell tops.
Donai??i??t buy bottoms.
Instead, react quickly when the momentum starts going your way.Ai??Even though I could have had a better price to sell NFLX at that time, selling where I did was a better trade because I had momentum on my side.
I was out with a profit before NFLX turned around later that day.Ai??That could have easily happened the first time around.Ai??For you, they key to becoming a better trader starts with a basic foundation which can be found in the greatest trading book I have ever read.
Understanding momentum is essential not just to the day traders but too the people like you and I now ai??i?? those that are in it for days, weeks, or months. When you start right, you have a better chance of success.
Having just come off a pretty cool live demonstration, I feel confident telling you to start with this.
All the Best,
Adam Mesh
P.S. There is only one book I have read more than once and it is still, to this day, the greatest trading book ever written. You can get it here!
Ai??Adam Mesh is CEO and Founder of The Adam Mesh Trading Group. For the past 18 years he has coached thousands of students to all levels of success in trading. He is also creator of the revolutionary Full Contact Trading