order paroxetine online cheap, cheap dapoxetine.
You can call them by their colloquial name, ai???junkai??? bonds. Or you can refer to them using Wall Streetai??i??s jargony term, ai???High yieldai??? bonds. But whatever you call them, theyai??i??re riskier than plain-vanilla Treasuries.
Thatai??i??s because junk bonds are bonds issued to higher-risk companies. They may have a lot of debt on the books already.Ai??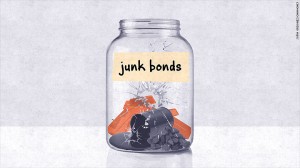 They may be facing serious competitive threats. They may have whiffed on earnings and sales forecasts for a few quarters in a row.
Or they may simply be stuck in an industry whose fortunes have taken a turn for the worse. Think energy in 2014-2015, real estate in 2007-2008, or technology in 2000-2001.
But at the right point in the economic and credit cycles, you can make a killing from riskier bonds. Indeed, theyai??i??re a much better bet than Treasuries when the economy is reflating and interest rates are going up for the ai???rightai??? reasons ai??i?? like now.
Just consider the following: The iShares 20+ Year Treasury Bond ETF (TLT) has lost more almost 13% of its value since July 1, 2016, even including dividends.
But the SPDR Bloomberg Barclays High Yield Bond ETF (JNK) has GAINED more than 7% during that same time including dividends. Thatai??i??s a yawning performance gap of 20 percentage points.
Whatai??i??s going on? Investors are growing more comfortable with buying riskier debt because they believe the economy is improving, and that the improvement will make it easier for highly leveraged firms to pay their debts off.
This chart shows the ai???spread,ai??? or difference, in yield between bonds issued by BB-rated companies and U.S. Treasuries. BB-rated firms are those with credit ratings at the high end of the ai???junkai??? category.

You can see that this difference has been narrowing since February 2016. Thatai??i??s a sign of increased confidence in the U.S. credit outlook.
Itai??i??s not just junk bonds benefitting from this trend, either. So-called ai???convertible bondsai??? have performed very well, too. Convertible securities are bonds that share some characteristics of both bonds and stocks, and that carry more risk than traditional Treasuries.
These Stocks Which Trade Under $10 Could DOUBLE In 2017 ai??i?? All Thanks To President Trump!
is betnovate sold otc in uk.
Forget about buying high-priced shares of Apple, Amazon, or Google in 2017.Ai??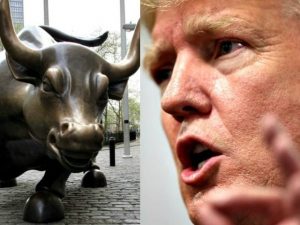 Instead, there are a whole category of stocks that all trade for under $10 per share. And thanks to President Trumpai??i??s new business, foreign trade, and tax policies ai??i?? they are set to jump up 40%… 75%… up to 100% or more.
These ai???Trump Tradesai??? could make you a LOT of money in a short amount of time.
The SPDR Bloomberg Barclays Convertible Securities ETF (CWB) that invests in a diversified basket of them is up almost 13% on a total return basis since July. Thatai??i??s a whopping 26-point ai???beatai??? versus the TLT.
Now, we canai??i??t go back in time to last July and position for those gains. But unless the economic growth outlook sours, we can make a reasonable assumption that more gains lie ahead. Or in other words, in this interest rate environment, youai??i??ll likely be rewarded by investing in riskier bonds ai??i?? and putting Treasury bonds on the shelf!
Until next time,
Mike Larson
Mike Larson is a Senior Analyst for Weiss Research, and is also the creatorAi??of the courseAi??"How to Profit From Rising Interest Rates". A graduate of Boston University, Mike Larson formerly worked at Bankrate.com and Bloomberg News, and is regularly featured on CNBC, CNN, Fox Business News and Bloomberg Television as well as many national radio programs. Due to the astonishing accuracy of his forecasts and warnings, Mike Larson is often quoted by the Washington Post, Chicago Tribune, Associated Press, Reuters, CNNMoney and many others.