The ETF world is full of articles touting the advantages of mega-firms like Vanguard, BlackRock, and State Street.
These companies have set the bar high for delivering exceptionally transparent, diversified, low-cost, and liquid vehicles to every American investor.
Nevertheless, many ETF shareholders have yet to identify with the broad array of smaller firms that are pushing the envelope in terms of their innovative funds.
These companies often escape notice because of their smaller regional size that is dwarfed by the industry titans.Ai?? Iai??i??m talking about issuers such as Alpha Architect, Davis, Elkhorn, Oai??i??Shares, Reality Shares, and the focus of todayai??i??s article: Cambria Investment Management.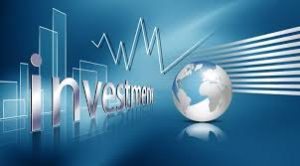 The one thing each of these firms has in common is they seek out sound investment strategies backed by evidence-based research or a proven index methodology.
Their funds may also offer closer identification with investors that are looking for sound tactical exposure or differentiation in the form of a reliable ETF wrapper.
Without further preamble, here is my take on one of the smaller firms that is doing it rightai??i??
Cambria was co-founded by Mebane Faber and Eric Richardson, who develop and manage the individual ETF strategies produced by the firm.Ai?? The company has nine ETFs currently available for trading with a host of others that are currently in registration.
According to data from ETF.com, the firm has $417 million in total assets spread amongst its suite of funds.
The flagship strategy is the eco green angela women's ginseng. buy baclofen, zithromax without prescription. Cambria Shareholder Yield ETF (SYLD), which I have mentioned on the blog before.Ai?? SYLD is classified as an actively managed ETF that owns a basket of 100 U.S. stocks demonstrating the characteristics of paying cash dividends, repurchasing shares, or paying down debt on their balance sheets.
These stocks are actively trying to return profits to shareholders in the form of sound financial management (shareholder yield) rather than just focusing on a single factor like high dividend payouts or share buybacks.
SYLD is on the cusp of celebrating its fourth anniversary and has delivered sound results to-date.Ai?? The returns since inception are similar to that of a broad-market benchmark such as the SPDR S&P 500 ETF (SPY).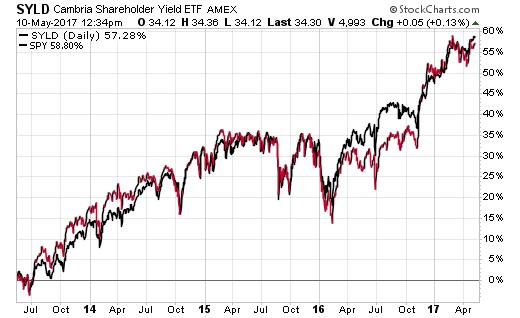 In my opinion, this ETF has a great deal of potential as a long-term equity strategy with the potential for outperformance over varying market cycles.Ai?? Itai??i??s also worth noting that SYLD has an international brother in the Cambria Foreign Shareholder Yield ETF (FYLD).
As you can imagine, the strategy is roughly the same with the exception that itai??i??s focused on developed markets outside the United States.Ai?? Both funds charge an annual expense ratio of 0.59%.
One of the core tenets of the Cambria family is a focus not just on a home country bias, but also diversifying around the globe.Ai?? One example of that thesis is the Cambria Global Asset Allocation ETF (GAA).
This ai???fund of fundsai??? style ETF owns a basket of other underlying ETFs spread across domestic and international stocks, bonds, real estate, and commodities.Ai?? Think of it as owning the entire global public investment market in a single vehicle.
Itai??i??s also the first ETF to not charge a management fee or expense ratio.Ai?? The only on-going costs are the underlying expenses of the ETFs that GAA owns, which are around 0.25%.Ai?? Thatai??i??s rock bottom pricing for a solid and extremely diverse mix of assets.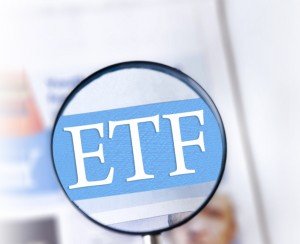 In a similar structure, the Cambria Global Momentum ETF (GMOM) seeks to own a basket of underlying assets in stocks, bonds, commodities, or currencies showing top measures of momentum.
This actively managed fund shifts its holdings to target the top one-third of a universe of 50 potential ETFs to try and capture the funds demonstrating the strongest trends in the current environment.
The strategy is based on research conducted by Mebane Faber demonstrating that quantitative analysis of momentum and trend can lead to outperformance.
Lastly, I will note the popular Cambria Global Value ETF (GVAL) is an index-based approach to screening for over 120 stocks (both foreign and domestic) that are showing intrinsic value characteristics.
This global equity portfolio dives deep into several developed and emerging market nations that have potentially underperformed in the past and may be ripe for a deeper appreciation based on their fundamental qualities.
The Bottom Line
Itai??i??s difficult to highlight the benefits of every single ETF in the Cambria fund family in such a short forum.Ai?? However, I would urge investors who believe in evidence-based investment management with an emphasis on global strategies to investigate their offerings.
They continue to push the bar based on their wide body of research and even originate investment ideas from leading social or emerging investment trends.Ai?? The greatest evidence of which may be a fledgling ETF (currently in SEC registration) based on medical marijuana stocks.
As the ETF world becomes more congested, I would urge investors to look to smaller companies like Cambria who are differentiating themselves from the herd.
Depending on the strategy, these types of funds can augment traditional core index exposure or allow for greater diversification across a wide range of assets.
Until next time,
David Fabian
David Fabian is a Managing Partner at FMD Capital Management, a fee-only registered investment advisory firm specializing in exchange-traded funds. He has years of experience constructing actively managed growth and income portfolios using ETFs. David regularly contributes his views on wealth management in his company blog, podcasts, and special reports.Ai??
The information contained within this article solely reflects the opinion and analysis about the performance of securities, investments and financial markets by the writer whose articles appear on this site. The views expressed by the writer are not necessarily the views of Weiss Educational Services, its affiliates or members of its management. While Weiss Educational Services and its affiliates accept editorial content from outside contributors, the content provided herein has not been independently verified for its accuracy. Nothing contained in this article is intended to constitute a recommendation or advice addressed to an individual investor or category of investors to purchase, sell or hold any security, or to take any action with respect to the prospective movement of the securities markets or to solicit the purchase or sale of any security. Information provided on the website is for educational purposes only. Any investment decisions must be made by the reader either individually or in consultation with his or her investment professional. Weiss Educational Services writers, its affiliates and staff may trade or hold positions in securities that are discussed in articles appearing on the website. Nothing on this website is intended to solicit business of any kind for a writer's business or fund. Weiss Educational Services, its affiliates, management and staff as well as contributing writers will not respond to emails or other communications requesting personalized investment advice.