Many stock market investors were caught off guard over the past seven weeks after Donald Trump shocked the so-called political ai???expertsai??? on November 8 by being elected as the 45th U.S. President.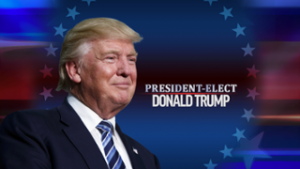 In contrast, I wasnai??i??t the least bit surprised by Trumpai??i??s victory, as I had predicted in an article that I wrote on June 22 that Trump would win the Presidency in a Landslide.
Specifically, I predicted that Trump would get 304 electoral votes ai??i?? far more than the 270 number of votes that are required to be elected as the United Statesai??i?? President. He ended up receiving 306 electoral votes.
Now, please donai??i??t think that Iai??i??m boasting about my election prediction, as I would never claim to be a political expert. Instead, Iai??i??m merely trying to point out the fact that many of the so-called ai???expertsai??? are NOT experts, and that you should usually ignore the predictions made by those persons.
Thatai??i??s especially true for many of the persons who claim to be investment experts. I say that because during my 30 years of investing, speculating and trading in the financial markets, I never cease to be amazed by the inaccurate predictions made by esteemed Wall Street analysts, mutual fund portfolio managers and academic economists regarding the future direction of the financial markets.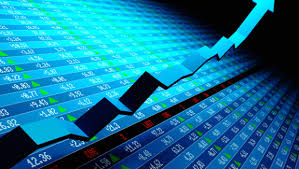 For example, from late-2007 to early-2008 many of the so-called ai???investment expertsai??? advised investors to stay fully invested in stocks because, according to them, the economic slowdown during that period was merely a blip and stocks would supposedly soon turn higher.
But, when stocks were in the process of bottoming during early-2009, those same ai???expertsai??? advised investors to ai???get defensiveai??? because, according to them, the outlook for the economy was supposedly worsening.
Top Trump Stocks and Sectors for 2017:
With new President Elect Donald Trump getting ready to take office in January, I'm urging investors to get fully invested in stocks in 2017.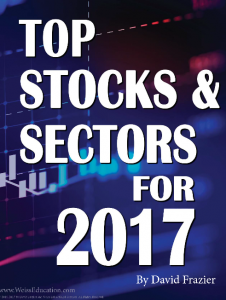 My brand new Special Report, Ai??is packed with stocks I expect to soar during the first year of the Trump administration. It may be one of the most valuable reports you read for 2017. you'll discoverai??i??
Unfortunately, many persons who listened to those ai???expertsai??? got out of stocks near their bottoms, and many of those same persons failed to participate in the subsequent bull market that began during March 2009.
In contrast, I advised investors to get mostly out of stocks during September 2007 ai??i?? only three weeks before the major U.S. stock market indices peaked on October 9, 2007 ai??i?? and to get back into stocks on February 17, 2009 ai??i?? just two weeks before the major stock market indices bottomed on March 9, 2009.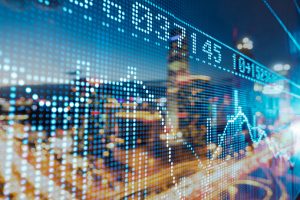 Now, once again, please donai??i??t think that Iai??i??m boasting about my accurate stock market predictions, as I, like anyone else whoai??i??s invested in the financial markets, make mistakes, am sometimes wrong in my analysis and sometimes lose money in the markets.
Instead, Iai??i??m trying to encourage you to always review the predictions and investment performance of the so-called ai???investment expertsai??? before following their advice.
That being said, my research indicates that now is a good time to get more invested in stocks, commodity- and real estate-related securities, such as exchange-traded funds (ai???ETFsai???) and exchange-traded notes (ai???ETNsai???) that hold or track the performance of those asset classes.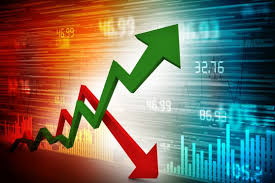 And, donai??i??t worrying about having missed the ai???Trump Rallyai??? if you havenai??i??t already increased your investment allocations to stocks, because the recent trading action in the U.S. stock market suggests that stock prices, in general, will pull back a bit over the next few weeks before resuming their uptrend that began on November 7, 2016
Specifically, my research and investment models indicate that U.S. stock prices, in general, as well as commodity prices and real estate investment trusts (ai???REITsai??i??), will trend substantially higher than their recent levels over the next 12-18 months.
That same research indicates that the S&P 500 Index will rise by at least 35% during 2017, and that several stocks, ETFs and ETNs will appreciate by 50%-100% during the year ahead.
Until next time,
David Frazier
David Frazier is President and Chief Market Strategist of Frazier & Mayer Research, LLC, an independent investment research firm that offers customized research and analytical services to registered investment advisors, hedge funds and high net-worth individual investors. You can check out his latest insights at: www.investorsmonitor.com. zoloft without prescription, purchase lioresal.
*Editorial Contributors' Disclaimer
The information contained within this article solely reflects the opinion and analysis about the performance of securities, investments and financial markets by the writer whose articles appear on this site. The views expressed by the writer are not necessarily the views of Weiss Educational Services, its affiliates or members of its management. While Weiss Educational Services and its affiliates accept editorial content from outside contributors, the content provided herein has not been independently verified for its accuracy. Nothing contained in this article is intended to constitute a recommendation or advice addressed to an individual investor or category of investors to purchase, sell or hold any security, or to take any action with respect to the prospective movement of the securities markets or to solicit the purchase or sale of any security. Information provided on the website is for educational purposes only. Any investment decisions must be made by the reader either individually or in consultation with his or her investment professional. Weiss Educational Services writers, its affiliates and staff may trade or hold positions in securities that are discussed in articles appearing on the website. Nothing on this website is intended to solicit business of any kind for a writer's business or fund. Weiss Educational Services, its affiliates, management and staff as well as contributing writers will not respond to emails or other communications requesting personalized investment advice.