Among the new sources of research that I cultivate in choosing investments, I sometimes come across an article or a report that particularly piques my attention.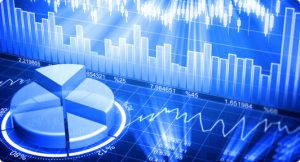 FINSUM (Financial News Summarized) recently reported that Larry Summers, of Harvard University, issued a warning about market dangers.
However, a new warning has come from a Harvard PhD candidate and a visiting researcher at the Bank of England, who cautioned that the bond market is set for a crisis worse than the one that struck in 1994.
The researcher is focusing his PhD dissertation on that bond crises. Based on his models, the market seems set for a worse reversal than in ai??i??94, when 10-year Treasury yields rose from 5.6% in January to 8% in November as the Fed doubled benchmark rates.
Based on the researcherai??i??s work, the report found, ai???The current bond market is facing the ai???perfect stormai??i?? of potential steepening of the bond yield curve, monetary policy tightening and a multi-year period of sustained losses due to a ai???structuralai??i?? return of inflation resembling that of 1967.ai???
FINSUMai??i??s response to the report follows.
ai???The bond market does seem like it is still quite overstretched and it may prove the ultimate victim in the big shift in economic expectations that we are currently undergoing,ai??? FINSUM noted. A key question is what was the inflation rate in 1967 and why is it matters?

The average inflation ex-food and energy of the United States in 1967: 2.77Ai??%.
If food and energy are added back, since they are a big part of consumer spending, the inflation rate in 1967 jumps considerably to 3.46%.
What is more telling from the table below is that the inflation trend approaching 1967 looks eerily like the past two years heading into 2016 with inflation under 1.0% in 1965 and then rising to about 2.0% in 1966.
Inflation was running under 1.0% in 2015 and ending 2016 at just under 2.0%. Assuming the historical model has any correlation and inflation ticks up to 3.5% in 2017, bond yields will move decidedly higher and cause severe carnage in fixed income asset classes.
| | |
| --- | --- |
| Jan. 1, 1970 | 6.18% |
| Jan. 1, 1969 | 4.40% |
| Jan. 1, 1968 | 3.65% |
| Jan. 1, 1967 | 3.46% |
| Jan. 1, 1966 | 1.92% |
| Jan. 1, 1965 | 0.97% |
The first read on inflation for 2017 will be the Consumer Price Index (CPI) scheduled for release on Jan. 18. The CPI will provide keenly anticipated and closely scrubbed data points.
Expect the index to produce buzz about whether the Fed likely will hike the Fed Funds Rate another quarter point at the March Federal Open Market Committee (FOMC) meeting.
If the Fed Fund futures market starts to bet in favor of such a possibility, it is my view the yield on the 10-year Treasury Note will trade quickly up to 3.0% and spark another round of sharp selling in all classes of bonds that have maturities beyond seven years.
Under this scenario, investors that havenai??i??t repositioned bond portfolios and shortened maturities would be wise to consider taking action while bond yields have backed down in the past two weeks. The yield on the 10-year T-Note touched 2.62% on Dec. 15 and now is trading with a 2.42% handle.
The pullback in yield has provided a nice oversold bounce in utilities, telecom, real estate investment trusts (REITs), bond mutual funds and closed-end bond funds. I regard such a bounce as a post-Christmas gift card that should be used amid the current relief rally.
The economic data is improving. Indeed, the Atlanta Fed boosted its fourth-quarter 2016 gross domestic product (GDP) estimate to 2.9% from 2.5%. This hike comes well before any of President-elect Trumpai??i??s economic stimulus plans are put before a single committee on Capitol Hill.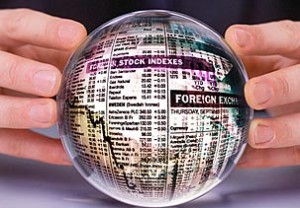 If or when tax cuts for individuals and corporations are put in place, the economy should be aided further by deregulation, infrastructure spending and repatriation of capital by corporations now domiciled in foreign lands.
Thus, it is not out of the realm of possibility to see GDP growth above 4.0%. If so, I expect the U.S. central bank to increase the Fed Funds rate up from its current 0.50% level to 1.25%-1.50% by year end.
I remember well the bond market correction in 1994 that is noted above when the 10-year T-Note yield rose by 2.4%. It was not pretty.
High quality bonds with 10 year maturities lost about 15% in value, 20-year bonds lost more than 23% in value and bonds with maturities of 30 years or more were hammered by almost 28%. Junk bonds losses exceeded these figures by another 10%-20%, depending on the underlying issuer.
Table 1. Percentage Change in Bond Prices When Interest Rates Change
4% Coupon Bond
Years to Maturity
Interest Rates Change By 1%
Interest Rates Change By 2%
Rates Rise
Rates Fall
zoloft for sale, generic Zoloft. Rates Rise
Rates Fall
1
ai??i??1.0%
1.0%
ai??i??1.9%
2.0%
5
ai??i??4.4
4.6
ai??i??8.5
9.5
10
ai??i??7.8
8.6
ai??i??14.9
18.0
20
ai??i??12.6
15.0
ai??i??23.1
32.8
30
ai??i??15.5
19.7
ai??i??27.7
45
A slice of good news is that if one takes proactive measures to shorten maturities to the 5-7 year time frame, the potential losses of 4%-9% over the near term are manageable.
One reason is that a bond which matures in 5-7 years doesnai??i??t seem that far out in the future. It is why bond traders consider this the sweet spot on the yield curve when there is risk that future interest rates will rise.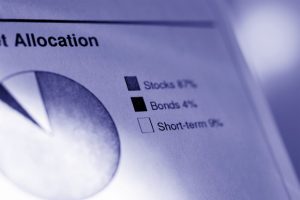 Give your bond portfolio some serious attention and do not fall victim to wishing later that if you had ai???only known,ai??? you would have taken different action. It definitely is worth your time because no one wants to be caught in a game of musical chairs when it involves what is supposed to be the safest asset class in oneai??i??s portfolio.
Finally, investors should watch for changes in a number of industries once Donald Trump is inaugurated as the next U.S. president.
The result will be favorable for certain asset classes and unfavorable for others. For practical guidance about the effects of Fed policy, taxes, foreign exchange volatility, regulations and commodity risk, click here to learn how my Cash Machine investment newsletter can help you find great dividend-paying stocks and high-yield assets.
Until next time,
Bryan Perry
Ai??Bryan Perry has spent more than 20 years working as a financial adviser for major Wall Street firms, including Bear Stearns, Paine Webber and Lehman Brothers. Bryan co-hosted weekly financial news shows on the Bloomberg affiliate radio network, and heai??i??s frequently quoted by Forbes, Business Week and CBSai??i?? MarketWatch.Ai??With three decades of experience inside Wall Street, Bryan has proved himself to be an asset to subscribers who are looking to receive a juicy check in the mail each month, quarter or year.Ai??Bryanai??i??s experience has given him a unique approach to high-yield investing.