As more and more Americans have recognized that they can receive more in Social Security benefits by making smarter decisions, seeking expert advice on Social Security claiming strategies has gained in popularity. The biggest, most impacting challenges are deciding how and when to collect Social Security vs. simply claiming benefits at 62, 66, 70 or somewhere in-between.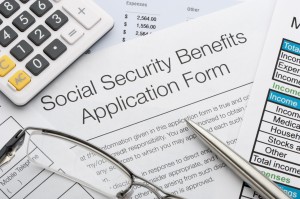 Equally important as knowing how and when to claim, is the ability to receive partial benefits, or even defer benefits, until a later point in timeai??i?? increasing a personai??i??s Social Security benefits in the long-term. This was all made possible by a law called the Senior Citizenai??i??s Freedom to Work Act (passed in 2000) that opened up the opportunity for many Americans to start collecting some Social Security benefits while ALSO continuing to accrue Delayed Retirement Credits.
To further maximize their social security benefits, American's have been using two little-known Social Security strategies; specifically, the File And Suspend and/or Restricted Application strategies. Unfortunately, as part of the Bi-Partisan Budget Bill of 2015, a new law was recently passed affecting the use of those strategies.
In fact, if you are one of these folks planning on using File And Suspend and/orAi??Restricted Application strategies, the good times may be over by May 2016ai??i??and could cost you as much as $120k! In fact, the time to actAi??is NOW if you want to take advantage of these strategies to increase your benefits ai??i??before they disappear entirely!
Editorai??i??s Note: Washington closing more Social Security loopholesAi??Ai??Ai??Ai??
Let me explain…
The Strategy: Using the File and Suspend strategy, one member of a couple (usually the higher earner) claims benefits and immediately suspends them. This gives the spouse the ability to start claiming a spousal benefit while the benefit of the suspending spouse continues to grow at 8% per year, up until age 70. This increases not only the benefit payable when it is resumed, but also increases the eventual survivor benefit payable to the lower-earning spouse.
The Change: Under the new law, when an individual suspends his or her own benefits, all benefits payable, including those payable to a spouse or other dependents, will also be suspended. The new law also eliminates the ability to request a lump-sum benefit back to the date of when benefits were suspended.
The Impact: Basically, the ability to have a spouse claim a spousal benefit while the primary filer also receives Delayed Retirement Credits is going away. So, if you are interested in taking this strategy, you must take advantage of it by the deadline. Failing to take advantage of this strategy can cost many couples $50k to $60k in lifetime benefits or more than $120k when combined with a Restricted Application strategy.
Important Deadlines: Those who are receiving benefits already under this strategy will continue to receive them. For those who are not, they must be at least 66 and must file by May 2nd, 2016 to take advantage of this strategy. Those either already implementing this strategy or Filing and Suspending before May 2nd, 2016, will continue to fall under the old rules until they reach 70 or resume benefits. Those who request to suspend after the May 2nd, 2016 deadline will be subject to the new rules.
What You Should Do:
Talk to an expert. You need to pay very close attention and carefully consider your options, especially if you or your spouse is going to be 66 or older by May 2nd, 2016
Singles: All singles 66 and over by May 2nd, 2016 should highly consider and evaluate filing and suspending in order to preserve the option to receive a lump-sum benefit at a later date. This will no longer be possible after the May 2nd, 2016 deadline.
Editorai??i??s Note: Important update for seniors age 62 or older.Ai??
Married Couples: All married couples with at least one spouse age 66 to 70, need to consider whether it would be beneficial to file and suspend by the May 2nd, 2016 deadline in order to preserve their options and maximize their benefits. Married couples have the most to lose by failing to consider these strategies prior to the deadline.
Divorced: All divorced individuals 66 and over by May 2nd, 2016 should highly consider and evaluate filing and suspending in order to preserve the option to receive a lump-sum benefit at a later date. This will no longer be possible after the May 2nd, 2016 deadline.
Survivors: Interestingly, survivors are unaffected by this new legislation and will continue to have the same options available to them going forward. Survivors should carefully consider their Social Security options because they can be eligible for benefits on one record, while continuing to accrue Delayed Retirement Credits and claim on the other record at a later date.
In my next article, I will go over the second strategy, the Restricted Application, and tell you what you will need to know to protect your earnings, and maximize your social security benefits.
Until Next Time,
Matthew Allen
Matthew Allen is the Co-Founder/CEO of Social Security Advisors and creator of the new course Maximizing Your Social Security produced in conjunction with Weiss Educational Services. Matthew has helped thousands of seniors maximize their Social Security benefits and avoid costly mistakes when filing. Matthew has been at the forefront of financial services for over a decade. In addition to co-founding Social Security Advisors, Matthew also founded The Universal Group of Companies, a private investment firm, in 2004. From 2000 to 2004, Matthew was a NYSE Market Maker with LaBranche & Co., a Fortune 500 New York Stock Exchange firm.