After trading in tight ranges for the past month, currencies are finally on the move and as we look for new opportunities, it is important to understand that nothing drives forex moves than these 5 things:
#1 Economic Data
News move markets, which is why all traders, regardless of whether they use fundamental or technical analysis should know when labor market, consumer spending and inflation reports are due for release.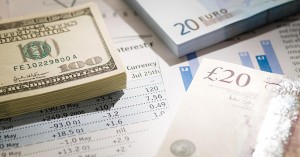 This is true for US data, as well as data from countries such as the UK, Australia, Canada, Switzerland and Germany. There are two primary ways to trade economic data.  The first is to try to predict the outcome of the economic release, the second is to react to it.
The benefit of placing the trade before the data is released is low risk.  Fifteen to twenty minutes before a number is released, the trading range of currency pair is generally very tight, giving news traders good risk reward.  The only problem with trying to predict economic data is that it is hard.
Unless you have a background in economics or have been trading for years, it is extremely difficult to figure out if US employment will be strong or weak.  Therefore, most traders will opt to trade after an economic data is released because if the surprise is big enough, there should be follow through.
#2 Interest Rate Spreads
Carry traders are intimately familiar with the importance of following interest rates.  In the world of currency trading, the current level of interest rates is never as important as the future direction of interest rates.  This makes it important for traders to focus on is the spread between interest rates. As a rule of thumb, currency pairs tend to move in the direction of the yield spread which means if U.S – Japanese rates are rising, chances are USD/JPY is as well.
 Currency Trading Made Easy
Our new  Special Report Currency Trading Made Easy is now available. Your Ultimate "Cheat Sheet" for Learning the Basics of Trading the World's 8 Major Currencies

#3 Stocks
Trying to figure out the relationship between stocks and currencies is like trying to figure out what came first, the chicken or the egg.  Sometimes stocks lead currencies, but other times it is the reverse.  Either way, the relationship is strong enough even on an intraday basis that it should not be dismissed.
Stocks are typically seen as measures of risk because when the market is very optimistic about the outlook for the global economy, stocks tend to rise and when they are nervous, stocks tend to fall. The same can be said of currencies.  When stocks rise, the dollar and yen tend to fall and when stocks correct, investors tend to flock into the safety of U.S. dollars.
#4 Central Bank Comments
Since interest rates are such an important driver of currency fluctuations, it is only natural that comments from central bankers will lead to meaningful volatility in the currency markets.  However, this is only true if the comments are new or represent a shift in prior rhetoric.
Over the past few months' investors have been focused on the timing of the next Federal Reserve rate hike and we have seen in recent days how significant the words of U.S. policymakers can have on a currency.
#5 Positioning
The fifth factor that can cause short term fluctuations in the currency market is positioning.  Positioning actually incorporates a number of things such as sentiment and flow.
Oftentimes you will hear that there are a lot of stops or option barriers at certain levels, which then creates levels of support and resistance. Positioning is important because it can give you an edge in determining market turns. The best barometer of positioning for FX traders is the Commitment of Traders report.
This is released once a week with a data delay. Nonetheless if positioning is heavily skewed in one direction or another, it can have a meaningful impact on the currency.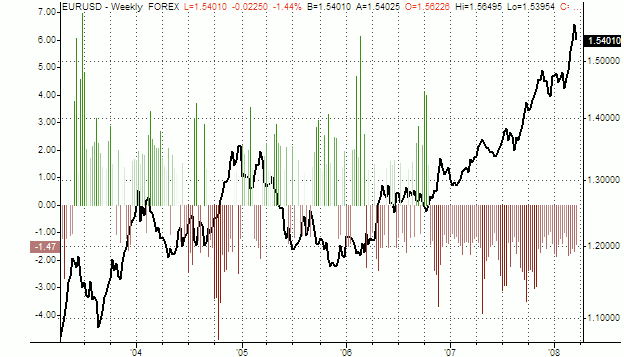 Until next time,
Kathy Lien
Ms. Kathy Lien is the Managing Director and Founding Partner of BKForex's strategies and creator of the new course The ULTIMATE Forex Trading Course produced in conjunction with Weiss Educational Services.Kathy, a leading currency and Forex expert, started the #1 Forex news site DailyFX.com, is a regular contributor to CNBC Squawk Box and is a former host of CNBC's Forex show, Money in Motion. She is also an internationally-published author of the best-selling book, "Day Trading and Swing Trading the Currency Market" (now in its third edition) and "The Little Book of Currency Trading."