You recently may have reflected, just as I did as 2017 began, about bad habits to give up in the form of New Yearai??i??s resolutions.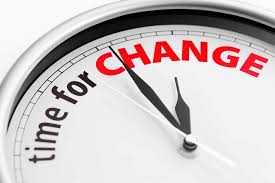 Those habits to break often involve giving up unhealthful or unwise practices such as smoking, drinking to excess, wasting time, being mean to children and animals, etc.
We tend to commit to good new habits, such as eating better, exercising more, being nicer to everyone, reading the classics and all kinds of other worthy goals.
But there is no guarantee we will live up to our lofty new aspirations. It may not be long before we lapse into the practices we so hoped to shake.
Aside from making resolutions, many people begin the year setting expectations for the next 12 months. In the financial circles, people tend to set expectations for themselves, the economy and the markets. If you like to make forecasts, or want to assess the forecasts of other prognosticators, here are some guidelines to consider.
I personally have found the following guidelines useful, and they also are among those recommended in the book, ai???Superforecasting,ai??? by Philip Tetlock.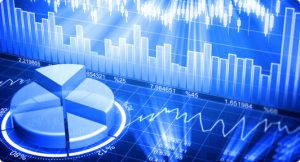 Of course, future events arenai??i??t binary. As a result, it is not practical to predict with assurance whether 2017 will be bullish or bearish for stocks.
An array of possible returns arenai??i??t captured in the simple bull-market-or-bear-market choices. Rather, consider what seems to be the most likely outcomes and assign a probability to each.
Tetlock wrote that he expects good forecasters to have 15 or 20 possible outcomes with different levels of uncertainty for each.
Stay open-minded. Too many people start with a bias that could be either optimism or pessimism. Others are biased by ideology or something else. As Tetlock opines, good forecasters ai???treat their beliefs as testable hypotheses, not sacred possessions.ai???
A good practice is to search for the counterarguments to the points youai??i??re making. Too many people search for arguments and facts that support their personal opinions. Good forecasters look for the counterarguments and carefully evaluate them.
Some good forecasters recommend an exercise they call a pre-mortem. You can assume that one year from now your forecast will prove to be wrong. Then, figure out how that happened. This exercise aids in finding the weak points in your view.
Also revise and reconsider forecasts on a regular basis. I hear from people who have set their portfolios at the start of the year based on what they believe is the most likely outcome. They donai??i??t expect to change their forecast.
However, the markets and economy provide new information and evidence every day. You should evaluate and possibly revise your forecasts in light of the new information. The regular revisions are likely to be small. But over the course of the year, you could end up in a dramatically different place then the initial forecast.
Tetlock opines that one of the common mistakes among inaccurate forecasters is a failure to revise their views. Another mistake is to reverse a forecast based on the latest information. That means a key skill is to seek a balance between overreacting and underreacting to updated information.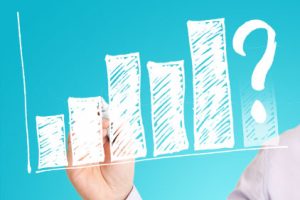 In addition, use a process and stick to it. Most people donai??i??t have a process for evaluating information and making decisions.
Others have a process, but they forgo it the first time the results are not good. No forecaster is perfect every time and no process always will yield the right answer.
But a good process ensures youai??i??ve considered all the key variables and arenai??i??t your biases control your decisions.
If you want my help in forecasting the market and in what to buy in 2017, I urge to you join my Retirement Watch celebrex without prescription, purchase clomid. subscribers in receiving recommendations from me. You can do so too by clicking here.
Until next time,
Robert Carlson
Robert Carlson is editor of the monthly newsletter, Retirement Watch. In it, he provides independent, objective research covering all the financial issues of retirement and retirement planning. Carlson also is Chairman of the Board of Trustees of the Fairfax County Employeesai??i?? Retirement System and the founder of Ai??Carlson Wealth Advisors, L.L.C.