Most may consider themselves pretty savvy where personal finances are concerned.
They may own their home and vehicle; have little or no credit card debt while steadily saving and investing toward a substantial nest egg.
However, odds are they could be at risk.  Studies have shown only 20% of individuals have sufficiently protected themselves and their assets from liability lawsuits.
In fact, a person doesn't have to have large assets to consider buying a Personal Umbrella Liability Insurance Policy.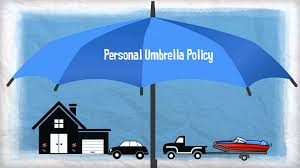 Umbrella insurance policies offer additional liability protection coverage that our homeowner's and auto insurance policies do not.  This protection is in excess of our basic insurance policies coverage.
For example, most liability coverage for home and auto policies do not surpass $500,000.  Actually, on average the liability coverage for such policies is about $300,000.
So what happens, if one of the following terrible scenarios occur?
You're found at-fault in an auto accident that injures a high-income company executive, a physician or a professional athlete?  They'll likely sue for injuries, medical bills and loss wages that could total $1 million or more.
A visiting house guest severely injures themselves on your property, in your pool or on your trampoline.
While walking your family pet around the neighborhood, away from your property, Fido unexpectedly bites an unsuspecting passerby.
A friend or relative borrows your car to run a quick errand and causes a multi-car accident.
You or your child posts something on social media that's viewed as slanderous and sued for libel.
These ill-fated events can happen to anyone at any time.  No one is immune.  Then all of your life's hard work of saving and investing can disappear almost instantaneously.
However, it doesn't have to be that way.
By purchasing a personal umbrella liability policy, you can have the peace of mind knowing that you and your family are protected.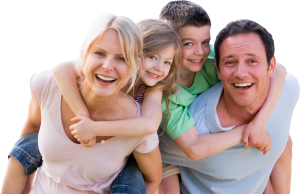 These type of policies can not only pay for liability settlements; they can also help pay for exceptional legal counsel to represent you in the court of law that you may not have otherwise been able to afford.
Personal liability umbrella policies typically range from $1 million to $5 million worth of protection.
Costs for a $1 million policy can range from $100 – $200 per year.  That's up to about $17 per month.  To add additional coverage usually increases the premium by about $50-$100 per year, per million-dollar increment.
Another question you may have is how much personal umbrella policy coverage do I need?  The rule of thumb is to purchase $1 million over what you think you need.
To find out more about what a Personal Umbrella Liability Insurance Policy covers and doesn't cover, please call your insurance agent.  Some insurance companies require that you have a homeowner's or auto insurance policy with them which includes liability coverage of at least $300,000 before granting a personal umbrella policy.
Also, personal umbrella policies usually do not cover businesses that your own that suffer a business related accident.
Your agent will be able to walk you through your customized needs.
Best wishes,
Amber
Ms. Dakar is the author of The Busy Person's Guide to Personal Finance, a primer to help consumers manage their finances so they can build a substantial nest-egg. She also conducts personal finance seminars where she provides concepts to attain overall financial health.