I envision private equity firms as a big 2017 investment theme that has a good chance to outperform the market and most other sectors.
My reasoning is based partly on how these quasi-banks have stakes in a variety of holdings that are becoming ripe to sell profitably as asset valuations rise.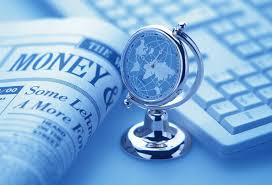 The landscape for most business sub-sectors of these publicly traded partnerships improved in the fourth quarter of 2016 and that surge is gaining steam so far in 2017.
Since the stock market is hitting new all-time highs, sparked by improving earnings, stock repurchases and merger and acquisition activity, initial public offerings (IPOs) are finding their way to appreciative buyers.
Blackstone Group LP (BX) recently listed Invitation Homes (INVH) as an IPO, which raised $1.54 billion as the biggest residential real estate investment trust (REIT) offering since Paramount Group Inc.ai??i??s $2.29 billion IPO in 2014. Blackstone also maintained its 73% stake in INVH.
Plus, Apollo Global Management LLC (APO) raised $1.1 billion in December from its IPO of annuity seller Athene (ATN). The latter deal ranked as the second-largest company to go public in 2016.
The IPOs, along with good results in their other lines of business, lifted Q4 earnings for Blackstone and Apollo. Each company beat Wall Street projections for top and bottom-line results to propel their respective stock prices to new 52-week highs.
alli diet pills for sale.
These Stocks Which Trade Under $10 Could DOUBLE In 2017
ai??i?? All Thanks To President Trump!
Forget about buying high-priced shares of Apple, Amazon, or Google in 2017.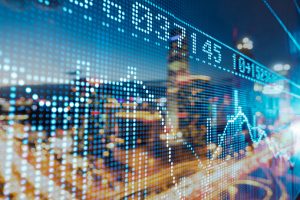 Instead, there are a whole category of stocks that all trade for under $10 per share. And thanks to President Trumpai??i??s new business, foreign trade, and tax policies ai??i?? they are set to jump up 40%… 75%… up to 100% or more.
These ai???Trump Tradesai??? could make you a LOT of money in a short amount of time.
CLICK HERE to learn about them for FREE! buy baclofen online without prescription, purchase Zoloft.
The two companies also declared sizable quarterly cash distributions. Blackstone will pay its shareholders a 47-cent distribution for a yield of 6.2%, with Apollo declaring a 45-cent payout to produce a current yield of 8.2%.
Private equity firms such as Blackstone and Apollo typically reserve their larger quarterly payouts for the second half of the year. One reason is that they are structured as partnerships, so the quarterly distributions will vary, sometimes widely.
With what could be a strong year ahead for private equity firms to sell portfolio holdings at a handsome profit, these stocks hold potential to climb as 2017 progresses.
And the private equity outlook is even broader than these two sector leaders, as measured by market cap. In my Cash Machine investment newsletter, I recently added a third holding in the private equity space that pays an outsized yield of 11.7% and that companyai??i??s management publicly expressed comfort with its current distribution policy.
That acknowledgement should please income investors who are seeking high-yield stocks that should profit from rising inflation, increasing deal flow in a market with an appetite for IPOs, spin-offs, mergers and potential gains from private sales of assets. To learn about what Cash Machine newsletter offers, please click here.
Of course, it is a very exciting time to be involved in the private equity sector where the fundamentals are strengthening much faster than at commercial banks. Even though interest rates have edged higher, the cost of capital remains relatively low, giving private equity firms attractive terms to finance the acquisition of new assets.
The one-year annual return for the S&P Listed Private Equity Index (SPLPEQTY) is 24.75%, or about twice the return of the S&P 500.
As the five-year chart below shows, he sector just now is returning to levels last since in mid-2015 when the IPO market weakened considerably amid corrections in the energy, commodities, European banks and distressed debt markets.
Since then, those markets have enjoyed varying levels of recovery. Private equity firms and the markets in which they navigate generally are non-liquid or devoid of exchanges.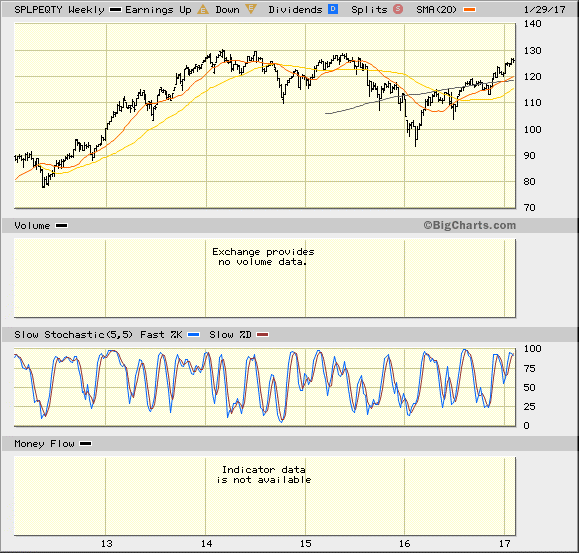 Many publicly traded private equity companies and other specialty finance companies that I follow offer yields of 3.6%-11.7%. The sector also might be a big beneficiary of financial deregulation and the pro-business stance advocated by President Trump.
ai???The Art of the Dealai??? describes how these companies operate. With two of the smartest guys in the room, Leon Black at Apollo and Steve Schwarzman at Blackstone, managing very sophisticated enterprises where the price of entry used to be reserved solely for the ultra-rich.
It should be obvious to investors that it makes sense to invest alongside these and other nimble private equity companies. Private equity stocks, in general, appear to be ascending.
Until next time,
Bryan Perry
Ai??Bryan Perry has spent more than 20 years working as a financial adviser for major Wall Street firms, including Bear Stearns, Paine Webber and Lehman Brothers. Bryan co-hosted weekly financial news shows on the Bloomberg affiliate radio network, and heai??i??s frequently quoted by Forbes, Business Week and CBSai??i?? MarketWatch.Ai??With three decades of experience inside Wall Street, Bryan has proved himself to be an asset to subscribers who are looking to receive a juicy check in the mail each month, quarter or year.Ai??Bryanai??i??s experience has given him a unique approach to high-yield investing.