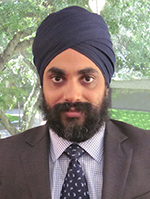 Every few years, a new trend emerges, it gets hyped up, and everyone wants to invest in it. All too often, though, the sector doesn't live up to the hype for one reason or another, and it tanks.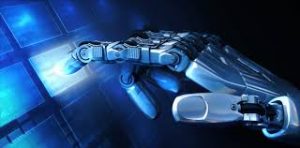 Think solar. Think 3-D printing. They're the right ideas for the long term, but too much hope and irrational pricing is built in too soon – and unprepared investors end up getting crushed.
But if you get in early enough, or the trend is long-lasting and powerful enough, it's a whole different story. You can make tremendous returns.
That brings me to one overlooked niche in the tech sector that's in the sweet spot – with its best days ahead of it, and plenty of profits left for the taking by clued-in investors. That subsector: Robotics and Artificial Intelligence.
Robotics and AI companies are generating strong sales from advanced machines and the programs that control them, while everyday consumers are enjoying the benefits of automation and predictability that make our lives easier. Plus, new advancements are being made every day.
We can see it today in trucks that are starting to drive from coast to coast without a driver. We can see it in our homes with technology that allows us to turn on the sprinklers, lights, music, and thermostats simply by awakening "Alexa" from Amazon.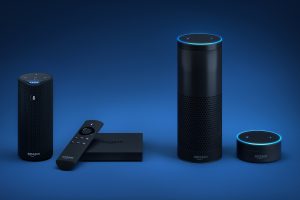 And we're benefitting from similar technological advances from other firms, including Microsoft with Cortana, Apple with Siri, IBM with Watson, and Salesforce.com with Einstein.
These artificial intelligence units are never off, they keep getting smarter, and every new data point that's analyzed is used to make more predictive and accurate forecasts in the future. Robotics and AI companies are also creating and refining machines that take on dangerous or menial tasks, with fewer errors.
Naturally, this raises some concerns about the impact on jobs. But here are four things to consider:
1. Other countries like China are rapidly increasing their use of robots to become even lower-cost producers. If we don't find ways to compete and follow suit, we're going to be left behind.
2. President Trump is pursuing policies designed to bring more jobs back to the U.S. That includes lowering tax rates and allowing for more tax-efficient repatriation of foreign profits. Those measures should offset some of the pressure.
3. Job creation has been very strong lately, including in the month of February. That shows how resilient the American economy is, and how it's creating plenty of opportunities in other industries.
4. Finally, robots aren't maintenance-free. Nor are they designed and supported by themselves. So these burgeoning industries will create more skilled jobs for the people who need to manage and maintain robots – and they won't just be the kinds of jobs you need a PhD in engineering to qualify for.
So what does this all mean for investors like you? Potentially large profits, that's what. When you consider that the typical robot can repay its cost within two years — and continue to work well beyond that time horizon at little cost — you understand why the use of robotics and AI will only gain acceptance over time. That means this trend has longevity.
Investors are starting to appreciate that — a key reason why the Robo Global Robotics and Automation Index ETF (ROBO, Rated "C+") is quietly up 9.2% year to date. But my work suggests there is plenty of gas left in the tank here.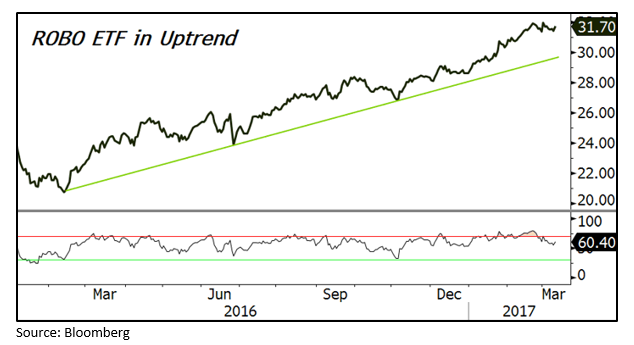 Unfortunately, the ROBO ETF contains many names that are listed in Europe and Asia, and that you can't buy directly.  So I drilled down into the underlying industry to find more easily investible companies for you. You'll find the resulting list of robotics and AI-focused names below.
I filtered the list for liquidity, making sure all the stocks had at least 50,000 shares in average trading volume and $50 million in market capitalization. It includes only stocks that are listed on U.S. exchanges, and that received Weiss Ratings of either BUY or HOLD: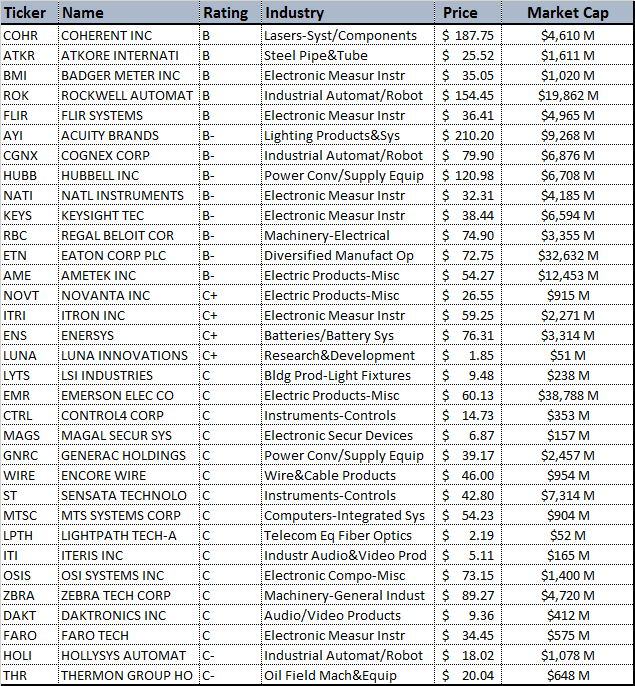 Of course, I don't recommend you go out and buy every one of these stocks willy-nilly. But I do believe in this trend, and think the future is here right now. So if you want more specific guidance on what to buy, when to buy, and more, consider my small cap trading service, Top Stocks Under $10. I'll be looking to add some specific robotics and AI recommendations there soon.
Best,
Mandeep
Mandeep Rai has more than 15 years of investing experience, working as both a stock and credit analyst. At Weiss Ratings, he researches and evaluates financial and economic themes, and makes decisions on when to buy or sell specific shares for the Top Stocks Under $10 portfolio.