With over 10,000 baby boomers filing for Social Security, the Social Security Administration is busy! This also has unfortunately resulted in slower service and poorer information being delivered to those that are needing to file.
Calls to the Social Security Administrationai??i??s 800 number at 1-800-772-1213 frequently result in wait times in excess of 45 minutes and visiting a local Social Security office can take hours.
For numerous reasons, which Iai??i??ll outline below, if youai??i??re thinking of filing for Social Security save yourself an enormous amount of time and frustration by either filing online with the Social Security Administration or by using a professional filing service that will handle your filing for you.
Before You File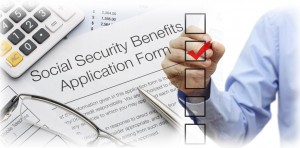 Before you file for your Social Security benefits, it is absolutely critical to determine exactly when and how to file in order to maximize your benefits.
In addition to your age and work status, your marital status is often critical to determining the best strategy for you because, if you are married, divorced, or a survivor you will often have entitlement to benefits on more than one record and determining when and how to file on each record is the only way to maximize benefits from each account.
Working with a Social Security Advisor is often helpful when making these decisions.
Wrong Information
In addition to the long wait times, it has recently been widely reported that many beneficiaries trying to file at the Social Security Administration have been given incorrect information especially when seeking to take advantage of some of the more advanced Social Security strategies available.
Donai??i??t get us wrong, the Social Security Administration is trying to do its best and has many competent employees, but these strategies can be confusing even to those employees.
At stake are tens of thousands of dollars in lifetime retirement benefits for some couples. Social Security rules have always been complicated, but when Congress changed the rules again in 2015, the confusion is now worse than ever.
The end result has basically been to take a complicated situation and to layer on an additional level of complexity.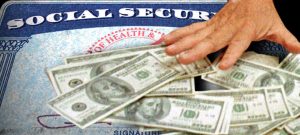 If you are seeking to take advantage of one of these popular strategies, it is really up to you, the reader, to educate yourself or to work with an advisor that knows the details of these changes.
The Social Security Administration by law is not allowed to provide advice and you certainly donai??i??t want to end up receiving benefits on the wrong Social Security record inadvertently.
File Online or Use a Professional Filing Service
To minimize problems or delays highlighted above, our advice is to file online at the Social Security Administrationai??i??s websiteAi??or even better, to use a professional filing service such as the one provided by Social Security Advisors.
By filing online, youai??i??ll be able to avoid the long wait times on the phone or in-person at a local office in most cases and youai??i??ll have an official time-stamped record of your filing after it is completed online.
The Bottom Line
Whether any of the strategies above are right for you requires careful analysis as each situation is different.
Working with a knowledgeable Social Security advisor such as the service offered by SocialSecurityAdvisors.com is highly recommended given the complexity of the rules and that expert advice is critical when determining how best to maximize your Social Security.
Until next time,
Matthew Allen
Matthew Allen is the Co-Founder/CEO of Social Security Advisors and creator of the new course Maximizing Your Social Security periactin for sale, generic dapoxetine. produced in conjunction with Weiss Educational Services. Matthew has helped thousands of seniors maximize their Social Security benefits and avoid costly mistakes when filing. Matthew has been at the forefront of financial services for over a decade. In addition to co-founding Social Security Advisors, Matthew also founded The Universal Group of Companies, a private investment firm, in 2004. From 2000 to 2004, Matthew was a NYSE Market Maker with LaBranche & Co., a Fortune 500 New York Stock Exchange firm.