Earlier this month, I had the pleasure of hosting family visiting from out of state.  This particular visit included family members who self-identify as millennials, with an age range of early to mid-twenties.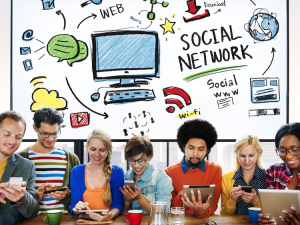 It was a great opportunity to sit and talk with them about the current events in their lives as well as their future goals and ambitions.
Each had full-time jobs with the drive to advance in their careers and a goal of buying a home of their home in the future.
They were very clear in stating they had no desire to rent a home and thanksfully for them they each have great relationships with their parents which enables to them to live at home longer, save money and eventually buy a place of their own.
Throughout the visit I also learned that these younger family members are very value conscious.  They believe in stretching the dollar.
This economical mindset stems from their personal experience living through the Great Recession of 2007-2009.  During this time frame they were in their mid to late teens.
They witnessed, from a teen's perspective, how a national economic collapse can devastate personal finances and job security.  This lesson at an early age has likely set them up for a life of careful financial planning.
So, that brings me to the topic of personal financial spending.  While speaking to my family members the subject of shopping came up.  I learned that their brick-and-mortar store of choice is Wal-Mart.
This is not too surprising.  Retail trend studies have shown that Wal-Mart along with wholesale clubs like Costco, Sam's Club and BJ's have seen an influx of spending from the millennial generation.  Conversely, one of the top online retailers of choice is Amazon.com.
Here's How You Can Save Up to $54,000 on Your Mortgage
You probably know the Fed is on the warpath, raising interest rates again and again for the first time in more than a decade. That could devastate unprepared investors, homeowners, and borrowers.
But you can fight back! With the right interest rate knowledge and guidance, you can literally save (or make) tens of thousands of dollars in your personal financial life. You can save up to $54,000 on your mortgage right now.
For more details, check out this just-released, comprehensive educational course How to Pile Up Profits from the Greatest Interest Rate Cycle in 5,000 Years by clicking here.
I also learned from my younger family members, where travel stays are concerned, well-known hotel chains were not their first choice for overnight lodging.
Keeping in line with their value conscious habits, they told me they prefer to book stays via Airbnb, Tripping.com or HomeAway.
According to them, the rates at these vacation rentals where up to 70 percent less than a hotel stay in the same location.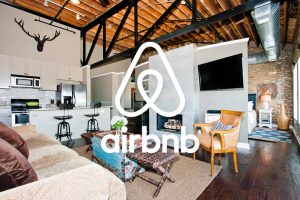 In all, my visit with my younger relatives was not only enjoyable but an excellent learning experience.
They are social media savants with a great fondness for Snapchat, listening to live stream music and watching on-demand TV shows from their Apple and Android devices.
According to the Pew Research Center, the millennial population numbers 75.4 million people with an age range of 18-34 as of 2015.  The size of the millennial population now outnumbers the Baby Boomer generation.
There are retailers today who are well aware of the potential treasure trove of profits that are available from the millennial generation.  They are taking steps to successfully re-brand their product lines in hopes of surviving for years to come.  Here are just few companies that have stood the test of time and are now finding new life with the millennials:
Coach, Inc. (COH)
Costco Wholesale Corporation (COST)
NIKE, Inc. (NKE)
Nordstrom, Inc. (JWN)
Steven Madden, Ltd. (SHOO)
The Toronto-Dominion Bank (TD)
Best wishes,
Amber
Ms. Dakar is the author of The Busy Person's Guide to Personal Finance, a primer to help consumers manage their finances so they can build a substantial nest-egg. She also conducts personal finance seminars where she provides concepts to attain overall financial health.